Tech Savvy Sweden's Consumer High

16 years, 5 months ago
(Comments)
A combination of technology, creativity and integrated marketing is increasing the size and sophistication of the PR marketplace in Sweden. By Sofia Heidenberg.
Sweden's industrial history is firmly rooted in technology, with Electrolux and Ericsson among the global household names that have emerged from a country with a population of just nine million. This technological mindset has persisted, and the entire Nordic region is a fertile ground for early adopters. Sweden alone has broadband penetration of around 97% of the population, well ahead of other European markets.

Sweden is a relatively young PR market – most of the top PR firms have been set up since 1994 – but this enthusiasm for technology means that it may be ahead of even the most mature markets in its use of blogging and other online channels to reach consumers.

For instance, when financial group SEB launched new savings products for private customers in 2006, it wanted to reach men aged 18-35, who traditionally don't save. Weber Shandwick came up with the idea of linking saving with football and starting a savings plan called FIFA World Cup South Africa to encourage fans to save for the 2010 World Cup.

A rumour was started than a former professional Swedish football player was planning a comeback for the World Cup in 2010, and film clips of him training were circulated online. Bloggers and sports journalists debated whether the rumour was true and when the savings plan was announced the available accounts were sold out within five days.

Regional Hub

Sweden is the largest Nordic country in terms of population and area, and many international businesses choose it as a hub for their operations in the regions.

The first commercial terrestrial TV channel was only launched in Sweden in the early 1990s, and led to a proliferation of new channels. This led to increased demand for communications services at the same time as the growth of the IT industry, and the success of technology companies in the region drove the creation of specialist PR firms in Sweden.

At the same time, the number of consumer PR agencies grew, and larger full-service agencies developed into strategic consultancies. Then recession hit Sweden in the early 2000s and many small PR firms disappeared from the market, while larger and more established agencies were forced to broaden their offer. International PR firm networks also started to move into Sweden to offer Nordic communications to global clients.

The economy is now strong again and the PR market in Sweden is growing fast, with new niche agencies popping up on a regular basis (healthcare in particular is still dominated by small specialist agencies) and the full-service agencies seeing a boom in business. There is a very positive feeling in the industry, particularly for specialists and those full-service agencies with experience of using PR as a tool to support clients' commercial and business goals at home and internationally. Swedish PR agencies had a total net income last year of around 112m euro.

Consumer Tech

The biggest growth areas are consumer and technology. Services such as lobbying and investor relations are still in demand, but what clients want most is market-driven PR to help them avoid losing their market position, missing opportunities, or risking their reputation.

Companies are also increasingly looking for integrated communications solutions, and Weber Shandwick's Stockholm office is working closely with a number of clients on integrated campaigns. This move into integration will help the industry meet one of its biggest and most exciting challenges: increasing PR budgets by offering services directly to CEOs and communications or marketing directors, who have more money to spend than the PR managers who have traditionally been the client contact for agencies.

This requires PR specialists to be as creative as their advertising cousins, while providing strategic business counsel at board level. For example, Weber Shandwick has helped the Co-op, Sweden's largest retail chain, increase its credibility and sales by undertaking Sweden's biggest ever consumer survey as the basis for a campaign to encourage families and especially children to eat more healthily. The media coverage was fantastic and the retailer changed its entire marketing strategy after listening to what its customers really wanted, from healthy food promotion to more information in-store.

Credible Evaluation

Another challenge for PR consultants is offering directors the same level of measurement and evaluation they are used to from advertising agencies. The PR industry in Sweden, as in many countries, is still struggling with a lack of trustworthy measuring tools.

The Swedish media landscape can also present challenges because it is relatively small compared to other European countries. There are just eight national daily newspapers, 32 lifestyle magazines and three national television channels. Journalists in the region are also known for their very high integrity, and this, combined with the limited number of outlets, can make it hard for PR consultants trying to pitch stories.

This makes it even more important that the PR industry makes the most of the new channels emerging to reach Sweden's technology-savvy consumers directly. Public relations in Sweden is maturing rapidly thanks to the powerful blend of technology, creativity and integrated marketing.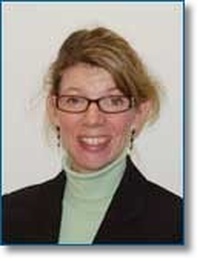 Forward, Post, Comment | #IpraITL
We are keen for our
IPRA Thought Leadership essays
to stimulate debate. With that objective in mind,
we encourage readers to participate in and facilitate discussion.
Please forward essay links to your industry contacts, post them to blogs, websites and social networking sites and above all give us your feedback via forums such as IPRA's LinkedIn group. A new ITL essay is published on the IPRA website every week. Prospective ITL essay contributors should send a short synopsis to IPRA head of editorial content Rob Gray
email
Share on Twitter
Share on Facebook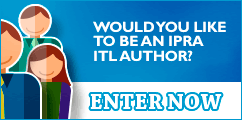 IPRAOfficial