Heavyweight PR Stunt Provides Fitness Lift

13 years, 9 months ago
(Comments)
Thomas J. Madden dreamt up an ostensibly gimmicky product to make a serious point about obesity in a humorous way and at the same time help clients in the fitness and weight-loss market.
That's right PR brothers and sisters, we've been having fun in English, Spanish and even Hebrew promoting a product I invented that's drawing media interest and guffaws from around the world. In the process my avatar and me have met tons of bloggers, columnists, tweeters and both traditional and online writers, recommenders and sellers of gifts and novelty items that have driven the website analytics for http://www.knifeandforklift.com/ off the charts.

The TransMedia Group publicist smoking on this product, Adrienne Mazzone, has plowed endless diet, health and exercise fields letting those communities know about the product, which has led to bushels of fruitful exposure as well as lasting friendships with editors and writers at consumer and health and fitness media. Wait a minute. She just sent another email about yet another upcoming hit: Fitness Magazine. What's that? A million and a half circ? Not bad. They just keep coming.

At first blush, it's a funny gimmick. Yet the Knife and Fork Lift strikes what we believe is a subliminally serious chord of recognition that people, especially in overweight America, eat too fast and exercise too little, which is what made me think of sticking a knife and fork out of each end of 1.5 lb stainless steel dumbbells, so every time you lift food from your plate, you're doing curls. From the amount of orders they're receiving, it's obviously hitting home as many fatties found a set of my Knife and Fork Lift as a palliative present under their Trees this past Christmas.

Seriously, Dear President Obama, I truly believe you could help reduce the spiraling cost of healthcare by curbing overeating in overstuffed countries like America with the help of The Knife and Fork Lift, but of course I wrote the book Spin Man so Republicans will probably just say this is 'Thin Spin'.

Weighty issue

But I'm serious about this, my fellow publicists. In the month before Christmas, sales for the Knife and Fork Lift were approaching a thousand hernia-inspiring units (remember they weigh 1.5 lbs each), but the media exposure has been nothing short of Avatar phenomenal, beginning with an appearance on the TODAY SHOW (Kathy Lee and Hoda fiddled with them for a good five minutes), articles in national publications like the LA TIMES, a myriad of online exposure and interviews for me personally as I blabber on radio shows worldwide about my invention that some call stupid, but funny, others call smart but stupid.

Still, it is helping our firm, TransMedia Group, to promote other clients in the same general category of diet and weight loss, such as the original calorie-burning beverage Celsius, whose banner waves on the Knife and Fork Lift website. So call it inventive media list building or creative cross promoting. Stupid? I don't think so.

With Knife and Fork Lift we're digging up massive piles of valuable media lists for innovative products that are worth their weight in stainless steel dumbbells, which is what Knife and Fork Lift is: a combo of dumbbells and knives and forks that turns eating into exercise.

Remember, every morsel of food you lift from your plate to your mouth with Knife and Fork Lift is like doing curls, so you're firming your muscles, while slimming your figure since one thing you can't do with these weighty utensils is eat fast.

Take heart

So take heart all you sufferers from acid reflux, all you fast food guzzlers, lunch wolfers and speed snackers. Knife and Fork Lift has come clumsily to the rescue to help you slow down to a pace that will give your brain a sporting chance of receiving that message of fullness well before too much damage has been done by overeating. Only they're not recommended for glass-top tables and whatever you do, please don't drop one on your foot as we only have so much insurance.

So I heartily recommend that if you want to make hundreds of new media friends – invent something silly. Like us, you'll meet literally hundreds of online sales and buzz creators, who love to profile something wacky and preferably funny, which they can buzz about and you'll quickly develop the most amazing media list you've ever assembled.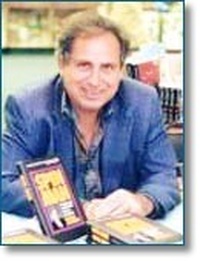 The Author
TransMedia Group is an international, multi-lingual PR firm serving clients worldwide since 1981 with a sense of humor from its headquarters in Boca Raton, Florida. Tom Madden established the firm when he left NBC where he was once the #2-ranked executive under then CEO Fred Silverman. He is the author of Spin Man and other books and articles about PR and he has lost over 20 pounds in the past few months eating with his Knife and Fork Lift.
mail the author
visit the author's website
Forward, Post, Comment | #IpraITL
We are keen for our
IPRA Thought Leadership essays
to stimulate debate. With that objective in mind,
we encourage readers to participate in and facilitate discussion.
Please forward essay links to your industry contacts, post them to blogs, websites and social networking sites and above all give us your feedback via forums such as IPRA's LinkedIn group. A new ITL essay is published on the IPRA website every week. Prospective ITL essay contributors should send a short synopsis to IPRA head of editorial content Rob Gray
email
Share on Twitter
Share on Facebook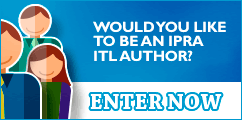 IPRAOfficial