CR and Sustainability, Commit or Crunch?

13 years, 9 months ago
(Comments)
Waves of research conducted over the past decade highlight the importance of responsible and sustainable corporate behaviour. Sandra Macleod sets the findings in context and ponders what it all means for the near future.
The annual Helsinki School of Economics Lecture chose an apt moment to question the seriousness to which organisations are committed to the two mantras of modern management: Corporate Responsibility and Sustainability.

As we enter the new decade in this millennium under the shadow of the world recession, it is timely to reflect on where we are, how we got here and where we want to be heading.

Looking back, life seemed so much simpler. Now, the barometers of trust highlight ever greater misgivings in traditional institutions, there are two degrees of separation among strangers due to Facebook and LinkedIn, and coming through the recession, people are embracing a new-found passion for thrift and 'sound', understated consumption. One would be forgiven for having a sense of nostalgia about the past.

Now, stakeholders abound. People are connected and see connections. They judge organisations not just for the services or goods to buy or shares to hold, but also the footprint these have on the world and how that reflects on them, the pensions they may or may not pay to them and/or their ageing parents and places for their children to work. Are they truly sustainable? Are they a force for good, or a force for short-term greed?

Distant dialogue

Dialogue is happening among those who have never met but are joined by common values, shared interests and passions – be it in the latest iphone or cancer treatment. Around the world, across time zones and cultures. This is exciting, powerful, transformative.

In our early days of innocence, many mistakes or misjudgements were made. We are paying the cost for it now – with pollution, climate change, distrust and mistrust. The 'corporate speak' train has reached its terminus. But awareness is the first step to the path of greater enlightenment and fundamental change and improvement.

Harvard Business School Professor of Business Administration Rosabeth Moss Kanter's new book SuperCorp argues that capitalism is at a crossroads. The old ways of doing business no longer work. Traditional leadership roles are breaking down. And the public is fed up. The time is ripe for a new corporate model, driven by a new type of business leader, where creating business value also means creating value for society beyond today's markets and products.

In Kanter's opinion, customers are inspired by commercial opportunities that also do good – people like going to work every day with the idea that they have two jobs. One is 'do my job' and the second is 'change the world'.

"Enlightened SuperCorps," Kanter maintains, "create partnerships across sectors combining capabilities for the greater good. That has the potential to solve enormous social and environmental problems and, as a by-product, restore confidence in business. I hope that is the 21st-century model for the future of capitalism."

Drivers of change

Echo Research tracked our evolution to this important view since 2000 with its series of global CSR reports across stakeholders and influencers. In particular, we tracked the early drivers of the change:

1. Greater shareholder pressure
2. Growing numbers of professionals assessing non-financial risk
3. CR becoming better understood (the Aha factor – "we can do well by doing good")
4. Institutions starting to say: "This is not just for today but for tomorrow
and further ahead."

We highlighted best practice guidelines for success in this area:

1. Focus on key issues for the company – and be open and transparent about reporting
2. Feature honest stakeholder reactions and progress against targets (this is a journey – not a destination)
3. Don't put CR in a discrete box
4. Use the language of management – address the business needs for a sustainable, healthy and stable market for goods and services

We noted evidence of determination despite the crunch:

1. CSR is monetisable – "We find ecology and economy are linked"
– Seiko Epson.
2. CSR is risk-reducing – "Our principles are part of a smart strategy to reduce risk"– Musgrave.
3. High moral ground drives reputation – "We seek to embed responsibility in all our activities regardless of how tough the competition gets"– Danisco.
4. Principles are paying off - "Other [same sector] manufacturers do not observe the minimum wage. This makes it difficult for us. But we hope for a stable workforce"– Pentland.
5. Better data collection – "We need a clearer picture of safety performance at our sites" – Diageo; "We have found weaknesses in reporting on environmental assets and liabilities"– Suez, France.
6. Greater workforce diversity – "50% of US citizens of 21+ are of Latin, African, Asian descent".
7. More 'lessons to be learnt' from failures – "We had injured employees talking to their colleagues about the circumstances of their accident and that is much more powerful than having managers telling you how to do things differently"– Nestle.
8. Applying the precautionary principle in cases of scientific dispute
– "We built a hospital for respiratory diseases near our oil refinery..................."
9. Identifying and admitting so others can learn – "The child labour issue is sometimes based on falsified documentation" – Nike.
10. Revisiting the past and aiming for restoration/closure –
"VW exploited 20,000 forced labourers and concentration camp prisoners....our employees pressed for a memorial with names inside
the factory"– Volkswagen.

And finally, we look ahead to what's next

1. Values take centre stage; move from efficiency gains to greener and sustainable credentials
2. Expect corporate backlash against short-termism of financial community and against single-issue focus of NGOs
3. Joining up the dots: improved stakeholder and risk assessment, mapping, engagement and research
4. Leadership among large and entrepreneurial in science & innovation
5. Risks will be greatest for those with global footprints and most to lose (especially re resources)
6. Greater collaboration – not just across sectors but with whole industry purpose to find right solution
7. Businesses will put own house in order before asking consumers to make tough choices
8. Power back into consumer hands who want it cheaper and greener
9. Governments taking a stand and businesses no longer seen as unacceptable face of capitalism as balance sheets count costs of social and environmental impact through policies, levies and taxation
10. A new science of qualities of life will emerge whereby growth and evolution are not seen as a competitive struggle but as a cooperative dance
11. Growth will be redefined beyond politics to a land of opportunities focusing on a better civil society and well being – in a world, as Senator Kennedy argued that "makes life so precious and makes us proud to be citizens of our countries and planets."

Something for all communicators to take heed of, a recent McKinsey
Quarterly summed it up perfectly: "While unfortunately, short-term thinking is now endemic to business strategy ... the financial crisis has increased the public's expectations of business's role in society. Most companies have maintained or increased their efforts to address socio-political issues, and many have already derived better-than-expected benefits from doing so.

"Of the world's 100 largest economic entities, 63 are corporations, not countries. Great power creates great expectations: society increasingly holds global businesses accountable as the only institutions strong enough to meet the huge long-term challenges facing our planet. Coming to grips with them is more than a corporate responsibility – it's essential for corporate survival."

This is the route of research now...to support, guide, encourage, challenge or reaffirm the journey that our clients are on.

While easy to wallow in misplaced nostalgia of our easier yesteryears, I say "goodbye ignorance; long live a wiser and changing world ...heralding an age of greater connectivity, listening, learning and hopefully, enlightenment."

I, for one, look forward to your thoughts and feedback.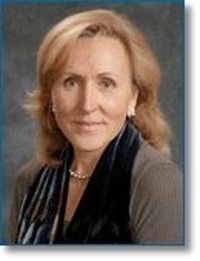 Forward, Post, Comment | #IpraITL
We are keen for our
IPRA Thought Leadership essays
to stimulate debate. With that objective in mind,
we encourage readers to participate in and facilitate discussion.
Please forward essay links to your industry contacts, post them to blogs, websites and social networking sites and above all give us your feedback via forums such as IPRA's LinkedIn group. A new ITL essay is published on the IPRA website every week. Prospective ITL essay contributors should send a short synopsis to IPRA head of editorial content Rob Gray
email
Share on Twitter
Share on Facebook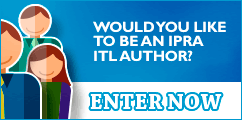 IPRAOfficial