Positive Prospects for Latin America

13 years, 1 month ago
(Comments)
Laura Schoen foresees a decade of opportunities for the public relations industry in Latin America.
Latin America will be among the fastest growing markets for public relations in the world over the next several years. It offers an unmatched potential for both global and local organizations, particularly in key markets like Brazil, Chile and Colombia.
For professionals like me, who have been doing business with the region for two decades, the changes in the public relations landscape are striking. Clients' increased interest and fast-growing communications budgets are in sharp contrast with their previous resource allocation.
The election of moderates on both the left and right provides a strong indication that political polarization has declined in many countries. Voters have moved to the center, and are looking for capable leaders who can address their problems.
Positive projections
The U.N. Economic Commission for Latin America and the Caribbean, or ECLAC, projects economic recovery from the international crisis to be faster here than expected, with a 4.1% growth overall in 2010. According to ECLAC, Brazil will top the list of countries with higher 2010 growth at 6.5%, followed by Peru and Uruguay at 5%, Bolivia, Chile and Panama at 4.5% and Argentina at 4%.
ECLAC estimates 2010 GDP for Mexico to be somewhat lower at 3.5%, but due to its proximity to the U.S., as the U.S. economy starts to show signs of improvement, Mexico will soon follow.
Brazil is one of the brightest stars in Latin America, with one of the largest consumer markets in the world, a sizeable middle class, a stable democratic government and an economy that has proven to be resilient to the financial meltdown. It is an ideal market for most industry sectors. The oil sector, for example, is very strong – with large new oil reserves recently discovered and multinational oil companies competing for a piece of the action.
World Cup and Olympics
And let's not forget that both the 2014 World Cup and the 2016 Summer Olympics will take place there, offering clients unprecedented opportunity for leverage, along with a significant platform for international visibility.
The breadth of opportunity in Latin America, however, is not limited to the region's economic transformation or upcoming sports events, but also is underscored by improvements in education, a vibrant civil society and increased access for the people to a middle class lifestyle. The growth of activism and the expanding number of NGOs all play a role in the changing communications environment. In this changing context, a significant percentage of Latin Americans are able to attend universities, and public relations and communications are popular majors.
Local priorities have also changed, with a greater interest in healthcare, the environment and other public affairs issues. Empowered by a formal PR education, today's PR professional is prepared to meet the demands of more sophisticated organizations and constituencies.
Leveraging the popularity of mobile technology, interest groups are now able to easily voice their preferences and become advocates. As a result, we see a growing demand for corporate social responsibility, sustainability, green marketing and public health education.
One size does not fit all
As the profile of public relations in Latin America evolves to meet the challenges of the global marketplace, successful organizations must establish a leadership position and tailor their programs to each audience. Although Spanish and Portuguese are the two major languages throughout the region, each country has sub-cultures and regional differences which demand unique communications approaches.
Brazil, for example, almost as large as the U.S., has become what can be considered a mature communications market. The digital media is booming. Involvement with social media and mobile technology is comparable to, and sometimes exceeds, participation in the U.S. and Europe.
Today, Brazilian PR executives are reporting directly to CEOs and play a key role in managing companies' reputations. Agencies have also evolved to provide strong professional services such as issues and crisis management, advocacy building, and litigation support, to name a few.
It is worth highlighting a few unique trends such as the increased facilitation of public relations grassroots outreach by social workers working on behalf of agencies and Latin Americans' insatiable interest in studies that allow them to make comparisons with trends in Europe and the United States.
Moving forward
Weber Shandwick has been working with best-in-class affiliates in Latin America, and we have plans to increase our presence and deepen our expertise in the region. Like our clients and other global companies with operations in the region, we are convinced that the time is right to broaden our involvement.
The region's growing importance is driving more multinational companies to employ qualified communications professionals to expand market share and protect their organization's ability to grow. The influence and impact of public relations as a powerful marketing discipline in the region is just beginning to make its mark.
---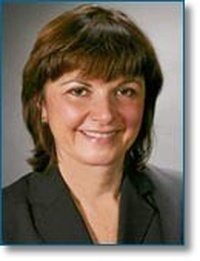 The Author
Laura Schoen is Chair, Latin America, Weber Shandwick. She is a Speaker at the IPRA XIX Public Relations World Congress taking place in Lima, Peru on 1-3 June 2010. www.ipracongressperu.com
mail the author
visit the author's website
Forward, Post, Comment | #IpraITL
We are keen for our
IPRA Thought Leadership essays
to stimulate debate. With that objective in mind,
we encourage readers to participate in and facilitate discussion.
Please forward essay links to your industry contacts, post them to blogs, websites and social networking sites and above all give us your feedback via forums such as IPRA's LinkedIn group. A new ITL essay is published on the IPRA website every week. Prospective ITL essay contributors should send a short synopsis to IPRA head of editorial content Rob Gray
email
Share on Twitter
Share on Facebook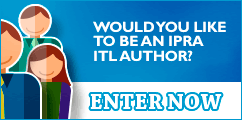 IPRAOfficial