Thought Leadership Essays
News
Thought Leadership Essays
IPRA thought leadership (ITL) essays deliver relevant and engaging content for anyone involved in Public Relations with an international dimension. They provide valuable insight and forthright opinion on the key trends and live issues that really matter in the fast-changing world of Public Relations today.
By: Andy Rowlands 28/09/2020

There are five stages in the journey to becoming an established thought leader whose opinions are valued by your peers and the media. By Andy Rowlands.
By: Lucas Bernays 21/09/2020

Insights from social science research still feature all too rarely in public relations activity. By Lucas Bernays Held.
By: Tuhina Pandey 14/09/2020

An edgy communications strategy can be effective at capturing attention. But there are risks to consider. By Tuhina Pandey.
By: Richard Brett 07/09/2020

The covid-19 crisis reinforces the view that brands and organisations must play an active role in solving the world's problems. By Richard Brett.
By: Tokunboh George-Taylor 31/08/2020

Traditional agency models are being adapted to embrace the strong growth of digital. By Tokunboh George-Taylor.
By: David Fraser 24/08/2020

Values are among the most important investments a business can make and leadership is about so much more than saying stuff. By David Fraser.
By: Svetlana Stavreva 17/08/2020

Cultural intelligence enables people to work effectively across cultures and is especially important for communicators. By Svetlana Stavreva.
By: Vivian Lines 10/08/2020

Many businesses are changing how they operate, calling for a reappraisal of director skills and profiles. Will this help more comms leaders get a seat on the board? By Vivian Lines.
By: Tony Jaques 03/08/2020
International research among experienced crisis lawyers finds that communicators and legal professionals really do think differently. By Tony Jaques.
By: Matthew Jervois 27/07/2020

The misunderstood role of the Corporate Affairs Director, and why it's not dissimilar to the Chief Operating Officer. By Matthew Jervois.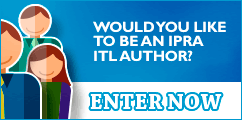 IPRAOfficial