Thought Leadership Essays
News
Thought Leadership Essays
IPRA thought leadership (ITL) essays deliver relevant and engaging content for anyone involved in Public Relations with an international dimension. They provide valuable insight and forthright opinion on the key trends and live issues that really matter in the fast-changing world of Public Relations today.
By: Joshua Van Raalte, 15/08/2022

Why the world needs better tools to determine the fake from the genuine. By Joshua Van Raalte.
By: Nick Braund 08/08/2022

PR is most effective baked into a company's strategy from the first day. It's about storytelling. And a business' story starts at the very beginning, not in the middle. By Nick Braund.
By: James Lakie 01/08/2022

Businesses that fail to embrace new hybrid working models will become less competitive and may struggle when faced with emerging challenges. By James Lakie.
By: Ken Jacobs, PCC, CPC 25/07/2022

Mentorship can be hugely beneficial and there should be much more of it within PR. To get the most out of it, mentors and mentees must follow some important ground rules. By Ken Jacobs.
By: Nanne Bos 18/07/2022

Why do successful Chief Executive Officers experience loneliness, what effect can this have on their performance and that of their organisation – and what should the Communications Director do about it? By Nanne Bos.
By: Shannon A. Bowen, PhD 11/07/2022

Research finds that organizations still don't listen to their employees enough. And women feel less listened-to than their male counterparts. By Shannon A. Bowen.
By: Alain Grossbard 04/07/2022

The nature of public relations today is widely misunderstood. To paint a more accurate picture, IPRA has developed a series of communications about the value of public relations to society. By Alain Grossbard.
By: Libby Howard 27/06/2022

True thought leadership is a powerful marketing tool but too often it's a catch-all term for low-value content. By Libby Howard
By: Ben Petter 20/06/2022

In the current geopolitical, political and economic context, it has become harder to develop compelling advocacy campaigns that deliver measurable business impact. By Ben Petter.
By: John Russell 13/06/2022

Given the size of its economy, growth trajectory and governance attributes, China obliges companies operating in its market to adjust to prevailing attitudes, norms, and processes. By John Russell.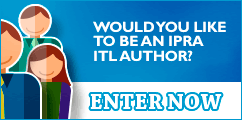 IPRAOfficial