Thought Leadership Essays
News
Thought Leadership Essays
IPRA thought leadership (ITL) essays deliver relevant and engaging content for anyone involved in Public Relations with an international dimension. They provide valuable insight and forthright opinion on the key trends and live issues that really matter in the fast-changing world of Public Relations today.
By: Dejan Verčič and Ansgar Zerfass 13/08/2018
Maintaining trust, workplace stress and fake news are three of the issues to figure large in this year's comprehensive ECM research among European communicators. By Dejan Verčič (pictured) and Ansgar Zerfass.
By: Candice Teo 06/08/2018
In order to communicate tech company brands credibly and effectively, PR practitioners must understand highly significant new technologies such as blockchain. By Candice Teo.
By: Claudia Macdonald 30/07/2018
Communicators in New Zealand must be creative and ingenious to overcome a range of challenges, including comparatively small budgets. By Claudia Macdonald.
By: Alistair Peck 23/07/2018
Due to pollution, environmental degradation and depletion of natural resources, our planet seems to be hurtling towards disaster. We all have a part to play in averting catastrophe by championing sustainability. By Alistair Peck.
By: Jessica Adelman 16/07/2018
At a time of nosediving trust, retail giant Kroger is striving to reduce hunger by eliminating food waste. By Jessica Adelman.
By: Tina McCorkindale, Ph.D., APR 09/07/2018
Research shows that social media influences decision-making across industries and age groups. By Marcia DiStaso and Tina McCorkindale.
By: Michael Tobias 02/07/2018
More channels, eroding trust in traditional media and new demands on the client side: the world of PR is changing dramatically. But these market challenges could form a new type of communication agency. By Michael Tobias.
By: Christiaan Prins 25/06/2018
Simply trying to manage an issue is no longer enough. The public expects companies to tackle difficult problems head-on. By Christiaan Prins
By: Stella Wink 18/06/2018
The embattled media industry faces multiple challenges and, with revenues under pressure, continues to struggle. Cost-cutting has led to a decline in seasoned journalists, which may have dire consequences. By Stella Wink.
By: David Landis 11/06/2018

Agencies must gain clarity early on from clients over approved budgets in order for a workable, mutually beneficial relationship to develop. By David Landis.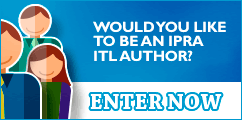 Tweets by @ipraofficial