Thought Leadership Essays
News
Thought Leadership Essays
IPRA thought leadership (ITL) essays deliver relevant and engaging content for anyone involved in Public Relations with an international dimension. They provide valuable insight and forthright opinion on the key trends and live issues that really matter in the fast-changing world of Public Relations today.
By: Deb Camden 19/09/2022

The covid-19 pandemic may have generated a 'virtual code' for unlocking the future of Comms. By Deb Camden.
By: Neeraj Jha 12/09/2022

Saddling job candidates with the diversity tag can be demeaning. Moreover, we need to stop calling what we do PR. By Neeraj Jha.
By: Katie Spreadbury 05/09/2022

A complete leader knows how to help others, so that they can shine. By Katie Spreadbury.
By: Kate Hartley 29/08/2022

When controversial and divisive social issues come to the fore, brands no longer have the option of sitting on the fence. By Kate Hartley.
By: Till Achinger 22/08/2022

Some Comms teams are drowning in data yet still starving for insights because data has not been actively incorporated into decision-making and translated into action. By Till Achinger.
By: Joshua Van Raalte, 15/08/2022

Why the world needs better tools to determine the fake from the genuine. By Joshua Van Raalte.
By: Nick Braund 08/08/2022

PR is most effective baked into a company's strategy from the first day. It's about storytelling. And a business' story starts at the very beginning, not in the middle. By Nick Braund.
By: James Lakie 01/08/2022

Businesses that fail to embrace new hybrid working models will become less competitive and may struggle when faced with emerging challenges. By James Lakie.
By: Ken Jacobs, PCC, CPC 25/07/2022

Mentorship can be hugely beneficial and there should be much more of it within PR. To get the most out of it, mentors and mentees must follow some important ground rules. By Ken Jacobs.
By: Nanne Bos 18/07/2022

Why do successful Chief Executive Officers experience loneliness, what effect can this have on their performance and that of their organisation – and what should the Communications Director do about it? By Nanne Bos.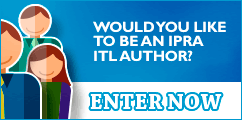 IPRAOfficial