News
News
Thought Leadership Essays
By: Suzanne Ffolkes 23/03/2020

How the Optical Society (OSA) uses social media to tell its stories, fight disinformation and engage with influencers. By Suzanne Ffolkes.
By: Mercedes Córdova 16/03/2020

A mismanaged crisis often sparks a second, even greater crisis that has the potential to prove fatal for the organization in the firing line. By Mercedes Córdova.
By: Trey Watkins 09/03/2020

Accurate and inaccurate information about COVID-19 is spreading faster than the investigations medical experts are conducting into the virus. By Trey Watkins.
By: Patrik Schober 02/03/2020

In today's fast-moving world, PR faces a quartet of major challenges: measurement, ethics, appropriate use of all available channels and education. By Patrik Schober.
By: Kristian Eiberg 24/02/2020

The relationship between the CEO and the communications advisor seems unmanaged in practice, but the advisor can proactively demonstrate their professional value. By Kristian Eiberg.
By: Karin Lohitnavy 17/02/2020

Strong and sustained economic growth has made Thailand an attractive proposition for international brands. But while opportunities are rife, it's not an easy market to crack. By Karin Lohitnavy.
By: Lena Soh-Ng 10/02/2020

Companies that are open, genuine and communicate often have far stronger reputations. By Lena Soh-Ng.
By: Gerry McCusker 03/02/2020

What good is a holding statement in an age when people want quick fixes, instant answers and rapid responses? By Gerry McCusker.
By: Amy Wahome 27/01/2020

Things would have turned out far better for Kenya's once high-flying betting companies had they spent less time cultivating a brash image and invested more in stakeholder management and a sustainable positioning. By Amy Wahome.
By: Ilissa Miller 20/01/2020

Businesses in the communications sector have been slow to apply lessons from the sharing economy. By Ilissa Miller.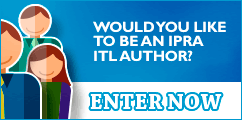 IPRAOfficial