News
News
Thought Leadership Essays
By: Vivian Lines 10/08/2020

Many businesses are changing how they operate, calling for a reappraisal of director skills and profiles. Will this help more comms leaders get a seat on the board? By Vivian Lines.
By: Tony Jaques 03/08/2020
International research among experienced crisis lawyers finds that communicators and legal professionals really do think differently. By Tony Jaques.
By: Matthew Jervois 27/07/2020

The misunderstood role of the Corporate Affairs Director, and why it's not dissimilar to the Chief Operating Officer. By Matthew Jervois.
By: Ellen Gunning 20/07/2020

The PR Training Academy provides laser-focused, PR-specific skills training endorsed by IPRA to the industry worldwide. By Ellen Gunning.
By: Ben Petter 13/07/2020

History never repeats itself exactly, but the 2007-8 financial crisis may provide a few clues as to how the covid-19 crisis will, over time, affect the communications landscape. By Ben Petter.
By: Pelin Kocaalp 06/07/2020

Brands must prepare for the next generation of consumers who even before adulthood have strong values. By Pelin Kocaalp.
By: Anders Monrad Rendtorff 29/06/2020

There's far more to a business than its financials. Chief Communications Officers should focus on a broader and more holistic understanding to earn the trust of their top managers. By Anders Monrad Rendtorff.
By: Kerry Sheehan 22/06/2020

Many managers tasked with harnessing the power of Artificial Intelligence (AI) don't have the experience and framework to understand it. PR needs to upskill to help with decision making and value creation. By Kerry Sheehan.
By: Robyn de Villier 15/06/2020

Three steps communicators can take to build brands and reputation. By Robyn de Villiers.
By: Carol Borchert 08/06/2020

How can we address the proliferation of fake news and improve scientific literacy? By Carol Borchert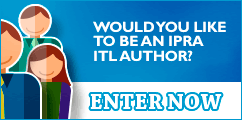 IPRAOfficial