Thought Leadership Essays
News
Thought Leadership Essays
IPRA thought leadership (ITL) essays deliver relevant and engaging content for anyone involved in Public Relations with an international dimension. They provide valuable insight and forthright opinion on the key trends and live issues that really matter in the fast-changing world of Public Relations today.
By: Percy Dubash 11/04/2022

The professional Twenty20 cricket league founded 15 years ago has put sports sponsorship front and centre in India. By Percy Dubash.
By: Christine L Ammunson 04/04/2022

When covid-19 forced the cancellation of a march in support of the Māori language, the Māori Language Commission created a virtual event that became the biggest event of its kind in history. By Christine L Ammunson.
By: Alejandro Butler 28/03/2022

Russia's invasion of Ukraine has sparked fear and outrage around the globe. How should businesses react? By Alejandro Butler
By: Lis Anderson 21/03/2022

Although ESG offers huge opportunities, businesses often put the cart before the horse by proclaiming better sustainability performance than their competitors without the data to back up such claims. By Lis Anderson.
By: Kate Dobrucki 14/03/2022

It's time for women to detox from being overly apologetic and celebrate their own remarkable talents. By Kate Dobrucki.
By: Daniel Silberhorn 07/03/2022

Communication and effective stakeholder engagement are the key drivers to support true transformation and help achieve the UN 1.5°C target. This takes the whole PR profession. By Daniel Silberhorn.
By: Ralf Weber 28/02/2022

When working with clients across the globe it's vital to understand their differences. By Ralf Weber (pictured) and David Eisenstadt.
By: David Lian 21/02/2022

Delivering the best communications work today calls for more collaboration and the ability to identify and co-opt diverse talent. By David Lian.
By: Melissa Arulappan 14/02/2022
In the age of The Great Resignation we need a Great PR Talent Rethink. By Melissa Arulappan
By: Rob Faulkner 07/02/2022

European Athletics has stayed on track despite some difficult hurdles thanks to solutions such as a Virtual Media Centre delivered through cloud-based technology. By Rob Faulkner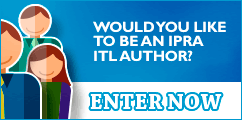 IPRAOfficial