Thought Leadership Essays
News
Thought Leadership Essays
IPRA thought leadership (ITL) essays deliver relevant and engaging content for anyone involved in Public Relations with an international dimension. They provide valuable insight and forthright opinion on the key trends and live issues that really matter in the fast-changing world of Public Relations today.
By: Bosco Marti 25/09/2023

Local communities need to understand and feel a part of the projects that are planned in their neighborhoods. By Bosco Marti.
By: Serina Tan 18/09/2023

Embrace digital, 'gloca-lization' and diversity for successful communications in Asia Pacific. By Serina Tan
By: Rafiat Gawat 11/09/2023

If content is becoming paid for, what differentiates us from advertisers? By Rafiat Gawat.
By: James Crawford 04/09/2023

Industry leaders are embracing measurement approaches that consider the entirety of the customer journey. By James Crawford.
By: Ana Adi 28/08/2023

Research finds that PR and Comms professionals wish for a more meaningful, socially relevant profession. By Ana Adi.
By: C Lekha 21/08/2023

Through algorithms, AI is shaping a generation that is distinct from any previous generation, and the PR industry must stay on its toes. By C. Lekha.
By: Masahiro Makiguchi 14/08/2023
The role, function, and future of museums run by corporations. Masahiro Makiguchi (pictured) interviews Naoya Takayanagi.
By: Varghese M Thomas 07/08/2023
Brands must stay on top of Communications trends and use a variety of PR techniques to sharpen their competitive edge. By Varghese M Thomas.
By: Graham Goodkind 31/07/2023

If you want to learn about nuanced storytelling and idea generation, read the newspapers! By Graham Goodkind.
By: Hemant Batra 24/07/2023

India's financial sector must up the ante in bolstering the trust of its customers and other stakeholders. By Hemant Batra.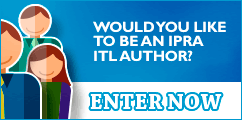 IPRAOfficial