Thought Leadership Essays
News
Thought Leadership Essays
IPRA thought leadership (ITL) essays deliver relevant and engaging content for anyone involved in Public Relations with an international dimension. They provide valuable insight and forthright opinion on the key trends and live issues that really matter in the fast-changing world of Public Relations today.
By: Zeynep Özbil 01/11/2021

Diversity and inclusion in leadership teams, particularly in sustainability, reinforces versatility and strength of strategies and narratives. By Zeynep Özbil.
By: Gerry McCusker 25/10/2021

The press conference is an invention of, and convention from, a bygone media era, whose ubiquity as a staple for information relay is dying. By Gerry McCusker.
By: Cheryl Krauss 18/10/2021
During the covid crisis, Barings has been analyzing things through a global lens and communicating with flexibility, coupled with awareness of local realities. By Cheryl Krauss.
By: Rachana Panda 11/10/2021

The disruption and destruction caused by climate events makes it imperative for communicators to drive the discourse on the need for impactful climate action. By Rachana Panda.
By: Leif Geiger 04/10/2021

In an increasingly rapid and explosive media environment, the modern communications officer needs to double-down on one aspect of the job: being the naysayer. By Leif Geiger.
By: Emmanuel Goedseels 27/09/2021

Who do citizens consider to be credible sources of information in the midst of a global pandemic? By Emmanuel Goedseels.
By: Arwa Husain 20/09/2021

Communications professionals in India responded to the many discomforts of the pandemic by showing adaptability and embracing upskilling. By Arwa Husain.
By: Ashford Pritchard 13/09/2021

How PR can help rapidly growing tech startups meet ambitious goals. By Ashford Pritchard.
By: Alasdair Townsend 06/09/2021

When It comes To LATAM (not the airline), half-measures won't cut it. By Alasdair Townsend.
By: Daniel Silberhorn 30/08/2021

Sitting on the IPRA Golden World Awards 2021 jury showed how covid-19 has brought the strongest sides of the PR industry to light. By Daniel Silberhorn.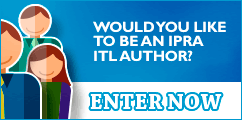 IPRAOfficial