Thought Leadership Essays
News
Thought Leadership Essays
IPRA thought leadership (ITL) essays deliver relevant and engaging content for anyone involved in Public Relations with an international dimension. They provide valuable insight and forthright opinion on the key trends and live issues that really matter in the fast-changing world of Public Relations today.
By: Sally Maier-Yip 08/02/2021

Many businesses have misjudged the Chinese market. Here are five blunders to avoid. By Sally Maier-Yip.
By: William Moss 01/02/2021

A global company, a dangerous time and five hard-won lessons in risk communication. By William Moss.
By: James Lukaszewski 25/01/2021

The misplaced sense of invincibility among leaders and a failure by organizations to challenge it are catalysts for disaster. By James Lukaszewski.
By: Catherine Arrow 18/01/2021

Public relations has a role to play in shaping the leadership models called for in these tricky 'in-between' times. By Catherine Arrow.
By: Angeles Moreno 11/01/2021

EUPRERA research looks at how populations of three European countries hit hard by the first wave of the pandemic responded to the communication management approaches of their governments. By Angeles Moreno (pictured), Ralph Tench and Stefania Romenti.
By: Francesca Concina 28/12/2020

Remote working and digital communications are not a block in building bridges. They are the bricks that support them. By Francesca Concina.
By: jonathan Hemus 21/12/2020

Strategies that have guided organisations through the pandemic may not be as effective when responding to a different type of crisis which arrives with no warning and escalates rapidly. By Jonathan Hemus.
By: Deepshikha Dharmaraj 14/12/2020

Brands that do 'purpose' in the right way can help revive spending, drive innovation and improve their relationship with consumers. By Deepshikha Dharmaraj.
By: Emma Kane 07/12/2020

Listening allows you to stop guessing and build campaigns based on facts, not assumptions. It's also a sign of respect. By Emma Kane.
By: Roma Balwani 30/11/2020

Indian natural resources company Vedanta resolved to revisit its core values and build trust by communicating with compassion. By Roma Balwani.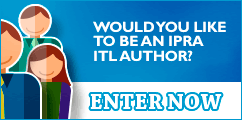 IPRAOfficial