News
News
Thought Leadership Essays
By: Amanda Coleman 26/10/2020

Communicators need to focus more on business strategy, creating employee advocates and managing the consequences of business decision making. By Amanda Coleman.
By: Rodolfo Oliveira 19/10/2020

The upheavals of 2020 have led to some fresh consumer habits and the revival of some more traditional ones. Communicators must stay alert to change. By Rodolfo Oliveira.
By: Gregory Cole 12/10/2020

Consumer confidence in China has recovered well. But the key for international luxury brands looking to exploit this vast market may lie in showing appreciation for Chinese culture in the right way. By Gregory Cole.
By: Eva Sogbanmu 05/10/2020

Circumstances have forced communicators to consider what really matters, leading to some positive and long overdue changes. By Eva Sogbanmu.
By: Andy Rowlands 28/09/2020

There are five stages in the journey to becoming an established thought leader whose opinions are valued by your peers and the media. By Andy Rowlands.
By: Lucas Bernays 21/09/2020

Insights from social science research still feature all too rarely in public relations activity. By Lucas Bernays Held.
By: Tuhina Pandey 14/09/2020

An edgy communications strategy can be effective at capturing attention. But there are risks to consider. By Tuhina Pandey.
By: Richard Brett 07/09/2020

The covid-19 crisis reinforces the view that brands and organisations must play an active role in solving the world's problems. By Richard Brett.
By: Tokunboh George-Taylor 31/08/2020

Traditional agency models are being adapted to embrace the strong growth of digital. By Tokunboh George-Taylor.
By: David Fraser 24/08/2020

Values are among the most important investments a business can make and leadership is about so much more than saying stuff. By David Fraser.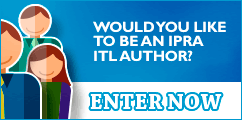 IPRAOfficial