News
News
Thought Leadership Essays
By: Amy Wahome 27/01/2020

Things would have turned out far better for Kenya's once high-flying betting companies had they spent less time cultivating a brash image and invested more in stakeholder management and a sustainable positioning. By Amy Wahome.
By: Ilissa Miller 20/01/2020

Businesses in the communications sector have been slow to apply lessons from the sharing economy. By Ilissa Miller.
By: Stephen Dupont 13/01/2020

Futurists are not only curious, they've learned to train their curiosity to see things others don't. Doing so allows them to anticipate customer needs to develop more effective communications. By Stephen Dupont.
By: Maril MacDonald 06/01/2020

The communication profession must recognize and understand the differences between "change" and "transformation" and develop the distinct skills each require. By Maril MacDonald.
By: Ann Marie Gothard 23/12/2019

Health care solutions provider Henry Schein works hard to ensure consistency in the way its "Rely on us" brand promise is delivered internationally. By Ann Marie Gothard.
By: Tony Langham 16/12/2019

Reputation management must be established as a core management discipline, not a communications function. And we have to get better at telling our clients and organisations what they need. By Tony Langham.
By: Senjam Raj Sekhar 09/12/2019

PR consultancies declined to work on a global image campaign for the Hong Kong government. Was this the right decision? Or should they have behaved more like lawyers? By Senjam Raj Sekhar.
By: Barbrha Ibáñez 02/12/2019

Metrics can be as customized as needed. But if tailored ones are to work well, you have to know what you want to find. By Barbrha Ibáñez
By: Jeff Risley 25/11/2019

Lack of public trust in energy infrastructure projects presents a big challenge. By Jeff Risley.
By: Ellen Gunning 18/11/2019

Writing a book inevitably introduces you to new people and new concepts. And it's hard to beat the sight of your own name on the cover. By Ellen Gunning.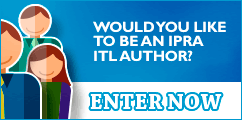 Tweets by @ipraofficial