News
News
Thought Leadership Essays
By: Delphine Jouenne 13/05/2019

Definitions have been distorted and important words have lost their true meaning. Communicators must turn the tide against the twisting and debasement of language. By Delphine Jouenne.
By: Jennifer Hawkins 06/05/2019

Many hotels and travel operators have learned the hard way that content from an influencer with a large social media following does not necessarily translate into bookings. By Jennifer Hawkins.
By: Heather Chambers Knox 29/04/2019
Working in a demanding international in-house role presents an exciting mix of opportunities and challenges. Here's a survival guide from the perspective of a VP Global Comms in one of the world's top auto-makers. By Heather Chambers Knox.
By: Rob Gray 24/04/2019

GWA success brings worldwide recognition and acclaim. But what marks out a great piece of work? Which mistakes should entrants avoid? And why are esteemed communicators so happy to sit in judgment? By Rob Gray.
By: Jill Dosik 15/04/2019
Scientific advances and policy changes are driving a transformation in healthcare globally, raising questions about ethics, efficacy and access that communicators need to address. By Jill Dosik.
By: Meredith L. Eaton 08/04/2019

Media outlets are beginning to use AI-based tools to create editorial content. Where is this leading and how should PR prepare? By Meredith L. Eaton.
By: Vivian Kobeh 01/04/2019

The LatAm communications landscape has seen tremendous evolution and future prospects look very promising. By Vivian Kobeh.
By: Narda Shirley 25/03/2019

Critics of corporate philanthropy initiatives and purpose statements argue they are often more about the optics than real systemic change to the way companies treat their various stakeholders. By Narda Shirley.
By: Ronke Lawal 18/03/2019
When businesses take a chance on being at the forefront of social issues they put their integrity on the line. By Ronke Lawal.
By: Marian Salzman 11/03/2019
Effective solutions start with opposing sides spending time together and entering into conversation with a willingness not just to hear each other out but also to feel each other out. By Marian Salzman.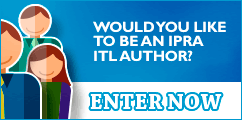 Tweets by @ipraofficial