News
News
Thought Leadership Essays
By: Pelin Kocaalp 06/07/2020

Brands must prepare for the next generation of consumers who even before adulthood have strong values. By Pelin Kocaalp.
By: Anders Monrad Rendtorff 29/06/2020

There's far more to a business than its financials. Chief Communications Officers should focus on a broader and more holistic understanding to earn the trust of their top managers. By Anders Monrad Rendtorff.
By: Kerry Sheehan 22/06/2020

Many managers tasked with harnessing the power of Artificial Intelligence (AI) don't have the experience and framework to understand it. PR needs to upskill to help with decision making and value creation. By Kerry Sheehan.
By: Robyn de Villier 15/06/2020

Three steps communicators can take to build brands and reputation. By Robyn de Villiers.
By: Carol Borchert 08/06/2020

How can we address the proliferation of fake news and improve scientific literacy? By Carol Borchert
By: Dr. Sabine Einwiller 01/06/2020

Some companies have established corporate newsrooms that mimic how editorial offices work to deliver communication faster and more effectively. By Sabine Einwiller.
By: James McQueeny 25/05/2020

In the neighboring U.S. states of New York and New Jersey, both hard hit by coronavirus, the candor of government leaders is receiving a good response. By James McQueeny.
By: Tatevik Simonyan 18/05/2020

Organizations have reacted to the changes brought by the pandemic in varying ways. Some wisely, others less so. By Tatevik Simonyan.
By: Rob Gray 11/05/2020

Winning a GWA can make a big impression, as the team behind last year's Grand Prix victory have found. By Rob Gray.
By: Dr. Joseph A. Brennan 04/05/2020

The CEO's role in a crisis is to provide leadership across six key tasks. Public relations counselors must educate and support executives about this role. By Joseph A. Brennan.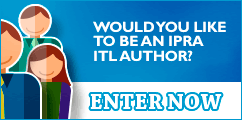 IPRAOfficial