Thought Leadership Essays
News
Thought Leadership Essays
IPRA thought leadership (ITL) essays deliver relevant and engaging content for anyone involved in Public Relations with an international dimension. They provide valuable insight and forthright opinion on the key trends and live issues that really matter in the fast-changing world of Public Relations today.
By: Matt Peacock 17/01/2022

If all goes to plan, the new International Sustainability Standards Board will apply the principles of public company financial reporting to every aspect of ESG disclosure. By Matt Peacock.
By: Girish Balachandran 10/01/2022

Agencies must question briefs. Are clients genuinely concerned about the environment, or are we being asked to churn out ESG friendly content just to make them look good? By Girish Balachandran.
By: Adam Harper 03/01/2022

Don't let the games fool you – the metaverse has business at its core. That's going to challenge businesses and communicators to transform what they do. By Adam Harper.
By: Jane Stabler 20/12/2021

Working with risqué brands can be hard but it feels good when you get your story over the line. By Jane Stabler.
By: Emma Dale 13/12/2021

A new profile of PR professional whose skills are in high demand is beginning to emerge. By Emma Dale.
By: Juan-Carlos Molleda 06/12/2021

Upcoming generations of public relations professionals must cultivate strong and clear voices through academic-industry partnerships. By Juan-Carlos Molleda.
By: Pia Desai 29/11/2021

Crisis PR has to include a clear-eyed vision and sure-footed strategies, in order to convey a sense of calm and capability. By Pia Desai.
By: Michelle Mekky 22/11/2021

Everyone in PR can get better at what they do by applying some lessons from journalism. By Michelle Mekky.
By: James Thellusson 15/11/2021

Dreaming of success in PR? Here's some helpful career management advice from illustrious communicators. By James Thellusson.
By: Sandra Sinicco 08/11/2021

Amid the growing importance of ESG, the time is right for communicators to broaden their knowledge and aim for a seat at the top table. By Sandra Sinicco.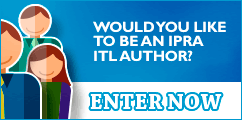 IPRAOfficial