Thought Leadership Essays
News
Thought Leadership Essays
IPRA thought leadership (ITL) essays deliver relevant and engaging content for anyone involved in Public Relations with an international dimension. They provide valuable insight and forthright opinion on the key trends and live issues that really matter in the fast-changing world of Public Relations today.
By: Shannon A. Bowen, PhD 11/07/2022

Research finds that organizations still don't listen to their employees enough. And women feel less listened-to than their male counterparts. By Shannon A. Bowen.
By: Alain Grossbard 04/07/2022
The nature of public relations today is widely misunderstood. To paint a more accurate picture, IPRA has developed a series of communications about the value of public relations to society. By Alain Grossbard.
By: Libby Howard 27/06/2022

True thought leadership is a powerful marketing tool but too often it's a catch-all term for low-value content. By Libby Howard
By: Ben Petter 20/06/2022
In the current geopolitical, political and economic context, it has become harder to develop compelling advocacy campaigns that deliver measurable business impact. By Ben Petter.
By: John Russell 13/06/2022

Given the size of its economy, growth trajectory and governance attributes, China obliges companies operating in its market to adjust to prevailing attitudes, norms, and processes. By John Russell.
By: Smitha Virik 06/06/2022

Many B2B brands are still missing the opportunity to produce compelling content that grabs audience attention. By Smitha Virik
By: Nitin Mantri 30/05/2022

For the sake of employee wellbeing, we must create work environments that make people feel seen, heard and recognised. By Nitin Mantri.
By: Stefan Rollnick 23/05/2022

If we open ourselves up to anti-democratic forces without a plan to expose them and to fight them, we risk succumbing to the same social breakdown that forced my great grandfather to flee Europe. By Stefan Rollnick.
By: Evadney Campbell 16/05/2022

Age should be seen as a virtue. Yet many older PR practitioners, especially women, face discrimination. By Evadney Campbell.
By: Daniel Silberhorn 09/05/2022

Of all the Sustainable Development Goals, SDG17, Partnerships to Achieve the Goals, stands out given most sustainability challenges cannot be solved alone. But how can companies live up to societal expectations regarding strategic partnerships? By Daniel Silberhorn.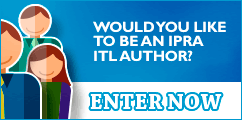 IPRAOfficial