News
News
Thought Leadership Essays
By: Carol Borchert 08/06/2020

How can we address the proliferation of fake news and improve scientific literacy? By Carol Borchert
By: Dr. Sabine Einwiller 01/06/2020

Some companies have established corporate newsrooms that mimic how editorial offices work to deliver communication faster and more effectively. By Sabine Einwiller.
By: James McQueeny 25/05/2020

In the neighboring U.S. states of New York and New Jersey, both hard hit by coronavirus, the candor of government leaders is receiving a good response. By James McQueeny.
By: Tatevik Simonyan 18/05/2020

Organizations have reacted to the changes brought by the pandemic in varying ways. Some wisely, others less so. By Tatevik Simonyan.
By: Rob Gray 11/05/2020

Winning a GWA can make a big impression, as the team behind last year's Grand Prix victory have found. By Rob Gray.
By: Dr. Joseph A. Brennan 04/05/2020

The CEO's role in a crisis is to provide leadership across six key tasks. Public relations counselors must educate and support executives about this role. By Joseph A. Brennan.
By: Faith Senam Ocloo 27/04/2020

Young PR talent in Ghana needs more mentoring and coaching to reach its full potential. By Faith Senam Ocloo.
By: Ramya Sahasranaman 20/04/2020
Bots are helping organizations boost performance in many remarkable ways, but they still have their limitations. By Ramya Sahasranaman.
By: Ovidia Lim-Rajaram 13/04/2020
The first pandemic of the digital age is highlighting the benefits of a social-first communications strategy. By Ovidia Lim-Rajaram.
By: Daniel Silberhorn 06/04/2020

There's much to be learnt from comparing the coronavirus and climate change crises. By Daniel Silberhorn.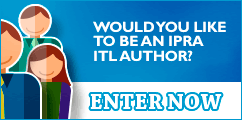 IPRAOfficial