News
News
Thought Leadership Essays
By: Stacey Jones 02/09/2019

Accenture has introduced a new thought leadership philosophy and process that allows it to shape the narrative of each story and sharpen its angle at an early stage. By Stacey Jones and Jill Kramer.
By: Lutz Meyer 26/08/2019

Leaders of corporate communications functions are having to rethink their strategic approach and reshape structures to create engagement engine rooms. By Lutz Meyer.
By: Rebecca Wilson 19/08/2019

Managing risk in a world of increasing motion and consumer expectation calls for a fresh approach to issues and crisis management. By Rebecca Wilson.
By: Ken Mandelkern 12/08/2019

For persuasive, game-changing results, thought leadership content has to deliver a "Return on Objectives". By Ken Mandelkern.
By: Daniel Silberhorn 05/08/2019

Communicators have a vital role to play in building the partnerships needed to solve climate change issues. By Daniel Silberhorn.
By: Rania Azab 29/07/2019

Although carefully crafted crisis protocols remain essential, in today's fast-paced world it's vital to stay open minded when disaster strikes. By Rania Azab.
By: Gerry McCusker 22/07/2019

Why are some public figures able to survive and sometimes even thrive despite repeatedly causing offence? By Gerry McCusker.
By: Jennifer Leppington-Clark 15/07/2019

Companies must give sufficient power to their local people on the ground so that they are able to implement what makes sense in their markets. By Jennifer Leppington-Clark.
By: Jon Meakin 08/07/2019

PR is yet to properly get to grips with measurement and evaluation, even though it is arguably the most pressing challenge the profession faces. By Jon Meakin.
By: Claudia Pritchitt 01/07/2019

Some pundits suggest PR is in decline. Yet the wide-ranging changes of recent years have brought great opportunities for growth. By Claudia Pritchitt.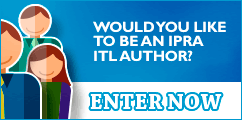 Tweets by @ipraofficial