Thought Leadership Essays
News
Thought Leadership Essays
IPRA thought leadership (ITL) essays deliver relevant and engaging content for anyone involved in Public Relations with an international dimension. They provide valuable insight and forthright opinion on the key trends and live issues that really matter in the fast-changing world of Public Relations today.
By: Andy Philpott 23/11/2020

The company behind the UK's Free School Meal Vouchers Scheme came under intense scrutiny in the early months of the coronavirus pandemic but has emerged with its reputation in good shape. By Andy Philpott.
By: Dr Sabine Hückmann 16/11/2020

The complex challenge of fake news is recognised in Germany but has yet to be sufficiently addressed. By Sabine Hückmann.
By: Esther Cobbah 09/11/2020

Under-served communities in developing countries must not miss out on the digital infrastructure needed to harness communication opportunities in virtual spaces. By Esther Cobbah.
By: Jean-Michel Dumont 02/11/2020

To act with confidence, decision-makers need to pinpoint and then integrate global expert advice within the framework of scenarios developed under a 360° multi-focal perspective. By Jean-Michel Dumont.
By: Amanda Coleman 26/10/2020

Communicators need to focus more on business strategy, creating employee advocates and managing the consequences of business decision making. By Amanda Coleman.
By: Rodolfo Oliveira 19/10/2020

The upheavals of 2020 have led to some fresh consumer habits and the revival of some more traditional ones. Communicators must stay alert to change. By Rodolfo Oliveira.
By: Gregory Cole 12/10/2020

Consumer confidence in China has recovered well. But the key for international luxury brands looking to exploit this vast market may lie in showing appreciation for Chinese culture in the right way. By Gregory Cole.
By: Eva Sogbanmu 05/10/2020

Circumstances have forced communicators to consider what really matters, leading to some positive and long overdue changes. By Eva Sogbanmu.
By: Andy Rowlands 28/09/2020

There are five stages in the journey to becoming an established thought leader whose opinions are valued by your peers and the media. By Andy Rowlands.
By: Lucas Bernays 21/09/2020

Insights from social science research still feature all too rarely in public relations activity. By Lucas Bernays Held.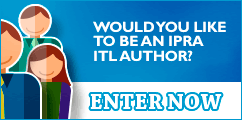 IPRAOfficial