Thought Leadership Essays
News
Thought Leadership Essays
IPRA thought leadership (ITL) essays deliver relevant and engaging content for anyone involved in Public Relations with an international dimension. They provide valuable insight and forthright opinion on the key trends and live issues that really matter in the fast-changing world of Public Relations today.
By: Farzana Baduel 22/10/2018
Museums, educational institutions and tourism play a significant role in shaping international perceptions of a location and can pave the way for investment by foreign businesses. By Farzana Baduel.
By: Jaideep Shergill 15/10/2018
Strategy and outcome-focused agencies are benefiting from the massive changes sweeping through India. By Jaideep Shergill.
By: Raymond Frenken 08/10/2018
The European Banking Federation is using fun online learning on an international scale to teach teenage schoolchildren about debt, compounding interest and other important lessons about saving and borrowing with a view to improving future financial wellbeing. By Raymond Frenken.
By: Guy Esnouf 01/10/2018
Should your Chief Communication Officer* be your chief communications spokesperson? By Guy Esnouf.*Other titles are available
By: Joanna Oosthuizen 24/09/2018
Brands need to balance global alignment with local relevance if they are to matter to consumers. By Joanna Oosthuizen.
By: Laura Hindley 17/09/2018
Although piggybacking on a story already making headlines and setting your own news agenda are different approaches, both present opportunities for building brand reputation and driving commercial success. By Laura Hindley.
By: Lee Nugent 10/09/2018
When marketers partner with machines, they can tell stories that are more effective, engaging, and even empathetic. By Lee Nugent.
By: Andrea Anders 03/09/2018
ITL #285 Professional empathy: A skill often overlooked in marketing communications
By: George Noon 27/08/2018

The narrative blame game that unfolded following the Grenfell Tower catastrophe offers important communication lessons and underlines that even highly respected organisations are vulnerable to reputational damage. By George Noon.
By: Wes Himes 20/08/2018
The nature of the EU, with its strong focus on the everyday work of committees and working groups and the fact that legislation can only be brought forward by an unelected Commission, leads to an approach that is more technocratic than party political. By Wes Himes.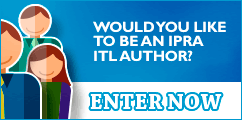 Tweets by @ipraofficial