ITL #457   Telling authentic stories in Asia: building trust in a world of digital natives

1 year, 10 months ago
(Comments)
Global technology giant Microsoft engages employees as advocates and publishers online and shares powerful stories about how its solutions are changing the world. By Emma Richards.
Asia's younger generations are true digital natives. They live, work, shop and play online, and because they grew up in a region where mobile leapfrogged other forms of connectivity, their phone is usually how they connect to products and services online. These technologies have empowered everyone with a voice and have reduced the gatekeeper role of the media. This has changed the way individuals perceive and value trust, and communicators need to adapt their strategies as they continue to build up their brand voice in Asia.
According to the 2021 Edelman Trust Barometer, trust in traditional media has dropped significantly, with an eight-percentage point decrease from 2020 compared with the previous year. Interestingly, employees view communications from their employers as more believable than those from other sources, such as media reports or advertisements.
That's why building trust through communications now requires public relations professionals to look beyond traditional tools – to go beyond media and enhance owned platforms. Organizations need to take an integrated approach and drive communications internally and externally, while actively engaging with those who know them best and are their biggest advocates – employees.
This means that real engagement depends on activating creative and authentic storytelling in a digital-first world, and leveraging powerful and valuable owned content along with employees to amplify the content.
Telling creative and authentic stories
The best way to tell a story that resonates with readers is to put people at the center of the story and focus on the human impact. When organizations showcase how their work has made a deeper change in the lives of people, employees will feel proud to be a part of this ecosystem, and they will be more likely to engage with content or amplify content relating to it.
At Microsoft, one area where we have seen this kind of impact is in articles about our skilling initiatives. Skilling is a key priority focus for Microsoft, and our Skills for Jobs program is driving real change in empowering those with disabilities, to help them move ahead and realize their true potential in inclusive workplaces. Microsoft engineer Zhiyang Shao's career with Microsoft China has allowed us to showcase the real impact that we are making to create inclusive career pathways for people with disabilities.
We have also seen great employee engagement with our covid-19-related content. Our efforts span beyond the work we do internally to keep our employees safe; we are committed to doing our part in protecting the health and well-being of the communities in which we operate. We tell stories about how our AI technologies are helping companies such as Lunit, to develop innovative solutions that help doctors identify, triage and monitor covid-19 patients in South Korea.
We also use creative formats such as video, infographics and short-form content to capture interest and drive greater engagement. For instance, we used Microsoft Teams in early 2021 to help our employees virtually welcome the Year of the Ox.
Engaging employees as advocates and publishers online
In the digital age, most employees have online profiles with social networks that go beyond the brand's sphere of influence. On average, employee networks have 10 times more connections on LinkedIn than a company has followers. Employees are only likely to publish and interact with brand-related content if they feel connected with or moved by the content in question.
An employee's willingness to amplify content might suggest they feel a sense of belonging or satisfaction with their employer. That's a good sign in a tumultuous job market that seems to favor job seekers. But this type of positive relationship needs to be cultivated beyond just having the organization develop meaningful, engaging and heartfelt content that resonate with employees; a strategy and buy-in from the company's leaders are required for this to be a success.
Communicators need to identify prominent executives within their organization and cultivate their profiles so that they can build a greater connection and engagement with internal and external audiences. With the help of his communications team, Ahmed Mazhari, President of Microsoft Asia, actively engages in meaningful conversations and interactions on his LinkedIn page with employees, customers, and others beyond his network. By driving conversations close to his heart, he is perceived not just as a spokesperson of Microsoft Asia but a genuine, passionate thought leader who is committed to championing important causes. Employees in turn are likely to feel prouder about the organizations and leaders they are working for, and might be more compelled to reshare content with their networks.
Internal communication platforms are now crucial for digital-native employees to interact and authentically share content within the organization. Yammer is one such platform that fosters two-way interaction and encourages the sharing of all types of multimedia, including GIFs, videos and podcasts, that might not be suitable for an email format. The Microsoft Australia team uses Yammer to stream their live and hybrid events, such as All Hands meetings, and actively encourages interaction via Q&A segments or hosting trivia during these events. Their FY2022 kick-off generated over 4,000 reactions and drove hundreds of conversations and comments, showcasing Yammer as a successful platform in driving more open, transparent two-way communication amongst employees.
Leveraging powerful and valuable owned platforms
Owned platforms provide communicators an opportunity to tell emotive and meaningful stories on their own terms, without mediation by journalists. When it is done well, it helps brands speak to their audiences in different, engaging formats. Communicators can also tap on third-party experts to amplify shared beliefs and help with building brand credibility.
At Microsoft Asia, Stories Asia is our key publishing platform to elevate local content for global impact. Content published ranges from text-based and video feature stories that demonstrate customer-centricity, to thought leadership pieces that help fuel the conversation on leading issues. For instance, in Australia, we are helping to protect baby turtles from predators on Australia's remote Cape York through the use of machine learning and artificial intelligence (AI). This story performed exceptionally well and garnered over 6 million pageviews in the first six months of its publication.
In India, our cloud and AI capabilities are supporting a startup, ElasticRun, with transforming the lives of grocers in India's villages. By sharing such initiatives, we aim to convey our broader commitment to the community, and leverage heartwarming visuals to tell compelling stories.
Influencers, advocates and subject matter experts also hold the potential to drive brand visibility and trust, enabling organizations to get their strategic messaging across social networks and audiences. Our Microsoft Regional Directors program allows us to leverage thought leaders in the space and extend owned content even further, beyond the Microsoft voice. These thought leaders represent our brand through owned and earned opportunities, such as participating in speaking engagements and contributing to thought leadership pieces, and help convey common goals that they share with our business.
Ultimately, authenticity and good stories shine through – and there are many ways to tell these stories. When heartfelt, human-centric stories are told through trusted sources like employees, customers, partners, this can create greater credibility and strengthen the trust that others have in a brand. Cutting through the noise to reach a digital native audience requires communicators to integrate their approach, bringing together a range of real voices and people across earned, owned, social and paid to build trusted narratives.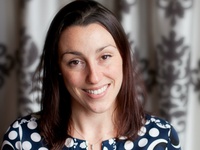 Forward, Post, Comment | #IpraITL
We are keen for our
IPRA Thought Leadership essays
to stimulate debate. With that objective in mind,
we encourage readers to participate in and facilitate discussion.
Please forward essay links to your industry contacts, post them to blogs, websites and social networking sites and above all give us your feedback via forums such as IPRA's LinkedIn group. A new ITL essay is published on the IPRA website every week. Prospective ITL essay contributors should send a short synopsis to IPRA head of editorial content Rob Gray
email
Share on Twitter
Share on Facebook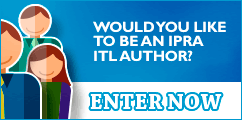 IPRAOfficial