ITL #454   Money and the metaverse: the alchemy of new business models

1 year, 8 months ago
(Comments)
Don't let the games fool you – the metaverse has business at its core. That's going to challenge businesses and communicators to transform what they do. By Adam Harper.
"Don't mock the metaverse," declared no less an authority than The Economist in a November headline. That is precisely the temptation, of course. The games that make up today's nascent metaverse look and sound silly to many people. In the blockchain-based game Axie Infinity, for example, players earn an in-game currency called Smooth Love Potions that can be used to breed Axies, a kind of digital pet.
If you're wondering why anyone would bother, consider that trading volumes in the non-fungible tokens that represent ownership of Axies surpassed US$2 billion in the third quarter of 2021 alone. A plot of virtual land in Decentraland, another game, just sold for US$2.43 million. A virtual yacht in the Sandbox game went for a mere US$650,000. The silly names and kooky avatars of these games conceal an economic revolution in the making: no wonder Mark Zuckerberg has chosen to rebrand Facebook as Meta.
What will this new world be like? There's no shortage of utopian dreams for the metaverse, a term that was first coined in Neal Stephenson's 1992 sci-fi novel Snow Crash. Its evangelists call for a free, open and interoperable network of platforms in which users have sovereignty over their data (this video discussion between Jamie Burke of Outlier Ventures and Angie Lau of Forkast.news is a great introduction to this concept).
Others worry that big tech will simply continue business as usual with the metaverse, harnessing the more immersive digital experiences delivered by virtual reality headsets and augmented reality to better exploit people. Nina Xiang recently set out this dystopian vision in a powerful Nikkei Asia op-ed.
Serious business
But the way the metaverse is shaping up suggests that many of its users are not really there to lose themselves in other worlds, as they did in Snow Crash or the 2018 film Ready Player One. Instead, a lot of people are there to make money.
They're there to take advantage of the way that a new blockchain-based infrastructure – and the expectation of constantly rising digital asset prices – can transform activities where the user once had to pay (such as playing games or consuming content) into activities that a user can be paid to do. So many people in the Philippines were making money from playing Axie earlier last year, for example, that the country's government suggested their income from the game should be taxed.
This alchemy creates business models that did not exist before, such as lending NFTs to players who can use them to generate income, and brokerage for virtual real estate. Crucially, wealth and value generated via these models be transferred from the virtual economy into the real world – and vice versa – through NFTs and cryptocurrencies.
With all this commerce, value transfer and wealth creation going on, it's not surprising that real-world financial institutions are paying attention. HSBC was among the investors that just participated in a US$200 million funding round for Consensys, a digital wallet with 21 million monthly average users that is widely used for 'Web 3.0' applications like Decentraland.
Likewise, the growing number of consumers spending time on metaverse platforms has encouraged brands from Coca-Cola to Dolce & Gabbana to create NFTs that can be brought into these virtual worlds. While fashion houses are leading the way with "wearables" for avatars, every major consumer brand from beauty to hospitality must surely be thinking about how it can monetise the metaverse.
And who says it has to end with consumer brands? How long before more metaverse-only companies are formed, requiring services – such as financing and advice – that are equally indigenous to these platforms?
Where there is business and finance, of course, there are commercial reputations. And, where there are commercial reputations, there must be corporate communications. But how will we do communications in these strange new lands? What will be different – and what will remain the same?
Content to be different
Let's start with content, which is always predicated on its audience. With this in mind, we can divide content that relates to the metaverse into two categories.
The first would cover situations where an organisation is engaging with an audience that is at home in the metaverse. Right now, that's mainly gamers, albeit many with an economic motivation. This demographic is likely to change over time. For now, though, I think the most important point for communicators to consider is just how different metaverse culture can be from what most of us experience in daily life.
When you play one of these games, your scope for self-determination is almost endless. From the 'skin' your avatar wears onwards, you can project yourself entirely as you wish, without any of the social context or constraints of real life. There is no need for the kind of consistent identity that ordinary social life requires. You can be a skater one day and an alien the next.
The communities forming on these platforms are also experiencing an unprecedented economic freedom. They have become used to earning and owning in an entirely different way to people who do not spend time in the metaverse. When you make a real living inside a virtual game, you occupy a domain in which the old barriers between economic and cultural activity – or work and leisure, if you like – have been obliterated.
Attitudes in this community can be complex, too (can you believe it?). The decentralisation of power, portability of digital assets and individual ownership of data are core principles of Web 3.0. The view that today's internet sucks shines through in every comment about the metaverse that I have seen. But this idealism lives alongside an all-too-familiar human interest in wealth and status – an interest that has been heightened to fever pitch by extraordinary price gains for some cryptocurrencies and the excitement of being part of a counterculture that does not conceal its disdain for what has gone before.
So I'd say that content that speaks the language of opportunity and prestige will perform as well in the metaverse as it does elsewhere. The difference is that credibility with this audience is likely to be influenced by how well you can show your organisation is contributing to the metaverse – any hint of exploitation could be fatal. How can your brand partner with 'creators' who will be able to enjoy their full royalties thanks to NFTs, for example? More broadly, what is your story about how your contribution to Web 3.0 is going to make it better than what we have today?
Describing a new world
If your organisation becomes active in the metaverse, you're also going to have to explain that decision to people who are not at home there – a category often likely to include most investors and employees. That creates a challenge in two respects.
First, communications teams will need to become metaverse-literate and able to articulate what it is (a topic still subject to debate) in clear and simple terms. Visual assets such as animation are likely to be critical in helping newcomers to understand a concept that is known through experience rather than abstractions.
Second, they will need to explain why it is a commercial opportunity for a 'centralised' organisation in a way that doesn't upset a community that emphasises decentralisation and democratisation as values. This may not be easy, as Facebook has discovered.
Channels and alchemy
Finally, a brief word on channels. As awareness of the metaverse itself, NFTs and cryptocurrencies grows, a wide spectrum of traditional and social media channels are going to provide effective ways of engaging the right audience. At the same time, blockchain and tokenisation are beginning to change media business models. Decrypt already rewards its audience for reading and sharing content with its own token.
But the metaverse could be different from today's media landscape in that the whole operating system for the virtual economy is itself a media platform. Through the ownership of digital assets, branding and messaging can literally be written into the fabric of the metaverse.
Doing exactly that might be a little too overt to be effective among the citizens of these new worlds, though. The big challenge for communicators in the metaverse, then, is how to speak to its native audience through digital experiences that they themselves shape and in which they have an economic stake. That is going to require rethinking traditional PR techniques – and a good deal of alchemy.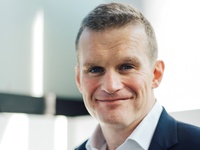 The Author
Adam Harper is the Managing Director of Hong Kong-based Ashbury Communications, which he founded in January 2020. He was previously HSBC's Head of Communications for Greater China, responsible for the Group's communications in mainland China, Hong Kong and Taiwan.
mail the author
visit the author's website
Forward, Post, Comment | #IpraITL
We are keen for our
IPRA Thought Leadership essays
to stimulate debate. With that objective in mind,
we encourage readers to participate in and facilitate discussion.
Please forward essay links to your industry contacts, post them to blogs, websites and social networking sites and above all give us your feedback via forums such as IPRA's LinkedIn group. A new ITL essay is published on the IPRA website every week. Prospective ITL essay contributors should send a short synopsis to IPRA head of editorial content Rob Gray
email
Share on Twitter
Share on Facebook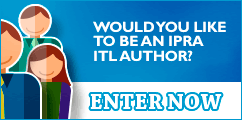 IPRAOfficial