ITL #302 Quality journalism trumps commoditisation: the difference between 'news' and 'content'

4 years, 10 months ago
(Comments)
Digital content created by businesses serves a purpose and is often of high quality. However, it is not news and teams producing it should not view real news outlets as an extension of their digital strategy. By Tim Skelton-Smith.
A feisty thread of exchanges appeared on Twitter recently. But instead of the subject matter being Trump or Brexit, it was about PR, journalism and Search Engine Optimisation (SEO).
The Times retail and M&A editor, Deirdre Hipwell, dared to vent her frustration at SEO-minded PRs asking for hyperlinks to their client's website on articles she'd written.
There were lots of angry and amusing exchanges, the best being from a journalist who noted that after his website reported a robbery at a local William Hill, an agency got in touch asking for a link to the William Hill website. You'd have to be an SEO professional to not find that funny.
Much of the debate boils down to whether you see a difference between news and content. SEO professionals argue it is the way things work 'in the digital age' and a back-link is merited in exchange for the content provided.
That view however risks fundamentally misunderstanding the role of the media and the relationship between a PR and a journalist. As Deidre Hipwell herself notes, a journalist's job is to be fair and impartial when quoting company spokespeople, not their marketing tool. To think otherwise is bordering on ignorance and in the long term will be to the detriment of the brand being represented. Let me explain why.
Relationship building
Every good PR I know would work hard to find information for a journalist even if the resulting story doesn't mention their spokesperson or company name, let alone link back to their corporate website. This is because they want to be seen as a good contact; a good source of information. No mention this time? No sweat, because I'll be asked for input again and again, and in the long term the relationship is too valuable to rock the boat over one story.
That relationship will, to my mind, be put at risk if you let a digital agency or the in-house 'digital marketeer' speak directly to a journalist. As the Twitter thread shows, their views on the justification for a back-link are worlds apart.
The business needs to ask: what is more useful, a few backlinks or a relationship with a journalist at a national newspaper? For those who believe that their job is to game Google, they will likely answer that the back-link is more important.
But I would question whether they are really 'gaming Google'. Is the truth that Google is toying with them? What happens when Google changes its algorithm the next day and that back-link declines in value? Was it worth bothering the journalist for it?
Exploring the issue from the publication's perspective makes even less sense. Media outlets are engaged in an aggressive war for attention. They want your eyeballs firmly on them – not on Netflix, not on Facebook and certainly not on your corporate website.
The last thing they want to do is take their reader elsewhere, possibly within the same browser window. Where's the sense in that?
Unwise integration
The SEO-ers are the same people who argue that It's Time To Integrate Your Public Relations And Digital Marketing Teams. It really isn't. In fact, it is more important than ever to keep a separate PR team that is encouraged to take an 'outside in' view of the firm, and act as a conduit between the media and the business.
That is because PR is about much more than content. It holds a mirror up to the organisation and tells it when it is doing something that the media will say is not okay.
It is their job to see the world from the journalists' perspective. A content marketeer, whose aim is to drive traffic to your website, will never consider corporate reputation in quite the same way. Blurring the teams will dilute that guard against your corporate reputation.
While there is no need for these teams to be siloed from each another, they should be distinct.
Old vs new media
Some of the respondents to Deirdre Hipwell argued that this was old media appearing out of touch.
The explosion in online content has of course threatened traditional media outlets. These changes are particularly well articulated in Lionel Barber's speech given for the James Cameron Memorial Lecture recently. He says:
"These days, the half-life of a hot scoop is between five seconds and two hours. … Because in the age of Google, with its immensely powerful search algorithms, journalists can hoover up the essence of a story in seconds."
Barber goes on to discuss the growth of native content produced by businesses and remarks: "Why engage with real journalists when someone browsing the web is just as likely to find your "story" when they Google your company's name?"
He does, however, conclude that the algorithms are not going to take over due to the need for trustworthy information, citing the 'Brexit bounce' which saw circulation figures rise at quality newspapers and current affairs magazines.
In a small way, a lack of corporate back-links is a clear indicator that you are not viewing news that is in some way overly influenced by a third party or a corporation. It is precisely why 'old media' should not conform to the argument that 'it is how the web works'. In the age of information overload, any blurring of the lines between news and content removes the signals people look for when gauging trustworthiness.
No guarantee of quality
The role of quality journalism in the digital age prompted Alan Rusbridger's 'mutualisation of news', which sought to lower the barrier between readers and journalists, thereby making it easier for readers (or bloggers) to contribute content. Rusbridger said the Guardian sought to build trust by behaving like the old-style mutual building societies, where members feel involved and where there is a shared interest. The resulting 'Comment is Free' section had minimal moderating, but the quality was also much more variable.
And therein lies the rub. The internet has allowed content to be created by just about anyone. But that content is rarely journalism and almost always not news. Content is a commodity, whereas journalism gets beneath the news through analysis and in-depth expository reporting.
Digital content created by businesses serves a purpose and is often of high quality, but it is not news and the teams producing it should not view news outlets as an extension of their digital strategy.
The author
Tim Skelton-Smith is deputy communications director at Quilter.
Email
Website
Forward, Post, Comment | #IpraITL
We are keen for our
IPRA Thought Leadership essays
to stimulate debate. With that objective in mind,
we encourage readers to participate in and facilitate discussion.
Please forward essay links to your industry contacts, post them to blogs, websites and social networking sites and above all give us your feedback via forums such as IPRA's LinkedIn group. A new ITL essay is published on the IPRA website every week. Prospective ITL essay contributors should send a short synopsis to IPRA head of editorial content Rob Gray
email
Share on Twitter
Share on Facebook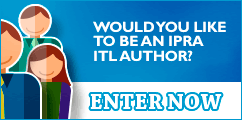 IPRAOfficial