ITL #278   -  Feeding the spirit: navigating our political and social landscape

5 years, 4 months ago
(Comments)
At a time of nosediving trust, retail giant Kroger is striving to reduce hunger by eliminating food waste. By Jessica Adelman.
The times we live in are more polarizing than ever. In today's political and social landscape, corporations and business leaders are regularly pulled into social issues, wanted or not. Even topics that were previously universally acceptable for businesses to support, such as tax reform, are now politically charged.
Trust in the U.S. has taken a nosedive, especially in government and media. The latest Edelman Trust Barometer, the bellwether for trust in corporate America, tells us the average trust in institutions dropped nine points among the general population, the steepest decline ever measured in the survey. Among the informed public, the U.S. went from #6 in trust in institutions to dead last at #28.[1]
Meanwhile, there is a vacuum of moral authority, a venerable position previously occupied by politicians, statesmen, academics and journalists. With the erosion of trust in all of these institutions, business increasingly finds itself as the default moral authority on major social issues.
The book Microtrends Squared[2] examines the insight that right below society's surface there are small changes coming together in powerful patterns that are fundamentally shifting our world. Think of these small changes (the microtrends) as the individual paint dots that when you step back and look at the picture holistically, come together in a full impressionist painting. One of these microtrends is that more choices in our society has resulted in people finding the choices that they like and then repeating them over and over again, thereby further balkanizing America and Americans.
The complexity in navigating this divide increases with the number of employees, range of investors and breadth of products or services. In short, the bigger a company is and the more mainstream, the greater number of stakeholders with divergent and polarized opinions to manage. So how can communications and PR professionals help business leaders navigate this environment?
The weight of recent research and insights seems to point in a few distinct directions: 1) define and share an authentic purpose, vision and values; 2) act quickly and decisively when it matters; and 3) lead on relevant topics that align with your business and drive social good.
Anchor to purpose
Clearly defining who the organization is, what it stands for and why you exist as an entity are immensely valuable for many reasons. Having a corporate purpose, vision and stated values proves especially useful in complicated and controversial times.
In fact, a Globescan study on social polarization placed major emphasis on connecting employees to a company's overall purpose and social impact work as the best strategy to combat the destabilizing forces called out in the research. These assets also enable CEOs and executive teams to be more discriminating about which topics to weigh in on, what to say and how to act in an unpredictable environment.[3]
Be ready
This foundational work also proves useful in weathering a storm or containing a crisis. While speaking out no doubt creates risk, silence can be just as damaging. It's best to assume your company will be drawn into related (and possibly unrelated) controversy. Plan for scenarios proactively and accordingly.
The experts recommend having a bias toward preparedness and action – because time to respond matters nearly equally as much as the response itself. Weber Shandwick[4] research showed the average time a company takes to activate a social media plan in response to a crisis is 38 hours, an eternity in today's news cycle. Being proactive and ready with a compelling narrative is smart.
And finally, personalize the narrative. When a company speaks out, the storyline should connect the issue to their purpose and values, and to their employees' and customers' everyday lives.
Be bold
The nearly equally politically divided United States means companies are likely to upset 50% of their stakeholders at any time. Yet there are still a few relatively 'safe' topics, including hunger relief, economic growth and environmental issues. Here, being bold matters.
The APCO Corporate Advocacy study[5], which took six months to interview 1,000 "hyper-aware and influential" U.S. consumers, revealed that 90% of those surveyed expect brands to be involved in taking on society's most pressing concerns, and that companies that remain silent run the risk of being seen as out of touch. It also showed that 92% believe the best companies serve society as a whole, not just customers. And 89% agreed companies should support social issues consistent with their business focus and expertise. Again, back to vision and purpose.
In the same study, when asked which companies consumers would admire more, 77% said a company that uses its business interests and expertise to address a social issue, versus 23% who said a company that donates money to a worthy charity. By a wide margin, doing nothing is the least appealing thing a company can do among this group of stakeholders.
These and other compelling insights underscore Kroger's Zero Hunger | Zero Waste social impact plan. We introduced this plan in September with an ambitious vision: to end hunger in our communities and eliminate waste across our company by 2025. This is bold.
It is also authentic to who we are as a company. For Kroger, 135 years in the grocery business have taught us a few things about people and about food. We know that meals matter. Families that share meals together have children who do better in all aspects of their lives. And yet there is a fundamental absurdity in the U.S. food system – 40% of the food produced is thrown away, yet 1 in 8 Americans struggle with hunger. In fact, 1 in 6 children go hungry every day.
Zero Hunger| Zero Waste connects to Kroger's purpose: to Feed the Human Spirit. Across our family of companies, we have a rich heritage of providing the food and nourishment people need to live their best lives. As 'America's grocer', we believe we have to do something to address this absurdity. More importantly, we believe we can do something, perhaps better than anyone. We have the physical assets, technology and resources to get it done, plus nearly half a million passionate employees.
So in today's environment, why would Kroger bother with an ambitious social impact plan? Our associates, our customers, our investors – and others – are looking to us for social action and moral authority.
Kroger's vision for a world with Zero Hunger | Zero Waste provides that, and more.
Follow Kroger's journey to #ZeroHungerZeroWaste. Learn more here.
[1] "Edelman Trust Barometer," Edelman, http://cms.edelman.com/sites/default/files/2018-02/2018_Edelman_TrustBarometer_Executive_Summary_Jan.pdf
[2]Mark Penn and Meredith Fineman, Microtrends Squared: The new Small Forces Driving the Big Disruptions Today, (Simon and Schuster, 2018), Forward and Chapter 1.
[3] "Social Polarisation: A New Risk to Integrate for Business," Globescan, published June 12, 2017. https://globescan.com/wp-content/uploads/2017/12/GlobeScan-SocialPolarisation-FullReport-Dec2017.pdf.
[4] Leslie Gaines-Ross, "What CEO Activism Looks Like in the Trump Era." Harvard Business Review. October 2, 2017. https://hbr.org/2017/10/what-ceo-activism-looks-like-in-the-trump-era.
[5] "APCO Corporate Advocacy in Five Acts." APCO Worldwide. Published 2018. https://www.apcoworldwide.com/docs/default-source/default-document-library/Thought-Leadership/apcos-five-acts-of-corporate-advocacy.pdf.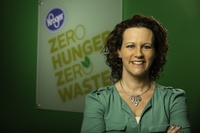 The Author
Jessica Adelman is Group Vice President of Corporate Affairs for The Kroger Co., based in Cincinnati. She focuses on reputation management, including external communications and brand public relations, environmental sustainability and social responsibility, media, government and regulatory affairs, crisis management, cause-marketing and corporate philanthropy, community relations and associate communications and engagement. She also serves as President of The Kroger Co. Foundation. A native Washingtonian, Jessica graduated cum laude from Dartmouth College as a Russian Area Studies major and lived in the former Soviet Union for several years in the 1990s. She earned an MBA from the Wharton School and a master's degree in International Relations from the University of Pennsylvania. She has an executive certificate in International Trade Issues from the John F. Kennedy School of Government at Harvard University. She has spent her career in the food and agriculture industry, starting in Russia with Monsanto and then with Cargill, where she worked on biotechnology and nutrition issues that impact the food value chain plus strategic account relationship management with the U.S. government. Most recently, she served as senior vice president for Corporate Affairs at Syngenta North America and ran their Washington, D.C. office.
mail the author
visit the author's website
Forward, Post, Comment | #IpraITL
We are keen for our
IPRA Thought Leadership essays
to stimulate debate. With that objective in mind,
we encourage readers to participate in and facilitate discussion.
Please forward essay links to your industry contacts, post them to blogs, websites and social networking sites and above all give us your feedback via forums such as IPRA's LinkedIn group. A new ITL essay is published on the IPRA website every week. Prospective ITL essay contributors should send a short synopsis to IPRA head of editorial content Rob Gray
email
Share on Twitter
Share on Facebook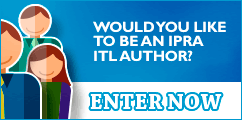 IPRAOfficial