ITL #352 Change versus transformation: our new communications imperative

3 years, 11 months ago
(Comments)
The communication profession must recognize and understand the differences between "change" and "transformation" and develop the distinct skills each require. By Maril MacDonald.
It's amazing to think about how different the world of corporate communication is from when I founded Gagen MacDonald 21 years ago. At the time, the idea of making a concerted and strategic effort to communicate with any internal stakeholder group was in its infancy. Communication was primarily focused on "public relations" in the strictest definition of the term. Employees were HR's business, so conventional thinking went.
My how things have changed!
Today, our responsibilities are growing and shifting further as we go from communicating change to inspiring transformation. While the terms "change" and "transformation" seem ubiquitous in corporate life today, and are often used interchangeably, they are different in pivotal ways. For the communication profession to fulfill its potential and serve its highest value going forward, it's critical that we understand and recognize these differences, and develop the distinct skills each require.
What is change?
Change – and change communications – have been the dominant theme of recent corporate history. In my view, change is about doing something differently to get a different result. Changes are typically discrete initiatives that require careful, expert and flawless implementation in order to get returns. They have start dates and end states, sponsors, budgets, roles and responsibilities, and clear milestones.
For lack of a better word, changes are "projects". When a project is over, a company should be incrementally improved, but its essence remains the same.
Examples of "changes" might be an enterprise resource planning (ERP) system, the introduction of a new performance management system, or the rollout of new procurement procedures.
These types of change can be complex and time consuming. They can be a multi-year process that involve large numbers of people. From a communication standpoint, they can be a tremendous undertaking as they're supported by detailed stakeholder analysis, message development, and deliverable production (town hall presentation, intranet articles, leader toolkits and talking points, FAQs, videos, webinars, etc.).
But while these changes leave the company improved…they do not leave it transformed.
What is transformation?
"Transformation" is a term that has exploded in the business lexicon over the last several years. Across professions, geographies and industries, nearly every large gathering of corporate leaders is focused in some way on the challenge and imperative of business transformation. For as often as transformation is mentioned, there is still a lack of common understanding as to what it is.
In my view, transformations occur when multiple systemic and interdependent changes occur simultaneously which together rebirth the organization into something fundamentally different and new.
Whereas changes are "projects", transformations more aptly resemble movements. They have no clear single leader or focus, they have no end date or finish line, and they cannot be tracked or managed in a spreadsheet. They are messy, amorphous and operate in dynamic fashion. While they can't be controlled, they offer limitless possibilities.
For instance, when a company changes its procurement system, it spends money more wisely. It gets a different result. But on a fundamental level, the company's footprint and operating model remains the same.
On the other hand, when a company simultaneously is executing an acquisition, which requires a deep organizational restructuring, an amendment of its product development process, and a re-imagination of its rewards and compensation system, eventually it becomes something fundamentally new. It is transformed.
As a professional, we need to have a clear view of when we are being called to communicate change… and when we are being called to lead transformation.
Leading transformation
The greatest challenge communicators face when leading a transformation is dispensing a change communications approach.
While the tools, templates, and project plans that enable change initiatives to run smoothly, on-time, and on-budget are important, during a transformation – when changes are happening at a pace and scale that defies "management" – they leave us drinking from the proverbial fire hose.
In the chaos and complexity of transformation, we must swim with the currents rather than try to stifle the waves. This requires a focus on the fundamentals. Specifically, I believe there are Three Things that Change Everything™. Whether you are at the beginning of a transformation or in its throes, if you feel like you are working harder than ever and just feeling more overwhelmed all the time, my advice is to stop, recalibrate your approach, and home in on these three things.
First, a compelling story. When people feel driven by a larger purpose, they are more engaged in their work, more apt to take setbacks in their stride and readily adapt to change. Storytelling is a powerful way to motivate employees and drive change. And it's more than key messages; it's an emotional journey that cultivates empathy and hinges on purpose and meaning. When employees hear key messages, they understand who, what, when, where and why. When they hear a story, they cast themselves into a narrative in which they are now a key character. Transformations hinge on these invitations.
Second, committed leaders. One of the key differences between changes and transformations is that changes can often be managed by a small group. Transformations, however, require a massive movement of people. You cannot spark a movement without the support of committed leaders. Leaders are often the nexus between "what the company says", "what the company means", and "what the company does". They have a unique ability to build trust and give new ideas credibility. They are essential in bringing a compelling story to life.
Finally, an intentional roadmap. Nothing is more detrimental to an enterprise transformation than initiatives that serve toward competing ends or counteract each other's objectives. For instance, you can't have HR implementing culture changes to speed decision making while Finance rolls out a new budgeting process meant to slow things down. The accumulation of this sort of dissonance throws a transformation into peril. Rather, as communicators, we must facilitate bringing different parties together to sequence and align system changes in an intentional way. Then we must introduce a roadmap to the organization so employees have a sense of how and where things are evolving.
Leading transformations is the next frontier that awaits us. I am eager to see how our skills evolve to meet the challenge.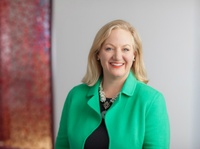 The Author
Maril MacDonald, Founder & CEO of Gagen MacDonald, is a pioneer in communication, strategy execution and business transformation who is recognized for successfully collaborating with leaders to energize and mobilize their workforce to deliver on company strategy. Her clients have included world leading companies such as Bristol-Myers Squibb, Coca-Cola, DuPont, GE, Johnson & Johnson and United Airlines. Previously, Maril was Chief Communication Officer at Navistar where she played a critical role in its resurgence from the brink of bankruptcy to one of Wall Street Journal's "Top 10 Performers." She is the recipient of the Page Society's Hall of Fame and Distinguished Service Awards.
mail the author
visit the author's website
Forward, Post, Comment | #IpraITL
We are keen for our
IPRA Thought Leadership essays
to stimulate debate. With that objective in mind,
we encourage readers to participate in and facilitate discussion.
Please forward essay links to your industry contacts, post them to blogs, websites and social networking sites and above all give us your feedback via forums such as IPRA's LinkedIn group. A new ITL essay is published on the IPRA website every week. Prospective ITL essay contributors should send a short synopsis to IPRA head of editorial content Rob Gray
email
Share on Twitter
Share on Facebook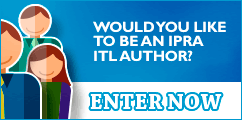 IPRAOfficial