Taking Care of a Food Safety Scare

13 years, 5 months ago
(Comments)
Lydia Buchtmann charts the practical use of conventional and new media during the Chinese melamine milk contamination crisis in Australia.
The television images were compelling as frantic Chinese parents rushed their babies with kidney stones to hospital. It was just after the Olympics in September 2008 and melamine powder, which most of us know as the product used to make table tops or picnic ware, had been added to milk in China. This was a deliberate act by organised criminals so the poor quality milk would test as having a higher protein content. Babies were particularly vulnerable because they were tiny and infant formula was their only food.

Food Standards Australia New Zealand (FSANZ) is a small government agency with about 120 staff and 4 specialist communicators. We set food standards for both countries and also coordinate food recalls and national food emergencies in Australia.

Melamine was going to be a major issue for food regulatory agencies everywhere especially as food ingredients are swiftly traded around the world. Not only do food ingredients travel quickly around the world but so does information. Handling the communication meant dealing not only with real food safety risks but also handling a range of myths and legends that circulated within nanoseconds.

As communication professionals we debate about whether to use old or new media to communicate to our audiences. This was an interesting exercise to evaluate what actually worked in practice.

So what do you need in place to be ready for a crisis?

Agencies that deal with crises on a regular basis know that they must have a structure in place to be ready, even though you may not know what the actual event may be – certainly no one could have dreamed the melamine scenario up in advance.

These are the basics of what you need:

1. An emergency plan. We have a National Food Incident Response Protocol already agreed to by the Australian States and territories which defines the roles of the lead agency, the national coordinator who chairs the meetings, a scientific risk assessor and a communicator. Don't leave the plan in a bottom drawer to gather dust but practice it, evaluate it and review it regularly. Make sure it includes current emergency day time and after hours contact details and keep a hard copy with you at all times as, depending on your emergency, you may have no power, telecommunication or computers and perhaps not even an office.
2. Existing communication networks. The middle of an emergency is not the time to start making friends. We have an established stakeholder committee of food manufacturers, importers and retailers plus one for consumers groups that met several times a week during the emergency. Our international network of scientists at other government agencies and the World Health Organization was invaluable and having met them previously we had personal contacts when we needed to chase up issues, for example whether other countries were testing vegetables.
3. Effective new media. The FSANZ website regularly has 15,000 visits a week and this peaked much higher during the emergency. We also have a list serve of 6,000 subscribers we can email and a list of 200 key influencers who receive our bi-weekly news summary of food issues. During the emergency we were issuing bulletins on a daily basis.
4. Established media contacts. As a food regulator we know we are likley to be in the news and we have a very open relationship with the media. An independent analysis of FSANZ's media coverage in 2008-09 showed we dealt with 286 different journalists in the period and responded to 46 different issues.
5. Someone to talk to. During emergencies not everything can be answered by general messages. We kept our enquiry lines open (with only 2 staff) but also got scripts prepared for advice lines used by industry and other government agencies.

What were the key messages?

Messages have to be adapted depending on the stage of a crisis as it unfolds. In the case of melamine, the incident began on 12 September 2009 and I handled my final media enquiry on 26 December 2009. For a five-week period as the designated communicator, I was taking media enquiries from 6am until 10pm with only one day off. These were the messages for the stages:

1. A holding statement. As the crisis unfolds, and you don't know what exactly is occurring, a holding statement for the media is useful. In this case we said we were taking the issue seriously, we had commenced the National Food Incident Response Protocol and were liaising with the Australian states and territories, our quarantine agency AQIS and overseas agencies including the WHO. Note that this holding statement cannot last for more than 12 -24 hours without the media needing more.
2. No infant formula imported. By the second day we were able to confirm that infant formula isn't permitted to be imported into Australia from China. This was a key message and greatly reduced the risk to the Australian public.
3. No mainstream dairy products. By the fourth day we were able to explain that food products with more than 10% dairy such as milk, yoghurt and cheese, could only be imported from China under license and none has been imported since 2007. This essentially meant that no one was at risk because a small amount of melamine was unlikely to make anyone ill.
4. Checking for imported foods with minor ingredients. We were now left with trying to convey to the public that we were checking products imported from China with less than 10% dairy in them. These products including confectionary, including the iconic White Rabbit Candy, desserts, biscuits, canned iced teas with milk and even chocolate body paint (that was interesting explaining to the media why it was considered a food!) Our messages were that the products were being withdrawn from the shelves as a precaution, that no one would become ill if they had eaten them as levels of melamine were low (for example you'd have to eat 5 kg of candy a day for many months to have any effect), shopkeepers should remove them from their shelves, consumers should not consume them and dispose of out of the reach of children and pets. This was the longest stage of the crisis and came in huge waves of media interest as each new product was withdrawn. I remained the spokesperson to convey that this was an everyday food withdrawal/recall process. Had it been a true emergency and Australians had become ill we would have used the Australian Chief Health Officer as spokesperson. Many of these products were in Asian stores so it was a challenge reaching people who may not speak English.
5. Rumours. While searching for genuinely contaminated products we also had to manage rumours. There were claims that melamine was in baking powder, vegetables, eggs, beef, iron supplements and fish. There were even concerns about melamine leaching from cups and plates. While highly unlikely, all these products had to be tested to reassure consumers the rumours weren't true. Our message was that we were taking any claims seriously and were testing products. It was difficult to convey to the media that accurate testing takes time - we call this the 'CSI effect' as people expect a blue light or machine with flashing lights will instantly give a result.

What worked well?

Eventually even the rumours died down and media enquiries ceased, leaving us with residual media interest in the 60 or so routine food recalls we coordinate a year.

Our annual media analysis by MediaScape showed that there were 700 separate media and web items on melamine reaching an audience of 62.5 million. FSANZ was the leading authority on melamine in 75% of all media.

Although melamine was the biggest issue for us in the year the total audience for all our media coverage was 800 million. While people correctly state that new media is growing and newspapers shrinking, newspapers are still a key method of getting our message out with 48% of our audience still coming from newspapers, 22% from television, 9% from radio and 4% magazine. Websites accounted for 17% and much of this information was on newspaper websites, there was very little mention on blogs possibly because it was an issue for parents.

One of the reasons for the range of this coverage was the successful use of news services, particularly Australian Associated Press (AAP). The food withdrawals and recalls often came in late in the day, one was even 9.30pm. This was far too late for conventional means such as media releases so a single phone call to AAP plus others to the national broadcaster ABC, plus SBS our non-English broadcaster, and the Asian Australian newspapers would effectively reach a wide audience. National, state, suburban and rural newspapers greatly trust the accuracy of AAP's service and in an age of declining journalist numbers perhaps the specialist writers of news services are the way to go. Australia is also well served by its non-English language broadcasters and press who greatly assisted in getting messages out in other languages and doing their own translations.

Conclusion

There is considerable debate about the benefits of new media versus conventional media but in a practical case such as melamine obviously both have benefits. I couldn't have handled the weight of the media enquiries without my trusty mobile phone and Blackberry, I even handled two weeks working out of New Zealand including doing Australian television interviews without anyone really noticing I was in another country.

Our website was a superb tool in ensuring key messages could be regularly updated during the day and emailed out to people. Yet good old-fashioned newspapers, television and radio still reached people, especially non-English speakers. Finally, the face-to-face contact we had was essential. We could only have handled this crisis having first met our government partners, international scientists, food manufacturers, importers and retailers and even media.

New media is good but never underestimate a chat over coffee.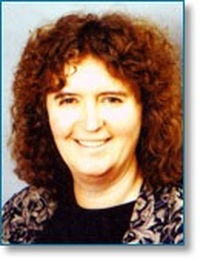 The Author
Lydia Buchtmann MPRIA, Communication Manager, Food Standards Australia New Zealand. This article is based on a presentation given at the Public Relations Institute of Australia National Conference Brisbane October 2009.
mail the author
visit the author's website
Forward, Post, Comment | #IpraITL
We are keen for our
IPRA Thought Leadership essays
to stimulate debate. With that objective in mind,
we encourage readers to participate in and facilitate discussion.
Please forward essay links to your industry contacts, post them to blogs, websites and social networking sites and above all give us your feedback via forums such as IPRA's LinkedIn group. A new ITL essay is published on the IPRA website every week. Prospective ITL essay contributors should send a short synopsis to IPRA head of editorial content Rob Gray
email
Share on Twitter
Share on Facebook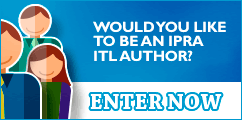 IPRAOfficial