ITL #378   An eye to the future: sincerity is the new necessity

2 years, 8 months ago
(Comments)
Brands must prepare for the next generation of consumers who even before adulthood have strong values. By Pelin Kocaalp.
As the needs, interests, perspectives and values of societies change in the new world order, new trends in communication will continue to develop. This new world order is being fundamentally reshaped by the global Coronavirus epidemic, changing the way we work, communicate, shop and indeed live.
We are entering an era where the perception and behaviour of new generations, especially Generation Alpha, supersedes old ways of thinking. Generation Alphas are the current 9 to 16-year olds who will be the future consumers in 5 to 10 years' time. They are characterised by their strong values, which they rely on when deciding who to purchase from.
Recent surveys have shown that Alphas consider family, friends, sustainability and saving the planet more important than materialistic items such as their phones and tablets. They may use these gadgets for their shopping and a whole myriad of other functions but they come surprisingly low in their list of priorities.
Thanks to Amazon, Alphas already consider same day delivery, quick payments and loyalty schemes as standard. Alphas can access information and resources earlier in life with less socialisation, and it is thought they will become the most entrepreneurial generation. Attention span is shorter than ever in 2020 which makes it all the more difficult for communicators, challenging us with even greater responsibility.
Coming to build the future
The Alpha era has arrived and we communicators need to be ready because they are coming to build the future. Approximately two thirds of Alphas want to work for a company with strong ethics, one that helps save the environment and this value-based mindset also applies to the organisations from whom they are prepared to purchase.
The new generation expects brands to be ethical, sincere and relevant. It does not wait, it expects, and is comfortable showing some attitude. The new generation shies away from brands that do not genuinely value the planet, nature, gender equality, animals and sustainability, brands that do not act responsibly and businesses that do not create social benefits.
For these reasons we must infuse brands with sincerity and responsibility, transforming them into businesses that ensure real benefits. Brands will need to appeal to Alphas on a human level, using storytelling to explain why they should buy into a business that puts sustainability at the forefront of its priorities so that they can be confident they are ultimately supporting the environment when purchasing from them.
Marketing sustainability credentials
Brands globally and locally are now looking to the next generation and this is being reflected in their campaigns and CSR programmes as they seek to market their sustainability credentials to the future customers. There is some incredible work being done.
The Western Union Foundation in America runs an annual WU Scholars program which advances opportunities for women, young people, refugees and migrants who are pursuing an after-secondary education in science, engineering, technology, mathematics, business and entrepreneurship; the program prepares students with skills for the careers of the future.
The foundation provided 75% of its scholarships in 2018 to females, stating that education is a vital basis and critical focus for furthering economic independence and opportunity in society and communities, especially for women, in all parts of the world. Students are chosen after considering their accomplishments and personal goals in relation to the program's three pillars: perseverance, aspiration, and community-mindedness.
The WU Scholars Program was launched in 2017 and since then has awarded 338 scholarships to post-secondary students from 89 countries from across the world. Selected students work on helping to solve some of the world's major challenges, including developing sustainable energy solutions and preventative treatments for diseases.
Helping kids in need
More inspiring work came in direct response to the Coronavirus epidemic. KFC is partnering with the non-profit 'Blessings in a Backpack' to provide weekend meals for kids in need. P&G, working with WPP agency Grey is encouraging social distancing amongst younger people through #DistanceDance with TikTok influencer Charli d'Amelio.
In addition, Unilever has committed to providing Euro 100 million worth of free soap, sanitiser, bleach and food to consumers and communities globally. These programmes are designed to show the next generation that they are ethical and sustainable companies.
Communication consultancies have been rediscovering the power of creating change in recent years. Although over the past 20 years, communication consultants focussed, some would say too much, on questioning new technology such as platforms, or on digital transformation rather than their true purpose, the content.
Recent developments in the industry have brought the narrative back to the importance of the content. Content will only be valuable if it makes sense through data analytics, data evaluation, interpretation; and only communicators who can convey them to the target audiences through the right channels will achieve success.
Social listening, behavioural science, neuromarketing, storytelling, sincerity and authentic short content will be high on the agenda going forward. Brands' views on diversity, inclusion, climate change and sustainability will become paramount.
As Hill+Knowlton, while continuing the art of content production we are establishing specialist teams operating under the title of sustainability. We aim to show brands what needs to be done, especially in regard to the United Nations development goals, in terms of how to form a strategy and communicate effectively. To fulfil this, we have established a department which creates the necessary road map for brands and institutions that we call 'Better Impact' from our global services.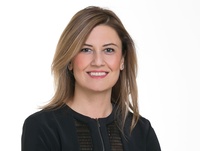 Forward, Post, Comment | #IpraITL
We are keen for our
IPRA Thought Leadership essays
to stimulate debate. With that objective in mind,
we encourage readers to participate in and facilitate discussion.
Please forward essay links to your industry contacts, post them to blogs, websites and social networking sites and above all give us your feedback via forums such as IPRA's LinkedIn group. A new ITL essay is published on the IPRA website every week. Prospective ITL essay contributors should send a short synopsis to IPRA head of editorial content Rob Gray
email
Share on Twitter
Share on Facebook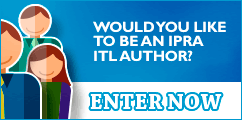 IPRAOfficial