ITL #192 Co-driving integrated reporting: an evolution in organizational thinking

6 years, 5 months ago
(Comments)
The Integrated Reporting <IR> Framework should help present a more holistic view of the organization to stakeholders. But it would be foolish for in-house communicators to stand aside and leave it all to the auditors. By Christopher Storck.
In March 2013, Nicolette Behncke, Senior Manager Corporate Reporting at PwC, presented the consultation draft of the International <IR> Framework that was freshly launched by the International Integrated Reporting Council (IIRC) to a meeting in a boardroom in Frankfurt. The representatives of five taskforces of the International Controller Association (ICV) participating in the meeting were specializing in Green Controlling, IFRS, Communication Controlling, Quality Management and Risk Management.
The 15 controlling experts were so excited about the approach that they agreed to jointly write a book on value creation based on <IR> which was published two years later.
A more comprehensive view on corporate value creation
Although they were looking at <IR> from different angles, they found that the three principles of <IR> provided all of them with possible solutions to problems they had been dealing with for quite some time:
<IR> is not restricted to corporate reporting but aims at viewing in a holistic way at corporations.

Executives shall be prepared to integrate in their decision making the perspectives of all owners of capital the company needs in order to sustain its business (aka stakeholders). This includes material assets as well as intangible ones.

The reporting based on the six categories of capital that are fundamental for the <IR> framework fulfills a double function: (1) informing better management decisions and (2) convincing key stakeholders to cooperate, i.e. (continue to) provide their resources to the organization.
(Illustration 1: The value creation process according to the International <IR> Framework)
Communication as a key to accessing all kinds of capital a company needs
The reason why the two steering committee members of the communication controlling taskforce were especially enthusiastic about what was presented to them was their anticipation of the role corporate communication could play in pathing the way towards <IR>. They formulated four assignments for their taskforce:
<IR> is largely congruent with the stakeholder approach to strategic management. Corporate communication is the function that is best informed about the expectations of multiple stakeholders and engaged in managing stakeholder relationships. Therefore, it should play an instrumental role in implementing <IR>, although the place in the driver's seat will most probably taken by an auditor firm.

Companies that have implemented reputation management systems need to find ways to align the dimensions of their reputation models with the capital categories defined by the <IR> framework.

Corporate communication needs to digitalize its operations in order to provide the data streams on performance and impact in stakeholder management that will be necessary to inform senior management decisions affecting key stakeholder relationships near real-time.

The communication function needs to enhance its ability to monitor its activities in terms of quality, efficiency and effectiveness. Apart from new digital tools and platforms, this requires better integration of communication planning and reporting in the strategy process of the organization.
The six capital categories and the communication disciplines addressing them
The way in which the six categories of capital companies need to run their business were described, it became obvious to the members of the taskforce that achieving and sustaining access to each of these categories requires some kind of professional communication:
Financial capital – The pool of funds that is:
available to an organization for use in the production of goods or the provision of services

obtained through financing, such as debt, equity or grants, or generated through operations or investments
Communication disciplines: Investor relations, Financial media relations
Manufactured capital – Manufactured physical objects (as distinct from natural physical objects) that are available to an organization for use in the production of goods or the provision of services, including
Buildings

Equipment

Infrastructure (such as roads, ports, bridges, and waste and water treatment plants).

Manufactured capital is often created by third parties, but includes assets the company has manufactured or retains for its own use.
Communication discipline: B2B communication
Intellectual capital – Organizational, knowledge-based intangibles including:
intellectual property, such as patents, copyrights, software, rights and licenses

'organizational capital' such as tacit knowledge, systems, procedures and protocols
Communication disciplines: Internal communication, Innovation communication
Human capital – People's competencies, capabilities and experiences, and their motivations to innovate, including their:
alignment with and support for an organization's governance framework, risk management approach and ethical values

ability to understand, develop and implement an organization's strategy

loyalties and motivations for improving processes, goods and services, including their ability to lead, manage and collaborate
Communication disciplines: Internal communication, Employer branding
Social & Relationship capital – The institutions and the relationships within and between communities, groups of stakeholders and other networks, and the ability to share information to enhance individual and collective well-being. This includes:
shared norms, and common values and behaviors

key stakeholder relationships, and the trust and willingness to engage that an organization has developed and strives to build and protect with external stakeholders

intangibles associated with the brand and reputation that an organization has developed and its social licence to operate
Communication disciplines: Community relations, Public affairs, CSR communication, Stakeholder dialog
Natural capital – All renewable and non-renewable environmental resources and processes that provide goods or services that support the past, current or future prosperity of an organization. It includes:
air, water, land, minerals and forests

biodiversity and eco-system health
Communication disciplines: CSR communication, Public affairs, Stakeholder dialog
Injecting stakeholder know-how to make <IR> more practical
While discussing the framework with corporations who were implementing it or considering doing so, the ICV taskforce identified two conceptual flaws:
The International <IR> Framework defines the term stakeholder very similar to how R. Edward Freeman had defined it in his groundbreaking 1980s book Strategic Management: A Stakeholder Approach:
Freeman (1984, p. 46): "A stakeholder in an organization is (by definition) any group or individual who can affect or is affected by the achievement of the organization's objectives."

IIRC (2013, p. 33): "Those groups or individuals that can reasonably be expected to be significantly affected by an organization's business activities, outputs or outcomes, or whose actions can reasonably be expected to significantly affect the ability of the organization to create value over time."
Eliminate the verbal noise the framework authors created by adding unnecessary adjectives or explanations and you end up where stakeholder theory started 30 years ago.
The name and definition of the category Social & Relationship, however, is not in line with the fundamental idea of the stakeholder approach to strategic management, i.e. to establish and maintain mutually beneficial relationships with all individuals, groups and communities who provide resources that the organization does or wants/needs to deploy in its value creation process. Accordingly, relationship management cuts across all six capital categories, and to fully align the <IR> with the stakeholder concept asks for a category renaming into Social.
Section 2.18 allows to modify the framework in such a way:
"Organizations may categorize the capitals differently. For example, relationships with external stakeholders and the intangibles associated with brand and reputation (both identified as part of social and relationship capital in paragraph 2.15), might be considered by some organizations to be separate capitals, part of other capitals or cutting across a number of individual capitals. Similarly, some organizations define intellectual capital as comprising what they identify as human, "structural" and "relational" capitals.
However, instead of making this a possible exception, it should become the standard rule.
The theory of the firm related to the stakeholder approach provides another argument for such an adaptation: the view that the company is not separated from its environment but part of it. This speaks in favor of replacing the label "External environment" with "Stakeholder relationships".
Taking into account that the access to all six capitals depends on relationships with their owners or gatekeepers, building and maintaining them cannot be restricted to the definition of one category. On top of that, companies do not only need access to capital existing outside of them but also to capital that belongs to, or needs to be produced by, internal stakeholders: e.g. employee skills and motivation or intellectual property and innovations.
Accordingly, it seems to be more practical to:
speak of "Stakeholder relationships" instead of "External environment" and

rename the fifth category to "Social capital" and redefine it.
(Illustration 2: The value creation process aligned to Stakeholder Theory)
A definition of social capital that would be in line with the adaptations mentioned above could read as follows:
The institutions, relationships and norms that shape the quality and quantity of a company's social interactions through safeguarding the cohesion societies need to prosper economically and to sustain their welfare.
This includes everything communities establish or maintain that is used for corporate value creation: infrastructure and security as well as social, education and healthcare systems.
Perceived imbalance between corporate use of social capital and the added value for society can lead to tax increases, higher regulation or even the withdrawal of the license to operate.
A call for action to communication executives
The concept of <IR> is making progress that can be tracked on http://integratedreporting.org
Corporate communicators should not stand apart and watch how auditors and CSR managers are trying to expand the perimeter of strategic management. Joining them could prove to be a season ticket to boardroom and strategy office. Otherwise, communication executives run the risk of others explaining their job to the CEO or taking away important parts of their assignment.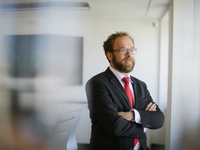 The Author
Christopher Storck, Ph.D. is a Managing Director at HERING SCHUPPENER, advising corporate clients in finding, formulating and communicating strategies, building and protecting corporate brand & reputation, organizational development, managing and shaping communication departments. Parallel to that, he is professor of strategy and communication management at Quadriga University Berlin. Christopher has been crossing the borders between business, academic research and training since 2004. Part of this is his engagement as a steering committee member at the Communication Controlling task force of the International Controller Association (ICV). He also serves as a scientific advisor of the Federal Association of German Press Officers (BdP) and the Professional Association of Compliance Managers (BCM). From 2009 to 2013 he presided over the working group "Value Creation through Communication" within the German Public Relations Association (DPRG). Prior to joining HERING SCHUPPENER in 2000, he was assistant professor and editor-in-chief of a scientific journal on international and ethnic conflict management at the University of Cologne.
mail the author
visit the author's website
Forward, Post, Comment | #IpraITL
We are keen for our
IPRA Thought Leadership essays
to stimulate debate. With that objective in mind,
we encourage readers to participate in and facilitate discussion.
Please forward essay links to your industry contacts, post them to blogs, websites and social networking sites and above all give us your feedback via forums such as IPRA's LinkedIn group. A new ITL essay is published on the IPRA website every week. Prospective ITL essay contributors should send a short synopsis to IPRA head of editorial content Rob Gray
email
Share on Twitter
Share on Facebook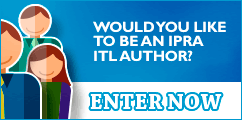 IPRAOfficial