ITL #119 The media pendulum swings: how social media has changed the way we approach storytelling

7 years, 11 months ago
(Comments)
Terrible flooding in Canada had an impact not only on many householder's lives but also on the way the casualty insurance industry communicated at a time when social media was awash with personal stories about the crisis. By Steve Kee.
We shape our tools and afterwards our tools shape us. – Marshall McLuhan
McLuhan was a Canadian philosopher of communication theory. His work, a study staple for journalism students in Canada when I started my career, is viewed as one of the cornerstones of media theory. McLuhan is known for coining the expressions "the medium is the message" and "the global village," and for predicting the World Wide Web almost 30 years before it was invented.
Today, I can see how his theories are emerging in my everyday work.
As a 30-year veteran of the communications industry in Canada, I've witnessed many changes. My career started at a radio station, where I pounded out stories on an Underwood typewriter and took dictation from remote stringers and other sources over the phone. I then grabbed a cassette tape recorder and ran to the news source to gather colourful audio and help tell the story back to the listeners.
I left the radio station in the late 1980s to develop the media relations practice at the Toronto Stock Exchange (TSX). For 20 years I watched the industry change from one that manually executed stock trades to fully electronic markets capable of executing orders in milliseconds. My relationship with reporters at national media outlets helped enable the TSX to effectively tell its story to both retail and institutional investors.
Storytelling revolution
But it wasn't until I began working for the property and casualty insurance industry in Canada that I saw a revolution in storytelling. In fact, the old way of doing business was being replaced.
Sadly, independent newspapers in Canada are on the decline. Mergers, acquisitions and financial concerns have seen the number of daily newspapers shrink. Vibrant radio station newsrooms are also a thing of the past. Television "in the field" news reporters are also declining in importance. While these numbers are down, we have seen a tremendous growth in social media. Facebook, YouTube, Instagram, LinkedIn and Twitter are, for some, the pipeline to breaking news. It's interesting that citizen-journalism has taken the place, for many, as their "go-to" and, at times, unsubstantiated source of the day's headlines.
But as communications professionals we have to seek opportunities to tell our industry's story and reach key stakeholders. The past three years has seen a paradigm shift in my thinking and approach to news distribution.
I joined Insurance Bureau of Canada in 2011. At that time, the focus on relationships with what I will call "traditional media" outlets was about 80 per cent of my role. Social media networks were thought to be for more soft news, almost an exercise in public relations where we told feel-good stories and tried not to be controversial.
Along the way the pendulum started to shift. I fast forward you to the summer of 2013.
Catastrophe unfolds
Alberta, Canada, experienced heavy rainfall triggering catastrophic flooding described by the provincial government as the worst in the province's history. Areas along the Bow, Elbow, Highwood, Red Deer, Sheep, Little Bow and South Saskatchewan rivers and their tributaries were particularly affected. A total of 32 states of local emergency were declared and 28 emergency operations centres were activated as water levels rose and numerous communities were placed under evacuation orders.
Five people were confirmed dead as a direct result of the flooding and over 100,000 people were displaced throughout the region. It's important to understand that in Canada, overland flooding is NOT covered in traditional home insurance policies. (That is since being addressed and there are some planned offerings of flood insurance beginning in 2015.)
But at that time many people did not understand this and took to social media to tell their own stories. In the first two weeks following the floods, nearly 300,000 tweets captured the ongoing crisis using hashtags like #abflood and #yycflood.
When all was said and done, it was the costliest insured damage event in Canadian history with numbers topping $1.7 billion (Canadian). Many of the payments were for sewer backup claims and for cars and trucks destroyed in the flooding. Our industry was on the frontline and in the crosshairs, dealing with consumers and trying to help them get their lives back to normal.
But this event also helped us to understand how social media trends have emerged, and this realization allowed us to focus on how we now tell our story.
Searching for blame...and heroes
Initially the social media posts focused on the shock and horror of the event itself. That quickly moved to looking for who, and what, to blame for what had happened. Eventually this moved to finding stories about heroes – people who went above and beyond the call of duty to help others. From there the discussions shifted to what actions were needed to fix problems and then on to what the politicians could do to make sure this couldn't happen again.
Interestingly, many major stories of natural disasters since then have also taken this same path. It helps us to align our messaging, news releases and message preparation ahead of the story.
At IBC, we believe it is vital for us to be extremely active on social media, which enables us to reach our industry, regulators, consumers, the media and even our critics. We endeavour to be bold and answer questions and provide information to help consumers.
New approach to news distribution
We have also changed how we approach news distribution in general. Our news releases are frequent and provide helpful tips for consumers on anything ranging from road safety, preparing for severe weather events, to measures to take following a disaster. We always direct consumers to our website or consumer information centres. Our tweets are often accompanied by pictures, infographics, links and key statistics. We are reaching two goals – to educate and inform.
The added bonus is we also have found a way to entertain at times. We aren't opposed to offering, for example, Ho-Ho-Holiday tips at Christmas or scary tips at Halloween.
Most importantly these are all measurable. By partnering with other organizations, whether local police, emergency preparedness organizations or consumer groups, many events see our individual reach in the millions of consumers. It is all short, easy to absorb and in a friendly tone for consumers.
The most important part of the media mix at IBC is that we align all of our efforts. Whether you see a news release, read a tweet or visit the website, you will receive the same message from each channel. Nothing exists in a vacuum anymore. With all the noise out there, the only way to successfully present our message is through synergy, repetition and choice via all channels.
The bottom line is that our global village has changed and social media has dictated where we are heading in the future. We needed to change along with it. I guess you can say McLuhan was right – the medium is the message.
About the author
Steve Kee is Director of Media & Digital Communications for Insurance Bureau of Canada. A senior communications professional, Steve has operated his own communications company, has worked on the PR agency side, taught communications at Humber College and from 2008 to 2010, was Assistant Vice President, Communications with Sun Life Financial responsible for setting and managing the strategic direction for communications programs across the company. Prior to Sun Life, Steve was Director of Corporate Communications with TMX Group Inc., the company which operates Toronto Stock Exchange and TSX Venture Exchange.
Along his professional journey, Steve has stopped to take time to build, grow and nurture an extensive list of international business and financial media contacts. He was instrumental in the communications efforts leading up to TSX Group´s Initial Public Offering in 2002, the first stock exchange in North America to take this step. He also helped create the TMX Broadcast Centre, a multipurpose high-tech presentation and media facility and home to many of Canada´s national television broadcasters.
Steve graduated with honours from the Humber College Radio Broadcasting Program. He has also completed leadership development programs at University of Penn´s Wharton Business School, Duke University Corporate Education and the Niagara Institute. He was a member of the Toronto management team at Canada´s first all-news radio network, CKO and was also a news and sports reporter with CKEY radio, News Radio, Q107 and CIDC Radio in Orangeville.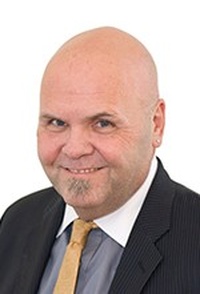 The Author
Steve Kee is Director of Media & Digital Communications for Insurance Bureau of Canada. A senior communications professional, Steve has operated his own communications company, has worked on the PR agency side.
mail the author
visit the author's website
Forward, Post, Comment | #IpraITL
We are keen for our
IPRA Thought Leadership essays
to stimulate debate. With that objective in mind,
we encourage readers to participate in and facilitate discussion.
Please forward essay links to your industry contacts, post them to blogs, websites and social networking sites and above all give us your feedback via forums such as IPRA's LinkedIn group. A new ITL essay is published on the IPRA website every week. Prospective ITL essay contributors should send a short synopsis to IPRA head of editorial content Rob Gray
email
Share on Twitter
Share on Facebook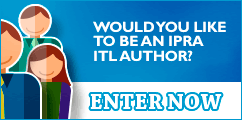 IPRAOfficial