ITL #208 The future is communications: time for PR to seize the day and a new name

6 years, 7 months ago
(Comments)
With clients increasingly seeking a joined-up approach that brings together paid, owned and earned media, there is a great opportunity to take the lead on integration. By Adam Rubins.
Times they are a changing. The agency model is shifting around us and depending on how you look at it, these are bleak times for agencies or an opportunity like never before.
The medicine for any agency staring down the barrel of a gun is simply evolution. This applies to media agency networks currently, and deservedly so, under the spotlight. But it also applies to the PR industry which arguably finds itself in the strongest position it has ever been in before. An opportunity to define the next version of communications, own it and move further towards the strategic consultative end (otherwise known as higher margins) that media agencies currently enjoy and have done for many years.
A lot has been made of how the media agency business model is "broken". From my perspective, I welcome the debate because without it we can't move forward. In all the subjectivity, what is clear is that the world is moving more toward an integrated approach.
Paid media is only one side of the coin and whilst it represents the lion's share of the marketing budget, clients are increasingly asking for a joined-up approach that brings paid, owned and earned together into one conversation and herein lies the opportunity for the PR sector.
Ownership of integration
The key question in my view is who should own integration? A great example of this has been the introduction of influencer marketing, a model that still hasn't found its feet and feels quite often like the wild west, a place where rules and regulation don't apply and land (or money) grabbing builds power in an area which hasn't yet really proved its chops.
Every type of agency is jumping on influencer marketing, be they PR, social media or paid media orientated. The reality is that influencer marketing sits across all three and that's why I love it.
The world is becoming more competitive. And as such, the demand to provide better value is increasing. The great red herring here is the increasing willingness and client demand that agencies provide better value through reduced costs, an argument to which I have never subscribed. Agencies must become more accountable. If they are more accountable, they deliver more return on investment and this eliminates the need to provide better cost solutions, only higher return solutions.
Under pressure
On the flip side, clients are under increasing pressure to show reduced spending or increased sales. The failure of the marketing industry to accurately measure its impact has led to the PR industry coming under even greater pressure.
The reality is that most measurement tools that sit in the paid media sector, be they GRP's or OTS, mean very little indeed. But they serve as an industry standard metric, something that PR and digital can't really compete with. For some reason, despite representing a much smaller share of marketing budgets, there is more of a spotlight on PR and digital to prove itself. That is why the great hope is data and this is where most agencies are focusing their attention. Build your own data set to prove your effectiveness. In an ideal world, the sector should be working together on this, not apart.
What the agency sector needs now is simply:
Neutrality is key to building trust. Agencies often think in their own interests versus their clients' interests and I have noticed this has become less acceptable. Why should I spend 70% of my budget on television advertising? Can we not achieve the same through a more cost effective digital campaign?
The key to any client/agency partnership is trust, openness and collaboration. It is essential that agencies are transparent in their costing, and that they are encouraged to have no fear in doing so. Agencies are a business, they need to make money and I have rarely had conversations where that isn't clear and accepted going into the deal negotiation.
Unfortunately, media agencies for too long have built walls around trust, transparency and neutrality.
Cyclical model
Like most things, the agency model is cyclical. We have seen before a world in which agencies have moved toward a "360 degree service offering". We then saw the world react by moving more toward a specialist model. But integrated services is not a fad, it is not a temporary measure.
It is the bedrock from which the agency model will re-build. It is what has been required all along, it has just never been given the opportunity thanks to the power of the media agency networks who claim integration. But in reality create networks that fail to do so.
The combination of neutrality and integration will re-build trust and deliver better value than ever before and in my view cannot be owned by a paid mindset. This is the opportunity for PR, to put Earned and Owned at the heart of every campaign and then to neutrally consider the impact of paid amplification.
So, what is holding the PR industry back? Some may say risk taking. Some may say the capability to evolve. But the reality is we are seeing great gains in the world of PR. Some remain more traditional, others are challenging the fabric of tradition. But the timing has never been better for this industry to rise up and stake its claim.

The opportunity is to own marketing and communications. PR and social media are in my view dirty words. They are limiting. They conjure up times of old, they unfortunately deliver negative connotations in the same way "media agencies" will in the future. This is the time for a re-branding exercise and who is better at that than those blessed with PR expertise. The future is Communications.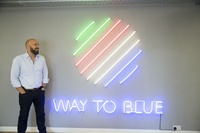 The Author
Adam Rubins is a commercial and experienced marketing and communications professional inspired by change and positive disruption. Learning his trade in international marketing at the Walt Disney Company, Adam joined global communications agency Way To Blue in 2006, where he operates as CEO. Adam has over 20 years' experience working in both entertainment and consumer and has worked across paid media, digital, creative, research, PR and sales & distribution teams. Having worked across Paid, Owned and Earned, it has been his life goal to form a truly integrated marketing agency on a global scale.
mail the author
visit the author's website
Forward, Post, Comment | #IpraITL
We are keen for our
IPRA Thought Leadership essays
to stimulate debate. With that objective in mind,
we encourage readers to participate in and facilitate discussion.
Please forward essay links to your industry contacts, post them to blogs, websites and social networking sites and above all give us your feedback via forums such as IPRA's LinkedIn group. A new ITL essay is published on the IPRA website every week. Prospective ITL essay contributors should send a short synopsis to IPRA head of editorial content Rob Gray
email
Share on Twitter
Share on Facebook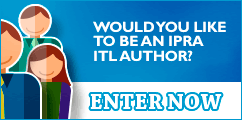 IPRAOfficial