Putting Creative Businesses on the International Map

13 years, 3 months ago
(Comments)
Amsterdam-based Kerrie Finch specialises in PR for international creative companies. Here she explains what it takes to help such businesses stand out from the crowd.
I have worked as a PR consultant in many guises over the years, from a press office assistant at a regional theatre company in Manchester, to the PR director of an international ad agency. In between I have worked in consumertech before it was sexy, and in art & entertainment when it was. Now? As the company director of my own communications consultancy, FinchFactor, based in Amsterdam, I focus on a small but perfectly formed niche – international creative companies.

Amsterdam is a hotbed of digital bureaus, ad agencies, design companies, architects, branding consultancies and designers. Year on year more companies from around the world are attracted to set up shop here due to a heady combination of helpful tax breaks, a cultural heritage of great Dutch design, art and architecture, a rich source of local talent, and easy access to the rest of Europe. Let us not forget that Amsterdam is also a true cultural melting pot where one company of 130 people can be created from as many as 25 nationalities.

Like any sector, there are issues, trends, challenges and celebrations specific to creative companies, especially if your focus is European/International rather than a single local market. Whether it is the European launch of a North American ad agency, the re-positioning of a Dutch interior designer towards a worldwide market, networking for a French-American pitch consultancy consortium, the re-brand of a Swedish digital bureau, or consolidation of a UK brand design network, companies are looking to stand out head and shoulders above the competition in a fiercely competitive creative sector.

Nature of briefs

Generally speaking, I am approached by companies for one of three main reasons: to launch a new company or European office; to re-position a company which has gone off the boil, or is embarking on a new focus; and to help consolidate a reputation, perhaps after down-sizing. Either way, as far as I am concerned, it is all about international reputation management and client acquisition. Everything we do must lead ultimately to this. If a company is not using PR consultancy – in its broadest, most eclectic, sense – to support business development, then it is just so much PR puffery. Which is a waste of time, energy – and money.

When working strategically with a creative company, concerns such as staff retention, local versus international perspectives, and the media landscape, whilst not exclusively pertinent to this industry, do raise their head time and again.

From staff to ambassadors

Like other companies, creative agencies don't win business – their people do. Therefore, attracting the right team is imperative. Too often, though, instead of investing in people, the industry relies heavily on freelancers. By the very nature of their short-term contracts, freelancers aren't there to learn the company song, or get involved in the politics. When cheap labour is inexperienced labour and your eye is on the bottom line, best practise can fly out the window.

In this way, agencies are in danger of sabotaging their own reputation – and reputation is everything. The quickest, strongest way to build it is word of mouth. And break it too.

Your people are your ambassadors. In an incestuous pool where staff turnover is high, attracting the right people – and enabling them to become advocates – is essential.

Fishing in the media pond

The creative industry in Amsterdam rests upon a lily pad in a huge sea of European competition. It can often take a PR consultancy more chutzpah to stand out from the crowd – a harder fight, a louder shout, a better pitch. Why? Because of the way the news media works.

The UK, Germany, the USA, these are countries with a well-established media industry which is recognised in and outside of the local country. Such countries influence the media landscape – especially that of the ad/design/branding news – because they play on both local and worldwide lily pads. Whilst the Netherlands has a healthy local news industry, it has no relevance to, or particular influence on, other countries. Dutch media, for the most part, appeals to no one but those within the Netherlands. To benefit your client, a PR consultancy needs to be extra-good at getting attention from both the pan-European and International media.

Of course, FinchFactor is not just a press release machine. Yes, a creative agency wants the industry to know about the great work they have achieved on behalf of their clients. But this creative flag-waving must have a purpose. Without a strategic approach to brand positioning, media relations activity fails to truly hit the target of strengthening creative repute, appealing to potential employees, or taking ownership of industry debate.

Local vs International

There are too many agencies who think that by saying, "we work internationally", then – ding! – with a puff of fairy-dust, it becomes so. It so doesn't. Therefore, at FinchFactor, we spend time discussing the local vs international question.

For a company to successfully work internationally, they must consider employing people beyond the national border. Sounds obvious? Then you would be surprised how many companies do not think so. Far too many see 'international' as little more than a word in the credentials presentation. Consequently, these companies will never truly get under the skin of a global brand if every single person (except maybe one) is Spanish. Or Dutch. Or English.

A cultural melting pot brings its own challenges to any agency, but, great gods, it certainly informs the work. Because teams comprising multiple nationalities allow for the work to truly cross borders.

Now, don't even get me started on creatives' egos.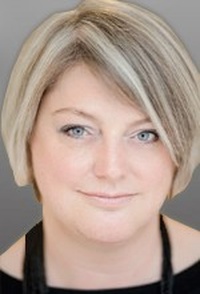 Forward, Post, Comment | #IpraITL
We are keen for our
IPRA Thought Leadership essays
to stimulate debate. With that objective in mind,
we encourage readers to participate in and facilitate discussion.
Please forward essay links to your industry contacts, post them to blogs, websites and social networking sites and above all give us your feedback via forums such as IPRA's LinkedIn group. A new ITL essay is published on the IPRA website every week. Prospective ITL essay contributors should send a short synopsis to IPRA head of editorial content Rob Gray
email
Share on Twitter
Share on Facebook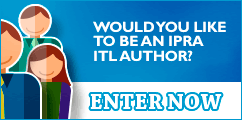 IPRAOfficial