All in The Family

12 years, 6 months ago
(Comments)
Optimizing collaboration between complementary clients on an agency roster can create mutually beneficial synergies and make events much more compelling. By Sarah Robarts.
Collaborating with various types of clients and involving your agency's clients in one singular event or project has become a growing trend in Public Relations. There are many strategic benefits that will not only add to the quality of the event, but also help to gain recognition for other participating clients within the agency.

Collaborating allows more opportunities for pitching, because the greater the variety of clients, the more diverse the appeal. A great example of this growing trend is the recent Grayson's Gift Fundraiser. We brainstormed on ways to successfully incorporate Ballantines PR's other clients into this one event, which would have many power players and important press opportunities for introducing clients. The team found a way to successfully utilize clients ranging from technology to beauty to health, all in attendance, giving us a newsworthy opportunity to pitch the client and the event to specific press, celebrities, and business entrepreneurs.

Ballantines PR (BPR) became involved with the Grayson's Gift fundraiser when Cliff Katab, the president of Performance Team, a BPR client, approached us about hosting a fundraiser event to raise money for the Grayson's Gift foundation. The foundation is dedicated to raising money for the brain cancer research department at the Children's Hospital of Los Angeles, where Katab's son Grayson was treated.

The Grayson's Gift fundraiser would focus on raising money through ticket sales, silent auction, VIP and celebrity attendance, as well as major press coverage. In order to stay within the budget, we worked to encourage our own clients to donate to the event. These donations helped to keep the budget reasonable and to increase exposure for our clients.

Suitable venue

BPR has a broad range of clients, and we were able to efficiently incorporate many of them into the Grayson's Gift fundraiser. First, the event was held at Hotel Casa Del Mar in Santa Monica, one of our luxury clients. Casa Del Mar was an optimal venue because of its stunning ballroom, luxury atmosphere and overall reputation for impeccable hospitality. We at BPR have a superb relationship with the staff at the hotel, which ensured that the event planning went smoothly. In Addition, Chef Jason Bowlin, newly appointed executive chef at Catch Restaurant and Wine Bar would be responsible for the fabulous dinner, ensuring that he received press coverage.

We were able to incorporate one of our major technology clients, NeuroSky, by hosting an on-site display that event attendees could try out. In addition, NeuroSky-powered Mindflex games from Mattel were donated as table prizes to be awarded during the event. NeuroSky's technology has taken proven medical EEG (electroencephalograph) technology, and evolved it for applications in a variety of industries, including games and toys, health and wellness, education and automotive. The application of this technology with NeuroSky-powered Mindflex games is really most impressive when seen in action. By having interactive displays and demonstrations, the press, celebrities and other opinion leaders in attendance were able to experience Mindflex and the results of NeuroSky technology firsthand.

David Westendorf, NeuroSky's Vice President of Marketing, says, "Many agencies profess the principle of synergy. Rarely does it occur. In contrast, Ballantines PR instinctively creates connections between complementary clients to deliver on the synergistic principle. A singular win becomes win-win-win. Moreover, their attention to detail uncovers opportunities in the fringes often overlooked by less qualified agencies."

In the bag

Gift bags are an excellent way to get multiple clients involved since it is possible to include a multitude of various products and get the bags in the hands of journalists, celebrities, and other VIPs. At the Grayson's Gift fundraiser, we were able to incorporate products from our clients eSalon and Sun Chlorella into the event gift bags. eSalon allows users to order completely customized hair coloring online based on their specific hair type, current color, desired color and other factors. We included eSalon coloring tools as well as one free order in the gift bags.

Sun Chlorella has a line of products that contain the ultimate super food, chlorella. Chlorella has a rich composition of vitamins, minerals, amino acids, nucleic acids and more chlorophyll than any other organism on earth. Sun Chlorella's ingredients work to safely sweep toxins out of the body, jumpstart energy level, aid in healthy digestion, and maintain brain health. We included samples of several Sun Chlorella product lines in the gift bags, and we introduced the Sun Chlorella marketing director to attending press.

The auction items gave us an opportunity to include our many luxury clients. Tribe, luxury four-star boutique hotel in Nairobi, Kenya and selected as one of the hottest new hotels in the world by Conde Nast Traveler, donated a two-night stay in the penthouse suite. Artist Ed Massey, known for his Portraits of Hope Foundation as well as the painted lifeguard towers along the west-coast, donated a painted panel from their Portraits of Hope work to the auction. Other donations included Bishops Lodge Ranch Resort and Spa and Virgin.

Leveraging press attendance

We took advantage of the fantastic press that attended the event by inviting our other clients such as Adayara BudAea Rivera who is a Sound Healing Expert, and the eSalon team, as well as other potential clients. We introduced them to the appropriate journalists to help raise awareness of each brand.

"It has been of great benefit to the state of New Mexico to have BPR represent us and we appreciate their professionalism, press outreach and ability to network amongst their clients. For example between Virgin and the state of New Mexico. Many thanks to Ballantines PR," says New Mexico Governor Bill Richardson.

Orchestrating collaborations between multiple clients is a growing trend because they are an efficient way of maximizing PR efforts. They allow for greater long-term promotion and recognition through product introduction as well as by building good relationships between media and the brand. Incorporating our wide range of clients from entertainment, lifestyle, health, beauty, technology, travel and hospitality, art, and more, allowed for a highly successful creative concept that translated into online, print and broadcast coverage.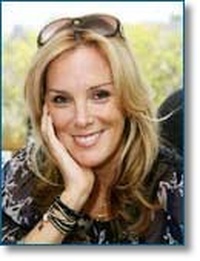 Forward, Post, Comment | #IpraITL
We are keen for our
IPRA Thought Leadership essays
to stimulate debate. With that objective in mind,
we encourage readers to participate in and facilitate discussion.
Please forward essay links to your industry contacts, post them to blogs, websites and social networking sites and above all give us your feedback via forums such as IPRA's LinkedIn group. A new ITL essay is published on the IPRA website every week. Prospective ITL essay contributors should send a short synopsis to IPRA head of editorial content Rob Gray
email
Share on Twitter
Share on Facebook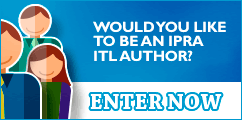 IPRAOfficial