ITL #158 The client is not always right: agencies must tell it like it is

7 years, 7 months ago
(Comments)
It's easy to see why some agencies fall into the trap of trying to please clients at all costs. But if communications counsel is to be worthwhile, it must be built on honesty. By Colette Ballou.
Every once in a while, I still have the dream. Except it isn't a dream – it's my sub-conscious replaying a scenario from my past, perhaps hoping that it will turn out differently. It never does.
I'm back in New York City, an account executive at a well-known agency. I have been summoned to my boss' cubicle for a very public dressing down, because one of our clients complained that I was bragging about my media contacts.
It's not something I'd do on purpose, and is certainly subjective – one person's storytelling can be another person's definition of showing off but it may be exactly what the client felt, so let's allow that this is what the client experienced.
First, why on earth were my superiors rebuking me for this without asking me what happened from my point of view? Without trying to help me learn a lesson?
Second, why was it assumed that the client was telling the truth? Or was uncontestably always just plain right?
Intolerable behaviour
This was not the first time. In my agency experiences, this happened often – to me and my colleagues. And with every time that my superiors assumed that the client was dead right, or worse still, did not defend staffers "because the client was paying the bills," I swore that if I ever had my own firm, I would not tolerate this behaviour.
With every humiliation experienced or witnessed, I thought: no one should ever be made to feel like this.
I felt there had to be a better way than what for me was a culture of fear. This was my first inspiration for becoming an entrepreneur, for building my own agency.
In a recent meeting with our management team, we discussed why many PR agencies have a problem with a culture of distrust due to a slavish loyalty to 'please-the-client-at-all-costs,' and this led to another topic we've long been baffled by: why PR agencies do not take the time to truly counsel clients, to do the hard job of telling them when their premises are wrong.
These two things seem related, once we looked at them together.
Basic principles
Ballou PR has simple management principles: hire great people, give them responsibility, and get out of their way. Show trust in word and deed, show that you have faith that the team is not trying to destroy the company (it is remarkable how many managers manage like this). Stop double-guessing colleagues, do not demean them – and there is no reason to humiliate, to belittle.
These are of course easy words to write, but do we follow them up with our actions? The beauty of owning my own company is I set the tone. If a client behaves disrespectfully to the team, my managers know I will not tolerate it. If we have to part company with a client, so be it. That's not to say we're afraid of robust debate; that's what we're here to provide. But respect is the key word here, on all levels.
As for the related issue, the 'please-the-client-at-all-costs' attitude of many agencies: we've concluded that they must believe that this is the way to protect their client relationships. But frankly, it's the fastest way to destroy them, and to create high staff turnover … and to develop a terrible corporate reputation.
The fact is, clients are not always right, and it's our job to tell them when they are wrong. Many agencies simply say "yes" to client assignments they know won't work, agree to goals that have nothing to do with the remit, rather than doing the hard work: telling clients what will and will not work, guiding them to fix issues so that when they communicate they are ready for the harsh spotlight of public opinion.
Telling it like it is
It's difficult to tell the truth to powerful people. No one wants to hear that their idea won't work, or that they are not ready to launch yet because that haven't got their product/market fit. But that's what we are supposed to do.
We are also in charge of making sure that we do what's best for our client. That means the company that pays the invoice, not necessarily our client contact. Situations like this come up all the time. For example, the executive who demands profiles highlighting himself or herself, to further their professional career, instead of focusing on the company.
We find that reprehensible. Our job, our responsibility, is to be counselors to our clients. And we've found that the best way to do so is to thoroughly understand our clients' businesses, but also where the company needs to go, their business concerns. We talk to them about their business challenges, probe a bit, and even second-guess them, because then we can counsel them on their PR or marketing challenges.
There's been so much discussion recently about the 'sick' workplace – and we want to make sure Ballou PR is never subject to that. As a result of our discussions, we've started drafting our behaviour values to help guide us.
I'll be reporting on what they are, how we came to them and how we are implementing them in a future essay.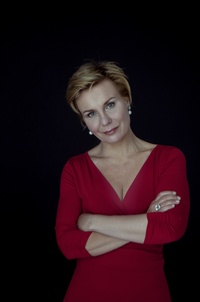 The Author
Colette is the founder of Ballou PR, a European communications and strategy agency that works with high-growth technology and technology-enabled companies, as well as technology investors. Ballou PR has three wholly-owned offices in Berlin, Paris and London, and the Ballou PR team has had a string of well-documented client success stories including the exit of Musiwave for $100M+, the successful entry of Facebook and Pinterest in France, and has worked with WhatsApp, Box, Waze, Expedia and AOL. Colette is also an active angel investor in technology.
mail the author
visit the author's website
Forward, Post, Comment | #IpraITL
We are keen for our
IPRA Thought Leadership essays
to stimulate debate. With that objective in mind,
we encourage readers to participate in and facilitate discussion.
Please forward essay links to your industry contacts, post them to blogs, websites and social networking sites and above all give us your feedback via forums such as IPRA's LinkedIn group. A new ITL essay is published on the IPRA website every week. Prospective ITL essay contributors should send a short synopsis to IPRA head of editorial content Rob Gray
email
Share on Twitter
Share on Facebook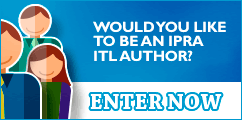 IPRAOfficial