ITL #203 Employee engagement: talent retention in the era of the experiential generation

6 years, 10 months ago
(Comments)
The conventional approach to employee engagement must be turned on its head if employers in the communications business are to get the most out of millennials. By Kavita Rao.
A few days ago, a young associate came to me saying she wanted to transfer to another role in the organisation. It wasn't a very unusual request except that she had joined barely a month ago, after we had interviewed several candidates for the role for almost three months. On further discussion it came out that while joining she seemed happy enough with the profile, but when she made friends in the organisation and saw some of them going for interesting client events and experiences, she felt her own role was limiting.
This incident is just one of many such instances where within a few months or even days, employees want new experiences. In this particular instance, the conversation was limited to choices within the organisation, but there have been others where employees have sought different experiences or they would leave.
This is not just something we face as an organisation, but as an industry, and I dare say, as a society—generation of high achievers but low committers. If we want to engage with this generation as talent in our organisations, we need to first understand them and then create engagement strategies that work for them.
In the communications industry—in fact, in Indian businesses overall—millennials are the largest group of employees, followed by the Gen X (32-47 years), then the Baby Boomers and finally the veterans. In our industry, there are very few veterans and Baby Boomers. The largest population is of the millennials, followed by Gen X. As the primary segment among employees, millennials need a focused strategy and approach. And for that, we need to delve deeper into what makes them tick.
Renter, not owners
A recent study calls the millennials a 'generation of renters'—they prefer to rent things instead of owning them. This extends from possessions to relationships—personal and professional.
The evidence is there in the drop in people wanting to buy properties and rise in them wanting to rent. Similarly, with the profusion of options such as Uber and Ola, more people want to use them instead of buying cars. This behaviour stems from wanting convenience, yes, but also from not wanting to be responsible for anything just yet and being engaged with it only for a defined period of time. And this is as true about their place of work as about taxi rides.
The fact is that the millennials, by various assessments, are said to be spontaneous, selfish, reflexive, impatient and multi-faceted. They have been sheltered and protected by their parents and by some estimations have a strong sense of entitlement. Typically, they don't respond well to structure. However, they also have the very DNA that we need for innovation, for creativity, for disruption—and these are key inputs needed to build a high-performance workplace.
Lasting experiences over linear growth
What captivates this generation? Very clearly, what they are looking for the most is an experience that adds value to their life. When we talk about employee value proposition, our set approach has been to give them a clear job description and a growth path, compensate them fairly, make it a fun place to work and give them the benefits of learning and development opportunities. And so far this has worked. Even until five years ago, an office that had a play area or a lounge with a television, or one that gave people a day off on their birthday was considered a great place to work. Today, none of that matters.
First, the standard parameters of growth don't apply anymore, because they are looking at enriching experiences versus linear growth: "I can be a PR person but I also want to be able to make a film and be a social expert and create visual graphics."
They want the experience of a lifetime in a day. They are truly an experiential generation. They don't want the restriction of time or repetitiveness of work. They don't want the structure of growth in a particular pattern. What they do want is the freedom to be able to grow in different patterns. And growth can come from position, money, or different experiences.
Second, work is not their whole life and therefore these fun distractions are not enough. They want to come and go as they please and deliver to their highest productivity levels. Work is just one aspect of life. They want time to create music, be part of a theatre group, travel every weekend (which they can afford), paint, be part of different interest groups and more.
New rules for the new game
At this point of time, in order to be a high performing integrated communications firm requires very different skill sets from the line management as well as the organisation. And yet, often neither of them understand that and feel that this generation is transactional, they do not have the discipline. And therefore many organisations make the mistake of clamping down further and being even more rigid in the way they interact with them—discipline about timings, less flexibility around what they can or can't do.
Where is the dichotomy? Well, the cold, hard truth is that the clients are still measuring the agency on the traditional parameters of success, with just some more exposure into the more 'modern' tools of communication. This leaves the agency to consider how to retain and grow talent at a time when talent is looking for experiences and the clients are looking for certain check-marks to be filled.
Making the ordinary extraordinary
As an integrated communications firm, we knew that the only way for us to succeed was if we pushed the boundaries of what it meant to engage with talent. So we decided to turn the whole approach on its head. Instead of using the usual drivers of employee stickiness, we looked at what experiences a person comes with and can share and connecting them with others who have expressed the desire to get those experiences.
In the learning and development parlance, we have moved from being 'trainers' to becoming 'facilitators'. So we give our people exposure to various opportunities, fast track growth in any area, regional (Asia Pacific) experience through exchange programmes, internal job postings to help people move from one geography to another, one practice to another, one expertise area into another, from client servicing into infrastructure—all while they are going through their other life experiences.
We give them the experience to see where the world is going next by giving them the opportunity to be part of industry events and associations. We also structure our training programmes around experiential learning. From creative workshops to leadership development that goes beyond 'skills', to focusing on the overall wellbeing of the person—emotional, physical, mental, the thrust of learning and development endeavours is to give them experiences that add value to their life and not just their work.
In a nutshell, as organisations, we need to give them room to operate and be prepared that they are not there at the workplace because of any relationships with the organisation or its people. If relationships do develop, they will be taken off the workplace to be nurtured irrespective of whether they will continue to work together or not. They are looking at work as just one more aspect of their life where they have extraordinary experiences—meeting international achievers, interacting with sports and entertainment stars, learning about a new sport, being part of a huge event, launching a coveted product, and more.

What we need to do is give them an arena and let them perform!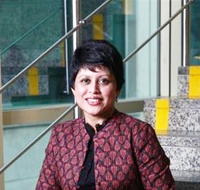 Forward, Post, Comment | #IpraITL
We are keen for our
IPRA Thought Leadership essays
to stimulate debate. With that objective in mind,
we encourage readers to participate in and facilitate discussion.
Please forward essay links to your industry contacts, post them to blogs, websites and social networking sites and above all give us your feedback via forums such as IPRA's LinkedIn group. A new ITL essay is published on the IPRA website every week. Prospective ITL essay contributors should send a short synopsis to IPRA head of editorial content Rob Gray
email
Share on Twitter
Share on Facebook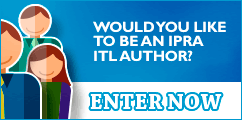 IPRAOfficial