ITL #386   Digital PR: reaching a broader audience in Nigeria

3 years, 3 months ago
(Comments)
Traditional agency models are being adapted to embrace the strong growth of digital. By Tokunboh George-Taylor.
"Anything that can go digital will go digital," Benny Landa, Entrepreneur and Inventor 1993
The PR industry in the Nigerian market has grown in the past few years as companies begin to understand the value it provides for their businesses. As expected, PR professionals and associations have started to rebrand themselves and are embracing savvy and key digital PR strategies to attain a much broader audience that cannot be reached through traditional offline measures.
The landscape in Nigeria remains an interesting one, but as PR professionals we now have a responsibility to familiarize ourselves with how to stay ahead of the curve in this digitally obsessed world. The time has come to adapt to the new normal and disrupt existing traditional PR agency models to embrace more digital PR.
Analysis of the past few months shows an acceleration of digital trends. Tools like video calls and conferencing, once a unique experience but now the new normal, have risen to become the key means of communication.
Until recently, it was only possible to make group WhatsApp video calls with four people. However, a recent update expanded this limit to eight people at the same time and it's also well on its way to introducing a 50-person video call. Previously, live streaming was a nice to have. But with the new normal it has become the safest way to have events.
According to a report by Verge, Zoom consumption has gone up from 10m per day in December 2019 to 300m per day today. We all now operate our lives through a screen which of course will influence consumers, as well as online behaviour.
Heavy reliance on traditional print and broadcast platforms for companies to tell their stories is no longer the norm. Global and local companies are stepping up their digital activities in Nigeria. Good examples drawn from our client roster are Visa and Eat'N'Go, the Nigerian master franchisee of Domino's Pizza, Cold Stone Creamery and Pinkberry gourmet frozen yogurt.
Young population
Nigeria remains the most populous country in Africa and the seventh most populous nation in the world, with more than 90 million of its population under the age of 18. It has a high and increasing internet penetration rate and fast-growing number of mobile device users. Statistics indicate a rise in the influx of digital migrants and natives in the digital eco-system.
For PR professionals to adapt to the new digital revolution in Nigeria, there is the need to be innovative; think of new and modern solutions quickly; and harness digital technologies in improving our services. We also need to familiarize ourselves and engage more with top trends influencing the PR industry including digital storytelling, social media listening, blog data, behavioural research, and influencer engagement.
Today's consumers have more choices than ever before and brands that can connect with them in a meaningful way are more likely to succeed; in other words, we need to be clever storytellers. Whether it's some creative content that generates clicks and shares, or a piece of compelling content that answers people's questions, story-focused content is a must: get into the emotions of consumers.
Influencer marketing
Young people have become the driving force of many social and economic events, and the outcome of most campaigns is dependent, to a large extent, on engagement with this segment. Influencer marketing has therefore become a key tactic in any communication plan. Working with this set of aspirational audiences helps brands/companies deliver their messages more effectively and engage easily with their audiences because influencers exist to influence anyway, right?
The new normal has shown us that the impossible can be achieved. During the lockdown, we had to make changes to our lifestyles and business patterns. The worldwide lockdown and movement restrictions forced people to spend most of their time engaging in indoor and online activities. This opened up a window of opportunity for digitally-enabled businesses and it is clear that digital tools and innovation will revolutionize the way and manner we all do business.
Let me give you some context. The city of Lagos, commercial hub of Nigeria has a population of over 22 million people and counting. According to a CNN report, more than eight million people, moving in five million vehicles cram into a tiny network of just 9,100 roads every day. This is why Lagosians spend an average of 30 hours in traffic each week -- or 1,560 hours annually -- while drivers in Los Angeles and Moscow traffic spent only 128 and 210 hours respectively in all of 2018.
Journalists in Lagos are not exempt, spending an average of four hours' travel time to attend an event that may last an hour. One can only imagine what this does to their productivity and mental wellbeing.
Virtual punctuality
With the digital revolution, press events and press conferences can now be held virtually. Virtual press conferences still deliver the same results as physical ones except we start on time as the excuse of traffic is eliminated. Virtual events also provide cost savings especially regarding companies and executives in different states or countries.
Through change and innovation, PR professionals need to be creative and find the best solutions for their clients. The question now becomes; how can we persuade our clients to evolve communications patterns in this new, very digital world?
Although it can be difficult to convince some clients that have the traditional PR mindset to follow this path, there is no doubt that most brands or businesses would like to sustain their stories in the media. As much as traditional PR is good for product or company announcements, we can begin to ask the question, 'what happens after the announcement?' With a digital PR strategy, we can further drive the conversation to reach a wider audience and ultimately increase brand visibility and generate leads.
Results are important to every brand/business. Our clients want to know the impact their PR approach has had and with digital evolution, the results have become more valuable. Technology allows us to monitor and track consumer behaviour in real time and make use of performance analytics to gain insights into how well a strategy has worked.
In a nutshell, we are excited about this new digital world and we envisage it will continue to change the public relations industry. It is fast becoming the fundamental element to the success of anyPR approach.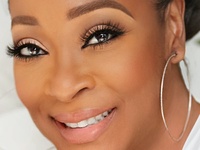 Forward, Post, Comment | #IpraITL
We are keen for our
IPRA Thought Leadership essays
to stimulate debate. With that objective in mind,
we encourage readers to participate in and facilitate discussion.
Please forward essay links to your industry contacts, post them to blogs, websites and social networking sites and above all give us your feedback via forums such as IPRA's LinkedIn group. A new ITL essay is published on the IPRA website every week. Prospective ITL essay contributors should send a short synopsis to IPRA head of editorial content Rob Gray
email
Share on Twitter
Share on Facebook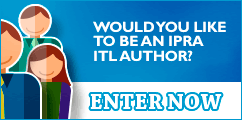 IPRAOfficial