ITL #387  - The decade of do: brand marketing's new era

3 years ago
(Comments)
The covid-19 crisis reinforces the view that brands and organisations must play an active role in solving the world's problems. By Richard Brett.
For the past two years, myself and two colleagues have been writing a book called The Decade of Do. It's about how marketing is entering a new era of 'doing' instead of 'telling'.

This change is happening because the social media and digital revolution has given everyone a voice. As a result, there is a cacophony of noise where it feels like everyone is talking louder and faster.
Companies, governments and the people who lead them are under increasing scrutiny. There is forced transparency and it's becoming increasingly difficult to separate fact from fiction.

Fake news around covid-19
These themes have become more pointed in the past few months as "fake news" has swirled around covid-19. Governments and business have found themselves under the spotlight on how they react and how they behave. In addition to growing concerns about the existential threats of climate change, the undermining of democracy, and rising levels of intolerance and inequality, we've suddenly been presented with a global healthcare and economic emergency.

It's been fascinating to see how the world has reacted so differently to the covid-19 crisis compared to the Global Financial Crisis. In 2008, the governments focused primarily on bailing out the banks with small businesses and consumers bearing the brunt of economic recession.
This time around, we've seen governments around the world paying the wages of impacted workers and supporting small businesses with cash payments.


'Pivot' is the word of the moment
We are also seeing a rapid and sizeable response from the business community, with pivot quickly becoming the word-du-jour as the scale of the issue became apparent. Big-name fashion labels including Gucci, Prada and Yves Saint Laurent started using production facilities to make masks. High-street retailers Zara and H&M focused their supply chains on making protective equipment for healthcare workers. Luxury brand stable LVMH – which owns Dior, Fendi, Givenchy and Louis Vuitton – converted three of its perfume factories into the manufacture of hand sanitiser.


Car makers around the world – including Fiat, Ford, General Motors, Nissan and Tesla – shifted the focus of manufacturing plants to face masks and ventilators.
Companies from across industries offered considerable financial support and a range of measures designed to help customers and employees including waived cancellation fees, mortgage holidays, free medical tests, and unlimited sick leave.
We have also seen many organisations work hard to foster connections and support people who are isolated or out of work, including Miller Lite's Virtual Tip Jar or Popeye's Love That Chicken jingle (working with out of work musicians to re-record their iconic jingle). Brands and organisations such as JC Decaux or Dove have also created work that has thanked frontline and healthcare workers.

A long look at our book
The current crisis made us look hard and long at the sentiment of this book. Would the 2020s still be The Decade Of Do?
Despite levels of uncertainty not seen since the end of the Second World War, we see very promising signs in the pandemic response as governments have clearly learned from the Global Financial crisis.


It's been an incredible response to an unimaginable situation. And despite the panic buying that saw toilet rolls and many other basics disappearing from supermarket shelves for weeks on end, the many acts of kindness happening around the world have given us renewed faith in humanity. The Decade Of Do is starting out from a much tougher position than anybody would have believed a few months ago, but there are plenty of reasons to be excited about what we can do together.
Actions speak louder than words in The Decade of Do. The current crisis has only reinforced our view that this is a time when people, brands and organisations are taking on the world's problems and trying to solve them, together. This book looks at why this is happening, the pioneers who are driving it forward and what this means for the rest of us.
The Decade of Do, written by Richard Brett, Brian Corrigan and Bridget Jung and published by opr, is available as an audiobook or eBook via Apple, Google Play, Kindle, Nook, Kobo, Scribd and Playster.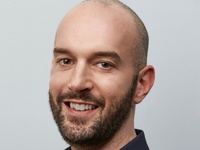 The Author
Richard Brett has over 25 years' experience of marketing communications, brand strategy and communications agency leadership. He is currently CEO for Ogilvy PR Australia, working across all the Ogilvy PR businesses to deliver stand out, effective campaigns for clients such as eBay, Netflix, Ford, Microsoft, Atlassian and KFC.
mail the author
visit the author's website
Forward, Post, Comment | #IpraITL
We are keen for our
IPRA Thought Leadership essays
to stimulate debate. With that objective in mind,
we encourage readers to participate in and facilitate discussion.
Please forward essay links to your industry contacts, post them to blogs, websites and social networking sites and above all give us your feedback via forums such as IPRA's LinkedIn group. A new ITL essay is published on the IPRA website every week. Prospective ITL essay contributors should send a short synopsis to IPRA head of editorial content Rob Gray
email
Share on Twitter
Share on Facebook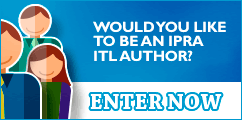 IPRAOfficial