ITL #388 - Edge is in: driving the point home

3 years ago
(Comments)
An edgy communications strategy can be effective at capturing attention. But there are risks to consider. By Tuhina Pandey.
How dare you? Remember Greta Thunberg's face delivering a speech at the United Nations Climate Action summit? The moment is etched in our collective memory...a 16-year-old dominated global headlines.
Corporate honchos responded quickly. Global debates broke out. Not all loved her but she had their attention. She had set the global agenda on climate.
That's not a soundbite any communicator would recommend to their stakeholders in the normal course. But you can't argue the impact it made either. Greta is not alone, there seems to be a larger trend to tap into an edgy communication template to drive the point home.
Cutting the clutter in the age of rage
With raging news cycles and billions of social posts on a daily basis, the challenge brands are facing is: how to cut through the clutter? The world population is pushing the eight billion mark. Consider digital population for a moment, the data speaks for itself; some recent studies have reported more than half of the world's population is on social media multi-networking with an average eight social presences across different platforms. That's roughly a 32 billion digital population staring at multiple screens.
In this digital age, one of the winning strategies to cut the clutter is to be edgy and lean into a provocative narrative that catches the relevant eyeballs.
Millennials, after all, are dominating the global workforce and as consumers often drive brand behaviours as well. They are hyper-opiniated and bored sitting on the fence. They are out there expressing their opinions in real time and have social followership which in a traditional format would have taken them years to earn.
Add to that the rise of the Gig economy, where brand loyalties are a free float. We see that clusters and segments around purpose, community, social justice and hyper-personalised niche segments are taking root. These developments add to the challenge at hand for brands and response is only getting shriller.
My edgy is not your edgy
Brands including individuals have interpreted Edgy in different ways, not everyone's template is the same. In the wake of the covid-19 pandemic, as a way to promote social distancing, many global and regional brands have disrupted their own logos – an area which has traditionally been a sacred zone.
What's particularly striking is it has now become a trend. Nothing is cast in stone.
Many Global CEOs have taken an important societal cause and lent their voice to it; some have scathing views on policy and polity of the time.
Ambush marketing is not an advertiser's domain anymore, individuals and leaders are at it and ever-so increasingly. The politically correct is not so much in vogue, even in the cautious corporate sector. Leaders or social commentators who want to climb the popularity ladder constantly resort to controversial statements, whether it's about a public figure or public issue, to fast track their public persona.
Risks of being edgy
While there is a growing trend where proactive and controversial narratives are grabbing headlines and popping frequently in our social feeds, it's also important to put it in perspective. In a digitally connected world, duplication may give you a sense of greater magnitude of visibility than the real impact: 100 may seem like a 1000, even more. Algorithm-led social feeds can trap you in an echo chamber where your eyeballs are in constant circulation and similar opinions play out in an isolated loop.
My observation is the edgy communication strategy, when seen in an overall normalised context, is still an exception for most rather than a rule. While it's certainly debated as a calculated risk, the perception among many practitioners is that it's a high risk path to take.
The fact remains, if you make your audience too uncomfortable with your hyperbole, you will end up alienating and finally losing them. It's a judgement call.
Brand's reputation playbook
Be edgy by all means but you need satisfactory answers as to why and how far to go. Here are the five rules for a brand's reputation playbook when you are stress-testing an edgy communication strategy:
Don't be a rebel without a cause:
Know the purpose well and understand the brand values clearly. It's not about how cool your campaign is – it's all about the audience and the intersection of their values and purpose with your brand.
Don't lose sight of the outcome:
Ask yourself, why? So what? As many times as you must, until the fundamental argument holds and qualifies as a silver bullet. An edgy campaign can garner attention and be a chart buster with all your metrics going through the roof. But then, there is always a chance that despite being popular it may not move the audience to act upon the objective you set out in the first place.
Don't take your audience for granted:
Make it worth their time. Respecting the stakeholders and audience is key. They are extremely empowered and have multiple choices at any given point in time, it's easy to switch brands with just a click. Clearly, audiences today are far less forgiving if they are not central to your consideration set. A single tweet from a consumer can make or break a brand reputation.
Don't plan content without context:
Be sensitive to macro socio-economic and geo-political developments around you. The audience reads a brand in the larger context and reality of the day. An industry and regional filter are not enough in a digitally flat world.
Don't fall in love with your own idea:
Invest in reception analysis of the message, test hard and roll back if you are not convinced, even if it's the launch date. If the plan is not working stick to the classical time-tested communication strategies – they still work.
But....
Don't stop experimenting. After all, what's life without a sense of humour and sometimes a tad darker than usual. Human senses respond to heightened sensory stimulations and edgy communication works like magic when done right.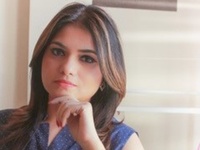 Forward, Post, Comment | #IpraITL
We are keen for our
IPRA Thought Leadership essays
to stimulate debate. With that objective in mind,
we encourage readers to participate in and facilitate discussion.
Please forward essay links to your industry contacts, post them to blogs, websites and social networking sites and above all give us your feedback via forums such as IPRA's LinkedIn group. A new ITL essay is published on the IPRA website every week. Prospective ITL essay contributors should send a short synopsis to IPRA head of editorial content Rob Gray
email
Share on Twitter
Share on Facebook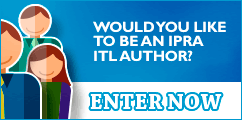 IPRAOfficial