Corporate reputation, the family way

11 years, 9 months ago
(Comments)
Research among family businesses in Italy has found that many are still not weaving corporate reputation management into their business strategy. By Andrea Cornelli.
A recent survey commissioned by the international public relations company Ketchum Pleon Italy, and conducted by the Institute for International Studies of Public Opinion ISPO, in partnership with AIDAF (Italian Association of Family Businesses) analyzed the issue of corporate reputation management by Italian medium-large family businesses.
After 100 companies were interviewed and a qualified panel of opinion leaders were involved, results outline a comprehensive framework that compared two different perspectives. On one hand, the experts insist on the great economic value of corporate reputation; on the other, companies often adopt a sheltered approach. The emerging data show, in fact, that the lack of disclosure by companies, is perceived by journalists as a lack of transparency.
Opinion leaders agree on the fact that corporate reputation is a factor of great importance for all companies. Reputation is more than a value in a broad sense, it is rather a real economic value that can generate trust among consumers, employees, shareholders and investors. In this regard, a consideration emerges from opinion leaders: the communication of corporate reputation should be based on a solid reality and go along the path of truth.
Family businesses are concerned about their reputation more on special occasions rather than as an act of political management and business strategy. It's worth underlining that, only 68% of respondents claimed to have an internal reference dedicated to corporate reputation, 37% has a dedicated budget, and less than half confirm ongoing and planned activities aimed at strengthening the company's image.
Observing from the outside, this attitude may be perceived as a lack of transparency. Although the majority recognizes that good corporate reputation can help to forge partnerships, gain the confidence of the banks, attract talent and build relationships with stakeholders, only six out of ten consider it important to communicate on this issue.
Communication initiatives of a company's reputation, as declared by the companies, are primarily focused on initiatives relating to business revenues, with a concentration on products and services communication and brand value. There is no lack of communication on initiatives targeted to the sustainability of business and to ensure the continuity of investments. Not much different are communication initiatives on which companies think to focus more on in the future: products / services and brand value are the pillars of communication in corporate reputation, but it clearly emerges that there is an increasing interest on social, environmental and economic responsibility  (1 company out of 4 consider these issues to be important).
Most virtuous
According to the research, the most virtuous companies are family groups exposed on the international markets and listed on the Stock Exchange: 60% are committed to actively managing corporate image and reputation on an ongoing basis. Italian family businesses and the largest organizations present in foreign markets, tend to manage their visibility better, not only in terms of offering products and services, but continuously adapting their offer to the highest standards, and competing on the same level with foreign competitors.
For family businesses, the topic of corporate reputation is a very important element that can help business continuity from one generation to the next. An excellent reputation is, in fact, a concrete sign of an entrepreneurial and long term vision, not merely speculative or aimed at the interest of the shareholders. The reputation, especially when the family name is the brand of the company, is constructed with concrete facts: relations with customers, territory, institutions, communities, suppliers. All elements can be found in the DNA of the best family businesses, but can be better enhanced with an increased managerial approach to measure what has been done and identify more stimulating challenges.
Even if delayed, our family businesses show strong signs of attention to reputation items: the interaction with the world of digital and social media, where false messages are punished by the community, is raising sensitivity. In the future, however, increasing consumer and financial industry awareness will require more effort. This trend is favored by the generational change, which is leading companies to have a management  that  is familiar with the web and is used to communicate in real time.
Market position
Investing in corporate reputation is a prerequisite for companies building a position, both on national and international markets. It is, in fact, a fundamental asset when it is solid and recognized, but a negative value if weak or compromised. Good communication and public relations management is an important lever for success in order to create a consistent image with all audiences. This is the message that Ketchum Pleon delivers daily to our clients and on which our method of work is based.
In Italy a real ecosystem that stimulates, controls and gives the right value to good communication at corporate reputation level, encourages the development of a shared culture and the adoption of wider best practices, is still lacking. Italian companies should look ahead, take advice from experienced professionals able to guide them in creating a structured and credible reputation.  The construction of artificial images is a choice that can backfire. What makes the difference today, becoming a real asset for the company, is a well-deserved and recognized reputation.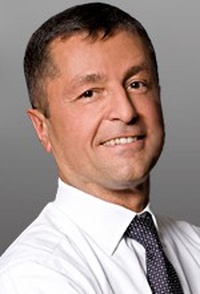 The Author
Andrea Cornelli is CEO of Ketchum Italy. Sources for this article are, "Gli Italiani e il cibo. Seminario Food GFK Eurisko", December, 2012; and "Food 2020, the consumer as a CEO", Ketchum, July 2011.
mail the author
visit the author's website
Forward, Post, Comment | #IpraITL
We are keen for our
IPRA Thought Leadership essays
to stimulate debate. With that objective in mind,
we encourage readers to participate in and facilitate discussion.
Please forward essay links to your industry contacts, post them to blogs, websites and social networking sites and above all give us your feedback via forums such as IPRA's LinkedIn group. A new ITL essay is published on the IPRA website every week. Prospective ITL essay contributors should send a short synopsis to IPRA head of editorial content Rob Gray
email
Share on Twitter
Share on Facebook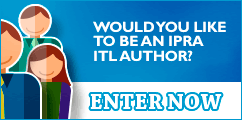 IPRAOfficial