ITL #89 How to start a movement: creating campaigns that change behaviour and influence public policy

9 years ago
(Comments)
Organisations can harness 'people power' to lead a movement for social change. By Louise Robertshaw.
"You say you want a revolution
Well, you know
We all want to change the world"
The Beatles
Mankind has an inherent need to continuously improve both ourselves and our world. Now, more than at any other time in our history, 'people power' has significant traction; with the exponential growth in digital media, grassroots campaigns can gather significant momentum in just a few clicks. Creating a social movement should be easier than ever before.
Defining a social movement
According to Paul van Seeters and Paul James, a social movement entails a few minimal conditions of 'coming together':
The formation of some kind of collective identity;
The development of a shared normative orientation;
The sharing of a concern for change of status quo;
The occurrence of moments of practical action that are at least subjectively connected together across time addressing this concern for change.
"Thus we define a social movement as a form of political association between persons who have at least a minimal sense of themselves as connected to others in common purpose and who come together across an extended period of time to effect social change in the name of that purpose."*
*James, Paul; van Seeter, Paul (2014). Globalization and Politics, Vol 2: Global Social Movements and Global Civil Society. London: Sage Publications. P. xi.
So, how can organisations harness this people power and lead a movement for social change? Here are my 10 steps to lead a social movement.
10 steps to lead a social movement
1. Know your followers
The important first step is to be absolutely clear who your audience(s) are and what action you want them to take.
At Guide Dogs we have developed detailed personas from our campaigner database, so we know the types of people most likely to take action on our behalf (based on those who have campaigned for us in the past) and what motivates them to follow and support us.
It is also important to understand who your most influential followers are – as these are the best people to encourage/recruit more followers, and that's what creates a movement.
2. Don't forget your staff and others closely involved in your organisation
Understand the power of your staff and others who are already closely involved with your organisation and can be powerful advocates on your behalf. At Guide Dogs, we built momentum for our campaigns by ensuring we engaged our 1,000 staff, 11,000 volunteers and our beneficiaries: these alone have an estimated social media reach of 6 million people.
3. Be clear about the action you want your followers to take
Be absolutely single minded about the action you want your followers to take and how this will influence decision makers.
It is important to be clear about the solution as well as the problem: it is easy to run a negative campaign but Guide Dogs prefers to run positive campaigns that highlight solutions to issues and outline what action can be taken to change the situation.
4. Know the external environment in which you are campaigning
Make sure you know what's trending on social media, what's on the news agenda, what's popular right now? Guide Dogs successfully changed the law in 2013 and again this year with its Dog Attacks campaign. Part of the success of this campaign was our use of the increasing interest in the media about dog attacks generally across the UK.
We ensured we positioned ourselves as a key organisation with something to say on the issue, and took every opportunity to ensure every time there was a report about dog attacks, we got a line in the story about the increasing problem of guide dogs being attacked by other dogs and the changes in legislation we wanted in order to address it. As a consequence, within just a few months, the media coverage to support the campaign had achieved a reach of 21 million.
5. Make it easy to take action
Guide Dogs makes sure we make it easy for our followers to take an action. With just a few clicks, a campaigner can send a personalised letter to their MP, in support of our campaign and why it is important in their local constituency area. We measure the impact and take up of our digital campaigning, ensuring we learn what works and fine tuning for next time to get the optimum response.
6. Mobilise the grassroots – make it relevant and local
We don't tell MPs and other decision makers why our campaigns are important; we make sure our campaigners do it; on a local level, making clear why it is an issue locally. MPs and other representatives have a duty to take notice of their constituents and understand how people are affected by these issues in their local area.
7. Engage in memorable and enjoyable ways
Wanting to change the world can be a serious business. But it is important to make sure you engage with people in enjoyable or memorable ways if you want to really stand out from the crowd. Guide Dogs stands out by engaging ministers with humour. Like the time we dressed in a dog suit and
delivered a talking birthday card
to the Transport Minister, to tell him about our Talking Buses campaign. The card included hundreds of messages of support from our campaigners.
By now, you should be the leader of a new movement! So:
8. Be respectful of your followers and provide encouragement
As the leader of a new movement, make sure you are open to your followers and treat them as equals in your campaign. Be understanding, responsive to questions and provide encouragement. At Guide Dogs we provide our campaigners we regular email updates about the impact they are having with the campaign actions they are taking and tell the stories about the difference this is making to people's lives through case studies (see below).
9. Remember to tell emotional stories
Don't forget to tell the human stories behind your campaign; the reason why the world needs to change and why it's important for your followers to take action on your behalf. During its Dog Attacks campaign, Guide Dogs told many emotional stories about guide dogs who had been attacked by other dogs and used these throughout all of our communications. It is appalling to see the horrific injuries that some guide dogs suffer. It is even more compelling to listen to someone who is blind, talk about the fear they suffer during such an attack and the impact it has on their lives; the loss of confidence and freedom.
And finally...
10. Be well planned
Plan meticulously for your campaign. When Guide Dogs launched its Dogs Attacks campaign, it made sure it released a hard-hitting research report in good time to reach the media just days before we held a Parliamentary reception on the topic. At the same time, we launched an online action with our campaigners, to ask them to invite their MPs to the Parliamentary reception. The reception itself was timed to influence the response to a key Government consultation.
About Guide Dogs' Dog Attacks campaign:
By June 2012, the number of attacks on guide dogs by other dogs had reached an all-time high. Attacks are not only extremely traumatic for a guide dog, but also devastating for the owner.
At best, the blind person is housebound while their guide dog recovers and at worst, loses their beloved companion. Adding insult to injury, few culprits are brought to justice for their dangerous dogs.
The Dog Attacks campaign:
generated media coverage reaching 21 million (watch our Daybreak item);
led to 155 MPs attending our Parliamentary reception on the topic;
79% of all MPs recalled the campaign.
Ultimately, the campaign has changed the law: in 2013 the UK Government announced the compulsory micro chipping of all dogs from 2016. In March this year, the Government also introduced new laws to treat an attack by a dog on an assistance dog, as seriously as an attack on a person.
Guide Dogs is currently the top rated charity for campaigning effectiveness by UK MPs.
Author's Details
An award winning communicator and ultimate brand bore, Louise Robertshaw started her career as a journalist, working on national newspapers.
Now Head of Communications and Campaigns at Guide Dogs, she has led a rebrand of the charity, leading to it leaping from 17th to 10th in the Charity Brand Index 2013. Other recent successes include the commissioning of the TV documentary Me and My Guide Dog for ITV1 primetime and developing the public affairs campaigns strategy, leading to Guide Dogs being rated the top charity by MPs for its campaigning work.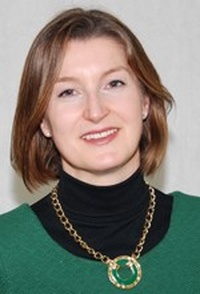 Forward, Post, Comment | #IpraITL
We are keen for our
IPRA Thought Leadership essays
to stimulate debate. With that objective in mind,
we encourage readers to participate in and facilitate discussion.
Please forward essay links to your industry contacts, post them to blogs, websites and social networking sites and above all give us your feedback via forums such as IPRA's LinkedIn group. A new ITL essay is published on the IPRA website every week. Prospective ITL essay contributors should send a short synopsis to IPRA head of editorial content Rob Gray
email
Share on Twitter
Share on Facebook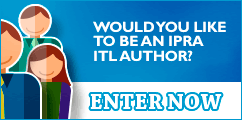 IPRAOfficial