Search for a Crisis Solution

16 years, 1 month ago
(Comments)
Using 'paid search' as part of the crisis management armoury can help reduce reputational damage when bad news emerges, argues Nigel Muir.
Could it be that PR companies are missing a trick in their approach to search marketing for their clients? To date, most have focused their attention on how news releases can help natural rankings in Search Engine Optimisation (SEO) by getting content on the web.

Others are devoting their efforts to creating corporate blogs and podcasts or dealing with Web 2.0 websites, like MySpace. However, not many are looking at the important issues of reputation and crisis management and recognising the potentially huge contribution that paid search or PPC can have in this area.

As search is now the number one place people turn in response to a news story or issue and is the most consumed media in the workplace, it has to take priority in a discipline that looks to influence consumer and business choice, like PR. It is no longer enough simply to write and issue a press release or a statement on a corporate website as people are not likely to find it unless it is actively promoted through search.

PPC (pay-per-click) or paid search is advertising that is delivered through the search engines. The ads are displayed, often as "sponsored links" either at the top of the search engine listings, or in a column on the right hand side. Advertisers bid on a selection of relevant search terms for their business, and when a user makes a search query that matches these search terms, an ad (consisting of 2-3 lines of text) is displayed. The advertisers only pay when a user clicks on the ad and is delivered to its website, hence the term pay-per-click.

Bad News Travels Fast

American investor, businessman and philanthropist, Warren Buffett said, "It takes 20 years to build a reputation and five minutes to ruin it. If you think about that, you'll do things differently." With consumers and business users increasingly turning to search engines as their first point of information, it becomes even more critical for companies to dominate the top search rankings for searches relevant to their business.

Information, news, rumour and gossip travel quickly across the internet and businesses must be ready to act quickly when conversations about their brand and its values move online. If the conversation is a negative and damaging one to a brand then it is critical that the company confronts the issue, takes the initiative and ensures that it gets its own positive message dealing with the issue to the top of the search listings.

This is where PPC plays a vital role. Unlike natural search results, which are difficult to control in terms of message and timing, PPC is more or less instant. A company can bid on search terms related to itself or an issue – "Bernard Matthews" or "avian flu" for example – to ensure its listing is in one of the top positions delivering a positive or action-oriented message, and that it links to a relevant website page or microsite that deals with the issue from the company's perspective.

The alternative, when bad news breaks, is for the top search listings to be dominated by negative news, blogs and chat room content.

Taking Positive Steps

There are two ways that PR companies can look to enhance their clients' reputation through search. Firstly, they can buy the appropriate keywords for each of their clients via PPC and then deliver positive corporate messages and links to particular web pages or microsites. Secondly, they can make sure that positive comment, opinions and articles are posted to blogs, chat rooms and online forums dealing with market issues that affect their business.

This will mean that the positive message they are promoting is more likely to feature highly in the natural search listings which, like their paid search listings, will help to force the negative messages or bad news down the page and out of sight.

Tackling the Issues

Issues can be internal to an organisation just as they can be external to end users or consumers. Either way, reputation damage is something to be limited as much as possible. For example, allegations by employees against a company for sexual or racial discrimination can be as damaging to its reputation as product recalls or failures.

Each of these situations should be dealt with intelligently and quickly to limit their impact on the company as a whole and to maintain the corporate image:

• Product recalls and failures
• Litigation communications and support
• Natural disasters and workplace accidents
• Corporate takeovers, restructurings and redundancies
• Environmental crises and issues
• Sexual and racial discrimination allegations
• Company or product boycotts
• Negative blogs and gripe sites

By recognising the issues early and taking steps to address them through positive assertions in the media, supported by high search rankings through PPC, good news stories and constructive articles, blogs and podcasts, damage can be avoided completely or dramatically decreased. PPC is a tool that should be used aggressively in this arena as it can make the difference in times of need.

Conclusion

Visibility and high rankings for good publicity are the ultimate goals of search campaigns and these will, in turn, push bad publicity down the search engine listings and out of public view. To be truly effective, issues and reputation management on the search engines must be planned and managed like any other PR or crisis management campaign.

After all, when issues arise they need to be confronted, dealt with immediately and ideally not given time to gain prominence. This means a rapid response is essential to defend reputation and then, if required, recovery initiatives must be planned and implemented.

Although many companies now recognise the value of search engine marketing within their marketing and sales campaigns there is still a long way to go for most in terms of the application of this powerful and influential medium. Defending brand values in times of adversity should be a priority now before the damage is done. The goal is to chart and work to a course that will minimise the reputation and business damage to PR clients, their brands and their operations.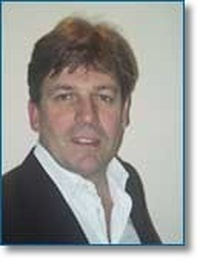 Forward, Post, Comment | #IpraITL
We are keen for our
IPRA Thought Leadership essays
to stimulate debate. With that objective in mind,
we encourage readers to participate in and facilitate discussion.
Please forward essay links to your industry contacts, post them to blogs, websites and social networking sites and above all give us your feedback via forums such as IPRA's LinkedIn group. A new ITL essay is published on the IPRA website every week. Prospective ITL essay contributors should send a short synopsis to IPRA head of editorial content Rob Gray
email
Share on Twitter
Share on Facebook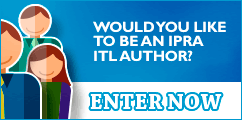 IPRAOfficial