Vibrant Rioja Targets New Audience

16 years, 1 month ago
(Comments)
The brief was to revitalize an Old World wine for a new generation. Patricia Clough reveals how a classic Spanish wine was positioned to appeal to a younger demographic.
The Consejo Regulador D.O.Ca. Rioja (The Regulatory Council of Rioja, Spain, which represents 500 wineries) realized that its established place in the U.S. wine market was at a crossroads with ever-increasing competition from the wave of well-financed New World wine marketing campaigns. Rioja's previous U.S. marketing efforts were fixated on tactics for media that reached older Americans who drink less as they age, according to industry research.

In fact, in the latest data from the Wine Marketing Council, the highest percentage of wine consumption growth is the Gen Y cohort group (11-29 years of age), at 40%, despite the fact that this percentage can only legally account for eight of the 18 years that comprises this group since the U.S. drinking age is 21.

The Gen X and Baby Boomer cohort groups follow at a distant 20% and 13%, respectively. Together with Wines from Spain in the office of the U.S.-based Trade Commission of Spain, the group embarked on a multi-year program to reinvigorate Rioja among a new generation of consumers with its agency of record CRT/tanaka, a mid-size public relations and marketing counsel agency with experience serving consumer, corporate and healthcare clients.

Integrated Marketing

The Vibrant Rioja integrated marketing campaign was created and launched by CRT/tanaka in fall 2005 to promote Spain's premiere wine-producing region in the U.S., after extensive research of the changing landscape of the winemaking world.

Rioja, located in north-central Spain south of Bilbao, is Spain's most recognized wine region, and one of only two regions to receive the Denominación de Origen Calificada (D.O.Ca.) appellation – Spain's highest wine designation, given to wine regions that have consistently demonstrated the highest quality levels over many years.

To introduce CRT/tanaka to the Consejo Regulador D.O.Ca. Rioja and Wines from Spain, the agency researched the trends, perceptions, issues and challenges of promoting the region in the US. Surveys identified a lack of knowledge about the region and perceptions that Rioja wines were very traditional with sacrificed quality due to antiquated, and possibly unhygienic, aging and storage methods.

Paired with research proving that the overall U.S. consumer is getting younger, with more discretionary income, Rioja needed a dramatic change in its U.S. marketing. The initial survey identified one word that was frequently associated with the wines and region of Rioja and additional market research showed that it resonated with the desired Gen Y/X cohort groups. The word was: VIBRANT.

This became the emblematic word that CRT/tanaka combined with its experience in strategically and creatively branding beverage/alcohol, food and travel accounts, to embark upon an integrated marketing campaign called Vibrant Rioja.

Campaign Branding

The first months were spent identifying the key attributes of Rioja wine – ready to drink, value priced and food friendly. A bold, red-striped logo with "Vibrant Rioja" etched across it in a modern white font was the initial key piece of visual branding.

A Vibrant Rioja press kit was developed, which included information on the Tempranillo grape widely used in Rioja wines and the region's unique wine aging classifications of crianza, reserva and gran reserva, as well as press releases on the historic and current landmarks and cultural relevance of the region.

A calling card to journalists for the media campaign, the slick, multi-paneled portfolio containing the press materials bore the campaign's Vibrant Rioja logo, and a color pictorial of the Rioja wine regions, from its ripe grapes and the architecturally striking, Santiago Calatrava-designed Ysios winery, to Gen X men and women enjoying a glass of red wine.

Initial Media Outreach

In the first year of the campaign, traditional wine marketing tactics with a fresh focus on the proprietary "new wave" of Rioja wines, the vino de autor or alta expresión wines, were employed. A wine tasting dinner at the avant-garde New York City-based restaurant wd-50 introduced the Vibrant Rioja campaign to top consumer journalists. An immediate result was a placement in Newsweek magazine on the rising popularity of Spanish food and Spanish Rioja wines.

Controlled media vehicles such as the mat release, run-of-press release and cooperative satellite media tours highlighted Rioja's food pairing perfection. A wine bank was created and Rioja samples were sent to journalists for timely pitches. Twice yearly press trips were scheduled at the time when Rioja's climate was temperate and the vineyards were filled with either green leaves or ripe grapes.

Website/Advertising

A proprietary website www.vibrantrioja.com was developed and included sub categories of varietals, classifications, sommelier tips and recipes to pair with the various Rioja wine aging classifications. Limited advertising funds of the campaign were used to reach the desired trade and Gen Y/X/younger Baby Boomer audience through online advertising. This was leveraged into building an online database, with incentives to win a Rioja wine tasting party for 20 people for those who registered and filled out a brief survey, the results of which created a proprietary market research database.

The new challenge for 2007 is to bring Rioja wines and the Vibrant Rioja campaign increasingly to the Gen Y/X audiences. In addition, New York, Chicago and Boston are identified as target markets. From the team feedback and industry research, new media was identified as the focal point for 2007 media relations efforts. The VibrantRioja.com website expanded to include travel, accommodations, a "where to buy" page with retailer links and a press room.

Rioja Blog

In late 2006, a blog titled www.blameitonrioja.com was created through work with the Vibrant Rioja spokesperson Adrian Murcia, assistant sommelier of Chanterelle in New York City. Murcia, who emerged as a previous press trip candidate, was chosen due to his passion for Spain and Spanish wine, in addition to his contrasting hip-yet-wine-geek image. His bi-weekly postings range from New York City life to Rioja winery architecture and his blog features direct links to other wine, food, and travel relevant sites.

Gen Y-focused Media

To reach the Gen Y/X audience, the media relations team targets online publications, such as somethingglorious.com, which is ideal due to its trend-spotting status in the desired Chicago marketplace. Another target media relations placement was the recent hour-long interview with Murcia on Maxim Lounge, the online and Sirius satellite radio version of the popular "lad mag" Maxim.

In this interview, he rationalized Rioja's relevance to the Gen Y/X male in one succinct question: "You've never heard of a red wine gut, have you?" The upcoming press trip is scheduled to coincide with a notable Rioja-based event – a literal "wine war" complete with SuperSoakers filled with Rioja wine, which takes place annually on June 29 in Haro, Spain. This event is an attraction for new media and Gen Y/X reporters specifically.

Fashion-Forward and Gen Y/X Events

Events played a strong part in the Vibrant Rioja campaign from its inception, when the campaign's team represented the region at traditional events such as the Great Match Wines from Spain events.

An array of marketing collateral in the bold reds of the Vibrant Rioja logo was created for events, from cocktail napkins and corkscrews, to banners and silk scarves. A photographer traveled to Rioja with a male and female Gen Y model, capturing photographs of them as they discovered the Rioja lifestyle, sites and, of course, wine.

These were compiled into a virtual visit to Rioja and posted on the Vibrant Rioja Web site. In fall 2006, the campaign sponsored Olympia Fashion Week in New York City, which aligned Rioja with the tastemakers and hip, fashionable designers of New York City, the country and the world. The reward? Hearing one fashionably dressed attendee gush to another, "Have you had a Rioja?" Several other events that targeted the campaign's desired over-21 Gen Y audience were identified for Vibrant Rioja sponsorship or participation in Chicago (SummerDance) and New York (WineRave).

Results

The results for 2006 were 428 million editorial and 16.3 million advertising media impressions talking about vibrant Rioja wines and an online database of nearly 20,000 who want to learn more about Spain's premiere wine producing region. Through multiple message delivery tactics, Rioja wines are breaking through the clutter of wine brands in the U.S. marketplace.

By continually evaluating the angles available and in development, the campaign keeps Rioja in front of Gen Y/X/young Baby Boomer-focused media. The most striking evidence of success is that within the past 18 months, Rioja imports have increased by double digits.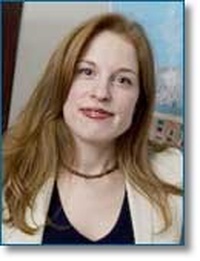 The Author
Patricia Clough is an associate vice president in CRT/tanaka's Consumer Practice. She has worked on the Vibrant Rioja integrated marketing campaign on behalf of the wines of Rioja, Spain, since she joined the agency in August 2005. Her experience spans the book publishing, hospitality, food and beverage industries.
mail the author
visit the author's website
Forward, Post, Comment | #IpraITL
We are keen for our
IPRA Thought Leadership essays
to stimulate debate. With that objective in mind,
we encourage readers to participate in and facilitate discussion.
Please forward essay links to your industry contacts, post them to blogs, websites and social networking sites and above all give us your feedback via forums such as IPRA's LinkedIn group. A new ITL essay is published on the IPRA website every week. Prospective ITL essay contributors should send a short synopsis to IPRA head of editorial content Rob Gray
email
Share on Twitter
Share on Facebook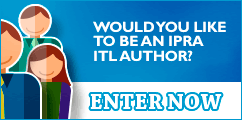 IPRAOfficial