The Time to Act is Always Now

16 years, 4 months ago
(Comments)
With product recalls rising at an alarming rate, it is now critical to take practical crisis management measures to protect the reputation of your organisation and its brands. By Jonathan Hemus.
On Thursday 19th April 2007 the European Commission released its annual report entitled 'Keeping European Consumers Safe.' The report detailed some alarming statistics: in the previous year there were over a thousand notifications of unsafe products, more than ever before and a third higher than in 2005.

These issues are critical to business health: manage them well and you can protect or even enhance your reputation; manage them badly and they can cause serious damage, directly affecting profits now and in the future. Fortunately organisations can take steps now to prepare for the future: the time to act is always now.

First, an example of how not to do it. In January 2006 Cadbury's had a leak in one of its waste pipes at its factory at Marlbrook, Herefordshire, UK. It failed to act until forced to do so by the Health Protection Agency and Food Safety Agency. One million chocolate bars were recalled at a cost of over £20 million, but it was too late. Figures from polling company YouGov's Brand Index monitor showed that Cadbury's Brand Index had fallen from 44 to 22, the greatest fall since the index started five years ago.

By contrast, cut-price fashion retailer TK Maxx handled a recent high-profile crisis well. When it emerged that fraudsters had collected details of over forty million customer credit cards the company launched an immediate and total communication blitz. This included a section on its website dedicated to the crisis, with Q&As, details of customer hotlines and a letter of regret from the CEO. The result was that TK Maxx controlled the message and the damage was minimised.

Product Liability

So what should companies do prepare for a product liability issue? Here are the practical measures they can take to avoid disaster and even turn a setback into an opportunity.

• Understand your obligations. Be absolutely clear on what you are legally obliged to do in a product recall, whom you need to notify, and your internal escalation process. Make sure you know this before a crisis happens: you don't want to be downloading documents in the heat of a crisis while the situation careers out of control.
• Form a crisis team. This team – typically six to ten people – is responsible for crisis management including product recalls. It should include a coordinator who owns the process, for example making sure people are trained and that manuals and contact numbers are current. Every member needs a deputy, and in particular you should train at least three spokespeople. Judgements will be made based on the performance of your spokesperson in a crisis so it's essential to have a strong and broad team on standby.
• Assess risks now. Good planning begins by identifying as many threats to your business as possible. Use internal brainstorms with key areas of the business represented, and other techniques to get the 'outside in' view. Role-play is effective, in which your people assume the roles of fierce competitors, investigative journalists and embittered ex-employees. You could also bring in third parties such as your PR consultancy and trusted freelance journalists who are trained to ask the difficult questions. You'll be surprised at how this exposes threats that are just not visible from the 'inside out'.
• Develop plans, processes and materials. Develop a clear crisis plan and ensure the crisis team understands it. Make sure all your other employees know what they should do if they become aware of a potential crisis. At its simplest this should be to tell their manager about the problem, who will then escalate up to the crisis team. Escalation awareness is especially important for people in the front-line such as the sales team and reception staff. Also develop template materials such as media holding statements and positioning papers for likely risks which can be tweaked and issued in the event of a live crisis. This buys valuable time and helps fill the information vacuum.
• Hold crisis simulations at least once a year. Make these as close to reality as possible, for example with phones leaping off the hook from 'irate callers' and 'inquisitive journalists'. Organisations are often surprised at the holes this exposes in their plans, and at how much they learn about teamwork. With each simulation they improve. If no rehearsal ever takes place, these flaws are exposed in real-life situations which can make a bad situation immeasurably worse.
• Monitor the landscape. Technologies are enabling crises to spin out of control through incredibly fast, interconnected communication, but they can also help you monitor these online conversations. You can monitor blogs and chatrooms not just to dampen fires but to be aware of issues as soon as they emerge. For example Hasbro noticed a comment on the Amazon website about a child choking on one of its toys, and whereas they were legally secure (the child was too young for the toy), it immediately voluntarily recalled the product. Remember however to complement this with good old-fashioned talking. Talk to your employees and stakeholders and make sure you're aware when issues arise. An open, communicative culture will help to facilitate this.

With crisis management, the time to act is always now. Businesses must not bury their heads in the sand and assume 'it will never happen to us'. Against a backdrop of increasing risks the message is clear: business must act now to get prepared for a recall or risk heavy financial losses and damage to their brands.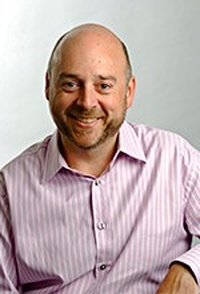 The Author
Jonathan Hemus is the managing director of Insignia Communications, a UK-based reputation management consultancy specialising in crisis management. He is a sought after trainer, coach and speaker on crisis and reputation management.
mail the author
visit the author's website
Forward, Post, Comment | #IpraITL
We are keen for our
IPRA Thought Leadership essays
to stimulate debate. With that objective in mind,
we encourage readers to participate in and facilitate discussion.
Please forward essay links to your industry contacts, post them to blogs, websites and social networking sites and above all give us your feedback via forums such as IPRA's LinkedIn group. A new ITL essay is published on the IPRA website every week. Prospective ITL essay contributors should send a short synopsis to IPRA head of editorial content Rob Gray
email
Share on Twitter
Share on Facebook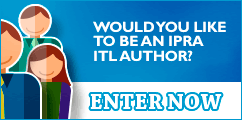 IPRAOfficial