ITL #85 A matter of principles: PR and the question of ethics

9 years, 1 month ago
(Comments)
The subject of ethical concerns for PR practitioners is far from a straight-forward one, but recent comments from Harold Burson and the case of Scarlett Johansson and Oxfam are timely reminders that it's an issue we must take very seriously. By Steve Howel
PR is just as much about behaviour as it is communication according to the godfather of my profession, Harold Burson.
But in an interview for PR Week in February this year, the 93-year-old American lamented the fact that in modern PR there has been a drift away from the behaviour side of the equation.
The industry had suffered a loss of moral purpose, he said, and this had turned PR into a dirty word.
A difficult dilemma for PR professionals
With Burson's words still fresh in my mind when interviewing people for jobs at Freshwater in London recently, I asked all of them if there were any projects on which they would refuse to work for ethical reasons.
This was not, I made clear, a question that had a right or wrong answer. Rather, I was interested to know if it was something candidates had thought about and to see how they would approach the subject.
As you might imagine, the responses were varied, with some indicating lines they would not cross and others outlining principles – such as honesty – that they felt were important.
One candidate put forward the argument that PR professionals are in much the same position as lawyers in their duty to provide any client with the best possible defence.
It was a point well made, but personally I am not convinced the same premise applies. For lawyers, the context is everyone's right to a fair trial and the principle of innocent until proven guilty.
And, even then, some lawyers will still be selective about who they represent. For example, our own client, Thompsons Solicitors, opts not to work for insurance companies and acts only for the injured or mistreated.
It's certainly not a straight-forward question. Businesses are not political parties. Communication consultancy, especially given the many channels now available, requires the type of creativity that stems from diverse perspectives.
Tolerance in itself is important too: I am reminded of how my father's closest friend was driven from his job as Cincinnati's chief planner in the McCarthy witch-hunts of the 1950s.
A reputation problem?
But Burson has a point. He believes the PR industry's reputation problem began in the days of discredited US president Richard Nixon, who tried to spin his way out of trouble until he was ultimately exposed and impeached.
These days, most PR practitioners insist on knowing the facts before advising clients facing media or public criticism.
It would be both wrong and pointless to perpetuate a lie. If there is an element of truth in the criticism, we often recommend operational – behavioural – measures to deal with the problem.
PR has its roots in the promotion of corporate America. Yet despite the concerns flagged by Burson, the profession has still come a long way.
Public bodies, charities and trade unions all attach high importance to effective communication. In the private sector, PR professionals often do good work in shaping businesses' 'corporate social responsibility' policies. Then you have organisations like the International Public Relations Association that have a long-standing commitment to ethics with a
Code of Conduct
that is recommended to PR practitioners worldwide.
Scarlett Johansson and Oxfam
It is easy enough to discuss the ethics of this in terms of general human values, such as equality, fairness or privacy.
But it's the application of such principles that can prove controversial. Take the case of Scarlett Johansson, who stood down as an Oxfam ambassador after coming in for criticism for her association with drinks maker SodaStream.
The issue stemmed from SodaStream's operations in the West Bank, which has been illegally occupied by Israel since 1967.
A spokesperson for Johansson said she was against a boycott of 'Israel', but Oxfam quickly pointed out that the West Bank is not in Israel at all.
It's difficult to measure the damage to Johansson's reputation internationally. She had worked with Oxfam since 2005, presumably with the best intentions, but any credit she earned over that period may well have been undone by the SodaStream affair.
There can be a danger of being overly worthy and self-righteous in these matters, but you need to have some kind of compass.
Freshwater often has to decline work where we have a conflict of interest. Recently, when an opportunity came up about which I had ethical concerns, the issue was easier to resolve because we had a client we knew would share these concerns.
It was probably a little unfair of me to ask interviewees a question I could not answer with certainty myself. It is a complex subject, but what I do know is the PR profession needs to take the question of ethics seriously.
About the author
Steve Howell is chief executive of media and communications consultancy Freshwater UK, which has offices in London, Cardiff, Belfast and Edinburgh. He is also chairman of online business networking website
WalesWorldWide.org
. Follow him on twitter
@stevefreshwater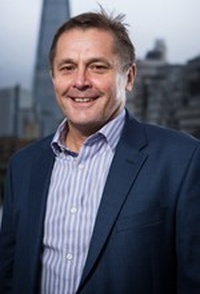 Forward, Post, Comment | #IpraITL
We are keen for our
IPRA Thought Leadership essays
to stimulate debate. With that objective in mind,
we encourage readers to participate in and facilitate discussion.
Please forward essay links to your industry contacts, post them to blogs, websites and social networking sites and above all give us your feedback via forums such as IPRA's LinkedIn group. A new ITL essay is published on the IPRA website every week. Prospective ITL essay contributors should send a short synopsis to IPRA head of editorial content Rob Gray
email
Share on Twitter
Share on Facebook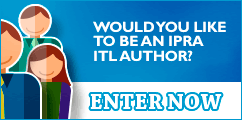 IPRAOfficial