From Gut Feeling to Measurability

12 years, 1 month ago
(Comments)
Jon van Dongen and Sietse Pots describe how media measurement can provide vital insight for strategic decision making and help justify communications budgets.
Flashy commercials, an exciting advertising campaign and market research to account for the results of these campaigns: marketing professionals are as much aware of the adage 'the numbers tell the tale' as they are proficient in justifying their own role within the organization and their marketing budget. Unlike most PR professionals.

Whereas marketers want to gain insight into the brand value following an advertising campaign or the number of hits on a website, PR professionals and press spokespersons measure the results of their free publicity campaigns to a much lesser extent. However, doing so could provide them with crucial input for strategic decision making, budget justification and – not exactly insignificant either – their own visibility and position within the organization.

Making PR campaigns measurable

Unlike marketers, many PR-professionals wrap up a campaign as soon as it has been executed. A press release has been sent, a number of journalists have been called, all press questions have been answered, and thus the job is done. There are proven methods though to gain insight into the actual results of the efforts made.

The monitoring of media publications ('media monitoring', see panel) provides insight into the way in which an organization, a topic or brand is discussed in the media. This encompasses more than receiving all media coverage via a clipping subscription. Media monitoring means tracking down important information during crises, helps in making PR policy measurable, and analyses whether the core messages are being taken over by the press.

Furthermore it is a means by which to research topical themes and to gain meaningful insight into organizations and brands. Media monitoring offers information that is crucial for strategic PR policy, whether related to measurable results, new media or crisis situations.

Media monitoring and crises

Stating that the consequences of a recall are not all that bad, while at the same time thousands of consumers are living with uncertainty. A CEO who announces a measure that 'is good is for the organization', without giving a moment's thought to the 500 dismissals just before Christmas. Or rumours about a reorganization that actually are not true, but that are not being contradicted either.

A communication message can be wide of the mark if there is no empathy with the sentiment among press and public. A stubborn rumour that crops up in social media could persist until it has been adequately contradicted. Efficient monitoring of different journalistic and social media is an essential part of issue- and crisis management. In an ideal situation, a journalist listens to both sides of a story, thus always allowing an organization the opportunity to retort to an accusation. However, sometimes this does not happen and a quick response is necessary. In social media 'listening to both sides' is a non-issue.

This requires the press coverage to be well monitored continuously so negative publicity can be traced quickly. E.g. if an employee blabs about the director's bonus, if there is talk of fraud or of a product recall. Or if a pressure group or environmental association publishes negatively on the organization or the product. And what about an influential blogger who writes damagingly about the organization? Or an unsatisfied consumer that shares his experiences on a public forum?

Not tracking down such messages could be harmful for the organization, whereas, on the contrary, it would offer many opportunities if such media coverage would be monitored and a quick adequate reaction could be guaranteed.

PR, Media monitoring and ROI

Marketing budgets may be justified quite well. The management sees the results of the investments coming back in a beautiful commercial or a flashy advertising campaign. Furthermore, brand awareness and product/brand familiarity are being measured by independent market research agencies. For the PR professional too it is a challenge to justify his budget. The success of free publicity is difficult to measure and cannot be expressed in money, which makes it impossible to measure the result of a PR campaign.

At least this is the common perception. However, the PR result can be linked to a quantity: the advertising value. This is related to the cost of advertising.

By monitoring the media the PR professional has a strong instrument to justify his budget. By comparing the advertising value with the investment in PR, it is possible to determine the output achieved (the Return On Investment), to judge a PR agency by the accomplished result and to compare the success of a campaign with that of others. Especially if the advertising value is linked to analyses that consider important assessment elements such as the tone of voice, brand awareness, the mentioning of the key message and the way in which a brand name or product is perceived in the media coverage.

New media, from paper to online

In crises and when monitoring results of regular PR campaigns, online media are becoming increasingly important. The number of people that use social media such as Twitter, Facebook and YouTube continues to grow. Every newspaper, magazine, radio or television show has an online version. The style of communicating is changing accordingly: journalists have a presence on Twitter, employees write about their company and complaints are being shared with others online. 'New media' influence 'old media' and vice versa.

Online media is in the making and for many organizations still virgin territory. Many PR professionals have not yet found the right mode to deal with social media.

The growth of online media offers new opportunities, particularly in the field of media monitoring. Monitoring and analysing of online media provides insight as to how an organization or its products are being talked about. Both positively and negatively. Several examples show how social media can damage a reputation. Monitoring is an instrument to anticipate on negative or incorrect messages and to reinforce positive messages.

Social media offer a wealth of information. All kinds of parties ventilate their opinions about topics related to your brand or organization. Varying from consumers to pressure groups and from governments to competitors. Topics that until recently had only been discussed in mutual conversations, are now available online. Monitoring these media offers the opportunity to learn about the prevailing opinion and about the angle that gets the most attention. This information can be used to define or to modify PR policy.

Gut feeling

PR professionals can now move beyond working by instinct and take important steps towards making their profession measurable. Thanks to the development of new systems, analyses can be done quicker and media monitoring has become an instrument that offers some grip in everyday madness. A grip that could be of great use to the PR professional. In times of crises, when defining the PR policy and when defending the budget. Time to say goodbye to the gut feeling!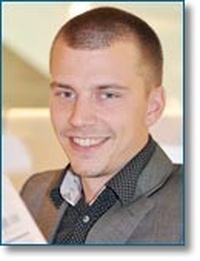 The Author
Jon van Dongen, Project Manager at Sterk Werk Mediamonitoring. Sterk Werk Mediamonitoring focuses on the monitoring of all media in the Netherlands and Belgium. All types of media are included: online, print, radio and television. There is a strong interaction with Sterk Werk Communicatie. Both companies are part of the Sterk Werk Communicatie Group.
mail the author
visit the author's website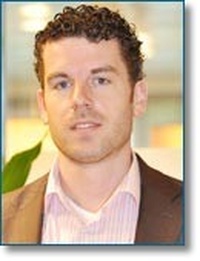 The Author
Sietse Pots, Senior Consultant at Sterk Werk Communicatie. Sterk Werk Mediamonitoring focuses on the monitoring of all media in the Netherlands and Belgium. All types of media are included: online, print, radio and television. There is a strong interaction with Sterk Werk Communicatie. Both companies are part of the Sterk Werk Communicatie Group.
mail the author
visit the author's website
Forward, Post, Comment | #IpraITL
We are keen for our
IPRA Thought Leadership essays
to stimulate debate. With that objective in mind,
we encourage readers to participate in and facilitate discussion.
Please forward essay links to your industry contacts, post them to blogs, websites and social networking sites and above all give us your feedback via forums such as IPRA's LinkedIn group. A new ITL essay is published on the IPRA website every week. Prospective ITL essay contributors should send a short synopsis to IPRA head of editorial content Rob Gray
email
Share on Twitter
Share on Facebook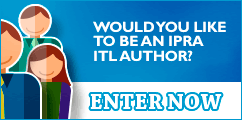 IPRAOfficial