Institutional PR across the European Union

12 years, 5 months ago
(Comments)
The European Commission faces some major challenges in communicating its activities and the rights of half a billion citizens across the European Union's 27 countries, writes Alia Papageorgiou.
Brussels is not like many other cities in the world, it has a unique 'other city' living within it that services what we call the European Union. Well, perhaps something like the Vatican or Luxembourg could be similarly described as tiny Cities within a city. But what sets Brussels apart, even from such places as say the capital of America, Washington DC or Canberra, Australia's Capital Territory created exclusively to be a capital and house Parliament, is the European hub. These are the grand buildings in the Schuman quarter (or what is also called the European Quarter) of Brussels.

They are The European Institutions. This is the administration of what is called the European Union, and together with the Court of Justice that resides in Luxembourg plus a couple of dozen agencies which are housed in cities Europe-wide they manage an intricate infrastructure which legally presides over 27 Member States – national authorities and countries of Europe.

It is hard for those who are not involved in some way or other within European politics, the EU sphere, government or who works in Brussels on these issues, to grasp how all these institutions function together and what their role is.

Lack of understanding

In most countries in the EU for example a vast majority of Citizens still do not understand what the "European Union" is all about, what it does and how it impacts their life every day.

As a result, every sector of the European Commission – for example the Agricultural Directorate General, or the Directorate General dealing with Education or Energy has its own Communications section, and a publications office to better explain to all those concerned what it is that they do and how they do it.

When however you have to communicate information to more than 500 million people in 27 different countries and 23 different languages there do arise projects that need both professionals and organizations with a larger capacity than just five internal staff (for example).

Two decades

Qwentes in Brussels has been organizing such works for the last 20 years. Campaigns, brochures and internet sites for the European Commission have been its staple and are successful.

Of course it remains difficult to judge why these are successful and what impact they do have within the national states, there are some projects which are more than well received and make an impact so one uses this as a marker.

What are institutional communications?

These are words most often found within magazines published by the Directorates General of the European Commission, campaigns Europe wide to promote awareness of projects, the Rights of Europeans on certain issues – for example a great success has been the inclusion in every airport terminal of the Rights of passengers should flights be cancelled or overbooked.

Lambros Papadimitriou, CEO of Qwentes in Brussels describes it as providing a fulfillment of clients and communication objectives, a satisfied team and a profitable project. Following every project you monitor client satisfaction with a questionnaire and an interview.

You look to deliver a clear message to a versatile audience and assist the Institution "to refocus from the process to the results of their work," Papadimitriou says.

Awareness

A key factor is following the debate around these issues; grasp the 'Global' attention being able to handle political issues that make a change in people's lives.

For example in the UK in June of this year the latest eurobarometer readings show that up to 25% of the population had still not heard of the European Commission, let alone its works.

More work for those working in institutional communications? Or more work for the European Commission? Either way, the multicultural hub that is Brussels is a challenging, fascinating and stimulating place to be.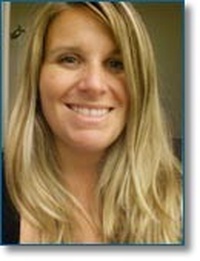 Forward, Post, Comment | #IpraITL
We are keen for our
IPRA Thought Leadership essays
to stimulate debate. With that objective in mind,
we encourage readers to participate in and facilitate discussion.
Please forward essay links to your industry contacts, post them to blogs, websites and social networking sites and above all give us your feedback via forums such as IPRA's LinkedIn group. A new ITL essay is published on the IPRA website every week. Prospective ITL essay contributors should send a short synopsis to IPRA head of editorial content Rob Gray
email
Share on Twitter
Share on Facebook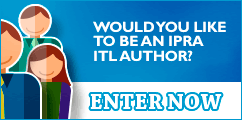 IPRAOfficial