The Changing Landscape of African Media

14 years, 9 months ago
(Comments)
New models of telling the African story to international audiences are emerging. Natalie Maule applauds the rising investment in local content creation as the world plays closer attention to Africa.
There was a time when if you picked up a Tanzanian newspaper to read about a development beyond the country's borders, in effect you were reading something more or less lifted from the BBC or Reuters. African media for too long was forced to rely on the international newswires and international media houses to tell the continent's stories. Expensive foreign crews were flown in to cover stories in countries whose politics, economy, social and cultural norms were glossed over in a few short sentences and the story written from a perspective divorced from the environment that gave rise to the story.

Those days are gone. The historic result in the US elections and the media stampede to Kenya to trace the steps back to Obama's ancestral home are just one sign that Africa is now under the international spotlight as never before.

The international crews will increasingly be joined by African crews covering those stories and there has been a corresponding rise in national TV channels across the continent and investment in local content creation spurred by rising demand from abroad. Even the lexicon is shifting. 'Abroad' no longer means Europe and the US – there has been a paradigm shift and now we're talking primarily India, China and the Middle East as the sources of new investment flows into Africa, with audiences hungry for an authentic perspective on local issues in order to inform their decision making.

The rise of CNBC Africa and the launch of GTV, a new pan African pay TV service with a dedicated channel, G Africa, designed to develop and promote local content, are just two examples of the investment being made in African media, as people recognise the value of building local capacity to report on local issues. The emergence of a vibrant blogging scene across the continent has facilitated citizen journalism and cross-border (and cross-ocean) sharing of stories and opinion. This rapidly growing content, while to a certain extent still quite fragmented, is now being aggregated through several pan-African platforms, such as Afrigator (www.afrigator.com).

Global relevance

New models of democracy; unique grassroots solutions to complex health issues; innovative money transfer services delivered through mobile phones; inspiring examples of successful entrepreneurship – all mean that Africa is alive with stories of global relevance. As the world's established financial systems falter, global investors are looking to the emerging markets for the high returns they need to deliver to shareholders.

And just as 'abroad' now has a different meaning, the emerging markets no longer encompass just South East Asia, Latin America and Eastern Europe. Powerhouse African economies such as Nigeria, Kenya and South Africa have demonstrated solid returns over the last five years and the risk traditionally associated with Africa is now being re-evaluated as the fragility of the former 'safe' financial systems in the US and Europe has been painfully exposed.

In order for investors in the US, Japan, China or Brazil to look at Africa's investment potential seriously, access to fresh, accurate and authentic information is critical. Specialist publications, such as African investor, African Business and Business in Africa have demonstrated the market's thirst for quality content and the African media is stepping up to deliver. The launch of Africa's first online content delivery site, A24 Media, has delivered a further shot in the arm to the global multi-media environment, an initiative designed to bring the African voice to a global audience hungry for an authentic perspective on African issues.

This is not a flash in the pan. Operating as a commercial entity underscores A24 Media's commitment to sustainability. The business model ensures that journalists, African broadcasters and NGOs that contribute material will receive unprecedented exposure for their content, thereby generating sustainable and generous revenues from the sale of their stories.

Simple concept

The concept is simple and compelling. Content generators send their material to the main office in Nairobi where the material is checked and verified for balanced, accurate and independent content, to ensure it meets high technical and journalistic standards, then edited to create a slick and marketable story.

The content is then marketed to broadcasters around the globe through a compelling and easily navigable website (http://www.a24media.com/) developed to enable broadcasters to view and purchase high-quality video for broadcast on their TV channels. Access to local content has traditionally been a barrier for broadcasters seeking to provide an authentic African perspective on issues affecting the continent.

Journalists often have no means to distribute their content to broadcasters so broadcasters then have to pay through the nose for international crews to cover local stories. A24 Media provides a smart solution to these challenges, placing high quality local content at the click of a button for broadcasters eager for a new way to communicate about Africa.

This closer relationship between the international and African media is illustrated in African business titles such as Kenya's Business Daily, awarded the Diageo Africa Business Reporting Award for best new publication in 2008, which features syndicated content from the Wall Street Journal. Business Day in South Africa and Nigeria, which feature content from the Financial Times, further demonstrate that African audiences are hungry for global exposure.

As confidence in traditionally strong western economies wanes, so investors are turning to new frontiers for inspiration. The Economist and Financial Times have recently sounded bells of cautious optimism about Africa's economic opportunities.

I welcome the day when the Wall Street Journal will seek to carry content from respected African business publications to meet the demand from international investors keen for an authentic insight into opportunities in Africa. Just like the election of the US's first African-American president, I believe that day may now come sooner than anyone could have anticipated. African media is evolving to become a force – and a voice – to be reckoned with, on a global scale.
---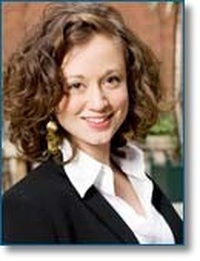 The Author
Natalie Maule, managing partner, africapractice East Africa. Natalie is based in africapractice's Nairobi hub office, but has travelled extensively in Africa and has worked in the UK, Cameroon, France, Guadeloupe and Germany. Since joining africapractice in 2004, Natalie has designed and delivered corporate communications strategies and internal employee engagement to support major investments and change programmes across the continent. She has worked on campaigns for clients including East African Breweries Ltd; Guinness Ghana Breweries Ltd, Guinness Cameroun S.A., The Coca-Cola Foundation, GTV, the Japanese External Trade Organisation and Telkom Kenya. She holds a First Class BA Hons in Modern Languages from the University of Oxford, speaks fluent French and German and is learning Swahili.
mail the author
visit the author's website
Forward, Post, Comment | #IpraITL
We are keen for our
IPRA Thought Leadership essays
to stimulate debate. With that objective in mind,
we encourage readers to participate in and facilitate discussion.
Please forward essay links to your industry contacts, post them to blogs, websites and social networking sites and above all give us your feedback via forums such as IPRA's LinkedIn group. A new ITL essay is published on the IPRA website every week. Prospective ITL essay contributors should send a short synopsis to IPRA head of editorial content Rob Gray
email
Share on Twitter
Share on Facebook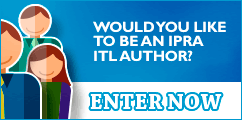 IPRAOfficial