Image Matters in Latin American Elections

14 years, 11 months ago
(Comments)
It takes time and effort to cultivate the right image to succeed when running for office in South America, writes political communications expert Walter Nessi.
In Latin America election campaigns seem to take place continuously. Elections to choose authorities in political parties, a President of the Republic, senators and congressmen, governors, ballotage, and so on.

Unlike in the U.S. where the election of one party means putting more emphasis on some aspects of the political platform, in Latin America most often it means radically changing economic, social and even international partners.

It is therefore not surprising that election campaigns are a constant element in the reality of our countries, and for communicators, a very important source of resources.

Many candidates come to us at the last moment, perhaps thinking that if they run a campaign with important and effective communication they can be elected. They do not understand that if it were that easy, no millionaires would fail to reach this goal. Yet it is not easy at all. Only a few, like Collor de Mello in Brazil, succeed.

Consensus prevails

The fact is that the candidacies are achieved by consensus. Generally we vote for the one out of the group that has the best image and therefore meets the appropriate conditions to make it. Achieving this means time and effort, because an image is not created from one day to the next.

Image is a generic term that contains a load of preoccupations and sensations. Many men and women are obsessed with this matter. For executives, politicians, and companies, taking care of their image is part of day-to-day life. And for some professionals that are involved in Public Relations too!

From my point of view, those who work in this delicate area need to do it as professionally as possible, which means working with maximum discretion. Basically, the idea is that professional intervention is not noticed.

Everything should look extremely natural. The company, the product, the brand, the public and the politician are the stars, never the professionals that are supporting them. Success belongs to the company and the person we support, and the more discreet our professional supportive work is, the bigger that success becomes.

Defining image

Image is the interested publics' and societies' mental representation of a product, a brand, a company, a politician or his realizations or initiatives. However, when we refer to Corporate Image, we refer to a company or entity's image, such as it is seen from the objective public and general society's eyes.

When we refer to a brand's image, following Interbrand's definition, we refer to a mental representation of the benefits and attributes the brand communicates. It is a multidimensional phenomenon that depends on how those attributes are perceived. The creation of corporate brands is much more than simply recognizing the business or its organization. The brand becomes a back up, and represents quality, values and confidence.

The brand is the summary of the company's verbal concepts and visual representations. The media spreads concepts that are every day more alike. A world of similarities is created, where products, services and people tend to become the same, mixing therefore different brands and identities.

Perception defines the difference. A good-looking performance and quality are not enough. Products, services, brands, companies, politicians and executives need to be positively different in order to be chosen. This group of perceptions related to a name, brand or entity actually represents a group of values, since it is what makes the difference between one entity and the others.

The massive diffusion of knowledge allows everyone to offer practically the same. And so entities become confused, and consequently, decisions too.

Distinct qualities

To be identified, we necessarily need to be different, and in order to make it we must have distinct qualities. The investments required are becoming increasingly significant, this is why one constantly seeks out applications for new media that have a lower cost than traditional ones, and through which we can have a smooth communication to reach the voters.

It is in this sense that public relations are slowly gaining more and more space, as well as more attention. Because to win a commitment, to consolidate a relationship, create new spaces, to convey greater confidence to the group and ensure its consolidation, to organize all the events and enhance the image of the candidate, we must always necessarily have a relationship that will plan and run each of these actions.

A good professional can significantly ease their actions. In any campaign, the director, the researcher, the publicist, and the communicator are necessary. From the very beginning, the Public Relations Representative is crucial to be by his side, in order to delineate the communications strategy, help with team selection, and, from that moment on, give the image that every winning candidate must have. In this sense, Latin America is a market of great possibilities.
---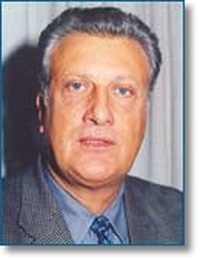 The Author
Walter Nessi has directed communications strategies for various Ministries and Public Agencies in Uruguay. He was United Nations and Inter-American Development Bank's Consultant on public image, information and organizational issues. During the first presidency of Dr. Julio Ma. Sanguinetti he served as Pro Secretary of the Republic's Presidency. Walter was the General Coordinator of the preparatory Intergovernmental Commission for the two visits of Pope John Paul II to Uruguay; and has been Executive Secretary of the National Drug Combating Commission and the Crisis Committee. Currently he is Executive Director of several communication companies
mail the author
visit the author's website
Forward, Post, Comment | #IpraITL
We are keen for our
IPRA Thought Leadership essays
to stimulate debate. With that objective in mind,
we encourage readers to participate in and facilitate discussion.
Please forward essay links to your industry contacts, post them to blogs, websites and social networking sites and above all give us your feedback via forums such as IPRA's LinkedIn group. A new ITL essay is published on the IPRA website every week. Prospective ITL essay contributors should send a short synopsis to IPRA head of editorial content Rob Gray
email
Share on Twitter
Share on Facebook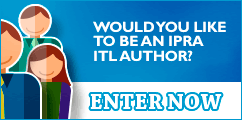 IPRAOfficial