Consumers Who Talk Back

14 years, 9 months ago
(Comments)
The rise of on-line and social media has rewritten the communications rulebook. Consumers now have the means to spread their opinions easily – either to the benefit or detriment of a brand. By Delia Sieff.
Many of us old PR hands remember 'the good old days' when a PR practitioner's role was largely around writing press releases, contributing to the demise of the rain forest by printing hundreds of copies and then driving around an entire day to drop them off at selected media houses, or relying on the SA Post Office to get them there … eventually.

What a revolution we thought it was when things like e-mail and the Internet came into being and suddenly we could send those press releases at the click of a button to numerous contacts and know, with certainty, that they would receive the information almost instantly.

At the time, we had no idea how the advent of the Internet would forever change the world of communications, and, by default, the way in which companies would need to adjust their communications strategy. We had become accustomed to creating corporate or product messages, sending them out to media and hoping that our target audience would get to see or hear them.

We never spent much time worrying about how the messages would be perceived, whether they were relevant or whether they would invoke any kind of response in our consumers. And why would we? Everything was about one-way communication. What we thought and said was king!

Irreversible change

Well the world has changed – enormously and irreversibly so. Perhaps it started as a slow creeping transformation as on-line publications began to pop up on the web.

This was good news for PR folks as it gave us another media channel to use in our communications plans. Then many of the traditional print media began to have an on-line version and that meant we could get our news out even faster. This too, was great.

This proliferation of on-line media meant that people began to subscribe to certain web sites, daily alerts or even forward stories that they found to be interesting or entertaining to colleagues and friends. And right then a shift in the world of communications took place – whether we realized it at the time or not.

The shift was largely around the ability to influence news, views and opinions. It altered the balance of power between those who create and those who consume media. An entire generation of influencers was born and the World Wide Web was their playground. Their sphere of influence was virtually limitless.

Welcome the rise of social media, where anyone with anything to say and access to the Internet is a content creator. Social media ranges from blogs to wiki's to photos to video, and is a core element in the way people share, comment, and interact online. Popular social media services such as Flickr, YouTube, Twitter and Facebook have exploded in popularity. It is estimated that Facebook has around 715,000 members in the South African network and closer to a million actual users in South Africa alone.

Channels of influence

For PR, marketing and communications managers, the social media phenomenon is here to stay. Those who choose to ignore it, do so at their own peril. But those who understand the dynamics and embrace this new and exciting media can create fantastic opportunities and channels of influence for their companies, products or services.

I have been very fortunate in my marketing and communications career to work for several leading multinational companies in the technology sphere. These companies were quick to recognize the growing trends in social media and adapt their marketing and communications strategies accordingly.

At Nokia, social media is an integral part of our communications planning, both at a global and local engagement level. We understand that consumers will talk about Nokia products, whether we do so or not. A quick Google search will bring up endless conversation strings and opinion pieces on Nokia, the majority of which are not generated by Nokia or its employees.

This stretches us as communication managers outside of our comfort zone. It means that we are no longer solely responsible for managing our company's reputation. There are potentially millions of consumers out there with their own opinion and the means to share it, and influence others. What we, as corporates now say, is only one voice amongst many. Does this signal the end of PR as we once knew it?

Engagement remains key

Certainly, it changes some of the dynamics in the game, but the principles of good communications and good PR remain unchanged. The ability to engage with some of these key influencers, bloggers and content creators is key to being successful in the social media realm. This is no different to how PR managers have engaged with traditional media for years.

Building trust, relationships and open channels of communications is fundamental, just as it has always been. Social media may need to receive information in new, different and exciting ways such as digital content, podcasts, vodcasts, video clips, etc but, just as it was with journalists before, content is king.

At Nokia, we understand that if we are able to provide relevant, accurate, insightful and entertaining content, it is likely to be snatched up by these virtual influencers and used as part of their communications, reaching consumers and other influencers that we may never have got to through traditional communication channels. It is the perfect example of the ripple effect.

A senior marketing manager at Intel Corporation once told me, "A brand is what you think it is … not what I say it is." This has never been truer than in these exciting times of social media, where consumers get to talk back.
---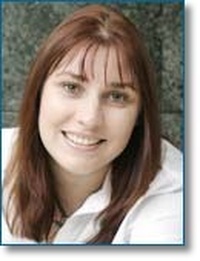 Forward, Post, Comment | #IpraITL
We are keen for our
IPRA Thought Leadership essays
to stimulate debate. With that objective in mind,
we encourage readers to participate in and facilitate discussion.
Please forward essay links to your industry contacts, post them to blogs, websites and social networking sites and above all give us your feedback via forums such as IPRA's LinkedIn group. A new ITL essay is published on the IPRA website every week. Prospective ITL essay contributors should send a short synopsis to IPRA head of editorial content Rob Gray
email
Share on Twitter
Share on Facebook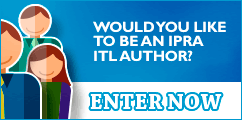 IPRAOfficial