ITL #444   Managing prolonged crises: how covid has changed Comms

2 years, 1 month ago
(Comments)
During the covid crisis, Barings has been analyzing things through a global lens and communicating with flexibility, coupled with awareness of local realities. By Cheryl Krauss.
As we edge closer to the end of the second year of the global pandemic, the biggest crisis of our lifetime, its impacts continue to have a profound effect on many aspects of our personal and professional lives. As communicators, it has fundamentally redefined how we practice our craft. I view this through two lenses – lessons learnt and what has changed.
Lessons of communicating during covid – a prolonged crisis
A primary rule of crisis communications is to demonstrate care and put human health and safety first. This has certainly been core to how we have conducted ourselves since early 2020. Empathy, understanding and authentic care for our employees, communities, and stakeholders became fundamental elements of our communications.
This brought communicators and HR leaders into the hot seat on a daily basis, as we navigated uncharted waters together. We worked alongside CEOs to craft messages that would bring transparency, direction and a sense of calm to global workforces, who were seeking answers and reassurance.
We were quick to realize in January 2020 when we closed our first office in Shanghai that this would not be an isolated occurrence, but a significantly prolonged event on a global scale that would simultaneously require us to carry on business as 'usual', albeit in a new normal. This called for more than just words of comfort but actionable information and tools on how to run our business remotely and communicate seamlessly with our priority stakeholders from institutional investors to our 1,800 employees among others.
At Barings, we announced a new CEO, and his new leadership team during the pandemic, who revitalized our mission, and refreshed our positioning and values. We rallied around overcoming the challenges to bring our teammates closer while continuing to drive strong financial performance.
As a global company, we experienced the pandemic as a truly global crisis. Our teammates in Asia-Pacific, who remained several steps ahead – being at the frontline of all events, taught us valuable lessons on how to work efficiently and effectively in a virtual world and we applied this to other regions. With a global footprint split evenly between the Americas, EMEA and Asia-Pacific, it meant analyzing things through a global lens and communicating with flexibility, coupled with awareness of local realities – whether that be access, domestic rules, or politics.
Like many, we were surprised at the ease of moving to a virtual operating model. That is a testament to our technology teams and the financial sector's focus on business resiliency. Internally, our global communications team introduced firm-wide audiocasts to enable our leaders to communicate with our global workforce on a real-time basis. The audiocasts have proven to be so effective that we continue to host them, now moving from a weekly to a monthly cadence.
Externally, the media shut down studios and introduced Zoom interviews at scale. At Barings that meant offering dozens of new specialists and subject matter experts to live media opportunities. This is one of several developments that I believe is here to stay.
What covid has changed and implications for communicators moving forward
The Chinese characters for Crisis mean danger and the "crucial point when something begins to change". And this has been the case with covid.
The game-changer wasn't just covid, it was also unprecedented social change, particularly in the U.S. where we are headquartered. While not confined to the U.S., social change was monumental, as Environmental, Social, and Governance (ESG) and Diversity, Equity and Inclusion (DEI) moved from words to actions.
Communications leaders were now being asked by the C-Suite: what do we say, to whom, on which issues? And we advocated for action.
At Barings, we announced our roadmap to achieve carbon neutrality in our business operations by 2030. We hired our first chief DEI officer and introduced firm-wide DEI training and initiatives.
ESG is now a core part of our story. As a firm we had excellent ESG practices for years, but now it has been codified and is being measured by a third-party. Our new CEO has made transparency a core value as he embraces a personal mission to leave a legacy of good.
And that resonates with our teammates, right down to interns and recruits who want to believe in the company they chose to work with. "The Belief Driven Employee," a study from a global PR firm, shows that a vast majority of workers (76%) say they have higher expectations for a prospective employer now than they did three years ago. We've embraced being purpose-driven and expect that will continue our ability to retain and attract outstanding talent.
Being physically separated heightened the need for collaboration and we see that imperative in the Communications and Marketing functions. We absolutely must operate in lockstep; it is no time to be saying different things to different audiences –transparency and accountability have become core corporate values at Barings. We believe integrated thinking and campaigns lead to more powerful outcomes and greater ROI.
Here are three additional permanent shifts in the communications landscape:
More than ever, technology is now a core competency for communicators. If PowerPoint and Word were table stakes for entry level communicators 20 years ago and social media 10 years ago, recruits will now be expected to facilitate virtual events, and seniors will media train on their laptops. Forget about helping me with a PowerPoint deck, can you produce a podcast for our CIO?
The media is changing at an unprecedented pace: consolidation, native and sponsored content, new players, old players going hyper local, everyone going social. Where does your engineering grad recruit get her news? It's most likely to be TikTok or Twitch.
A new PWC study suggests two-thirds of U.S. workers are currently looking for a new job. Is your company and your function ready for the Great Resignation? Powerful internal communications that drives engagement has never been more important.
"May you live in interesting times" is certainly coming true these days for global communicators, which is why many of us chose it for our career.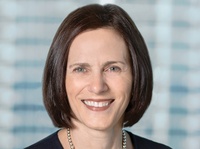 Forward, Post, Comment | #IpraITL
We are keen for our
IPRA Thought Leadership essays
to stimulate debate. With that objective in mind,
we encourage readers to participate in and facilitate discussion.
Please forward essay links to your industry contacts, post them to blogs, websites and social networking sites and above all give us your feedback via forums such as IPRA's LinkedIn group. A new ITL essay is published on the IPRA website every week. Prospective ITL essay contributors should send a short synopsis to IPRA head of editorial content Rob Gray
email
Share on Twitter
Share on Facebook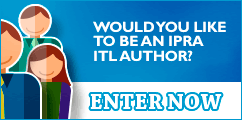 IPRAOfficial