Exaggerated? Reports of the Death of Internal Communications

12 years, 11 months ago
(Comments)
A discussion on an online business networking site prompted Stuart Smith to share his own views on the health and standing of Internal Communications, its value proposition and role in delivering transformational strategies.
This article was prompted by a conversation started on the Holmes Report's LinkedIn page by Arun Sudhaman. He asked a couple of questions:

• Is internal communications dead?
• Does it amount to nothing more than vanity publishing programmes, while the actual conversations about a business take place elsewhere?

All the best questions are simple and direct. But the simplest questions often have complex answers.

The conversation reminded me of the notes that someone takes at a private supper and then distributes to the participants just in case the wine was flowing a little too freely. For the full, unedited version join up to the LinkedIn page (Arun, as promised a small plug).

There were some interesting perspectives being voiced which prompted me to go back and re-examine my own opinions and experiences.

Blurring of Internal & External Communications

One strand talked about whether there was, or should be, a closer convergence between internal and external communications.

Personally I have great sympathy for this view. When in-house I once made a video for the cascade process (yes, it was that long ago) which became more popular for sales people to use with customers than the official 'corporate' video.

The reason? It was full of real people talking with genuine passion about their jobs and the company. There was plenty of humour thrown in by the staff themselves; including one newly-promoted manager who insisted on being interviewed lying on his desk confessing to the HR Director that he didn't have a clue how to do the new role. I think this is what's meant by authentic and entertaining content (and that was fifteen years ago).

Heavyweight or featherweight?

A stronger line of discussion was around whether the internal communications function is punching its weight. There wasn't a consensus as such but my own personal experience is that there is still huge variability in the strategic influence of internal communications departments.

We've all met the IC manager who sees the role as magazine production. We've also met the IC manager who has become the trusted advisor to the CEO and the HR Director – and has influence over 'what we do' not just over 'what and how we say it'.

Will convergence suck in Internal Communications?

A third strand asked whether the convergence between marketing and communications will have implications for the internal communications manager.

If communications, PR and marketing eventually converge in an organisation, will marketing people have any interest in internal communications? My guess is that most often the answer will be 'no' and the IC function will be tossed back and reabsorbed as part of the internal trade-offs around any reorganisation (aka 'turf war'). Three possible final destinations for the IC function post-convergence are:

• inside a smaller corporate function purely focused on elites
• merged into the private office function of the CEO (if it exists) or
• back to Human Resources (who either wanted it all along, never wanted to lose it in the first place or were just tired of PR people who didn't understand their craft)

All these options have their pros and cons. Who owns IC may or may not have a detrimental effect on the output of the function. Much depends on the mindset of the C-suite member who has ultimate ownership. Frankly, I am not overly dogmatic about where IC should sit but, wherever it does sit, it needs to be practiced creatively.

People with purpose

Here's my top-of-head view on the current IC value proposition driven by digital, recession and the often unarticulated need of employees to find an emotional connection with the 'purpose' of the company they work for.

Everyone has been right about the potential value proposition for internal communications for at least two decades but the time is now for this discipline. For all the reasons stated above but my favourite Top Four are:

1. Digital Channels. All employees can now potentially have a significant external voice as companies adjust to the use of digital and social media

2. Trust Issues. The trust of 'company spokespeople' increases in inverse proportion to their seniority (with the exception of the 'PR person' who is the least trusted)

3. Leadership. Uniting, focusing and motivating a workforce is the most important job that any manager or C-suite member has (especially in austere times)

4. Interdependencies. Companies are finally realising that internal communications is utterly essential to the delivery of strategies intended to be transformational (and there are a lot of companies trying to do this – again driven by economic necessity)

Entertain me (too)

Employees can be the toughest audience to convince because companies too often engage rationally with this audience and not emotionally.

Brands have learned to entertain their external publics with compelling content, yet still companies are nervous of 'entertaining' their staff even when we all know it helps to deliver a message.

My favourite example? The Ricky Gervais videos that Microsoft used (and were leaked onto YouTube before The Office became famous).

Getting the right answer to the question "why should I give my employer that extra 10% effort" is easier for the emotionally intelligent company – especially for their top talent which has choices even in these economically tough times.

My thanks to Arun who asked a question which allowed me to re-affirm my faith and belief in the importance of internal communications. And as Oscar Wilde might have said, reports of the death of internal communications have been greatly exaggerated.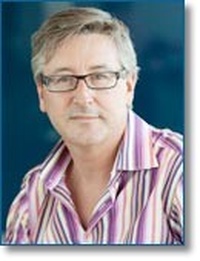 Forward, Post, Comment | #IpraITL
We are keen for our
IPRA Thought Leadership essays
to stimulate debate. With that objective in mind,
we encourage readers to participate in and facilitate discussion.
Please forward essay links to your industry contacts, post them to blogs, websites and social networking sites and above all give us your feedback via forums such as IPRA's LinkedIn group. A new ITL essay is published on the IPRA website every week. Prospective ITL essay contributors should send a short synopsis to IPRA head of editorial content Rob Gray
email
Share on Twitter
Share on Facebook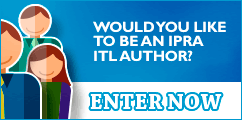 IPRAOfficial