Bridgestone's Japanese Value Proposition

12 years, 3 months ago
(Comments)
In a tough economic climate, Bridgestone supported the launch of its eco-friendly passenger tires with an internal communications campaign carefully designed to drive home the message that the new products should be sold on value rather than price. David H
The financial economic meltdown rapidly got worse toward the end of 2008 and reached Japan. It caused falling stock prices and yen-appreciation, inflicting heavy damage on Japan's automobile export industry. The domestic market was severely impacted with the steady decline of foreign demand.

Under these circumstances the 2008 production of tires in Japan was 1.34 million tons in rubber consumption, decreasing from the previous year for the first time in seven years. This was the backdrop against which Bridgestone FVS was planning to launch its new eco-friendly passenger tires under its flagship ECOPIA brand. The launch of the new ECOPIA EP100/EX10 tires was a key part of Bridgestone's overall business initiatives to develop and promote eco-friendly passenger products.

However, the new eco-friendly tires cost an average 15-20% percent higher than its other standard non-eco tires, making retail store salespersons feel that they could not compete successfully in the current economic climate without a price discount against lower priced alternatives. In November 2009, Bridgestone FVS asked our agency to create an ECOPIA training program that would change the mindset of the retail store salespersons, motivating them to sell the new ECOPIA tires based on value and not on price.

Key program objectives

In order to create an effective program we first laid out three clear measurable objectives

The success of the program would be measured by the following objectives:

• Increase sales of Bridgestone ECOPIA passenger tires sold at retail store outlets
• A training experience that changes sales teams' price focus to an ECOPIA value based focus
• Promote ECOPIA value propositions among Japanese consumers

Because this would be an internal training program we listed our primary target audience as Retail Store Mangers & Retail Store Sales Staff.

Strategy

Our strategy was to create a value-based marketing sales training program experience that would motivate and educate the retail store sales staff into changing their sales approach from a price focus to an ECOPIA value focus. ECOPIA's value propositions were defined from the customer's perspective with messages focusing around these three categories; Environment, Safety (& Comfort), and Fuel Economy. Simply stated; ECOPIA tires are good for our planet, your safety and your pocketbook.

The ECOPIA Value Proposition Training Tour was comprised of two main components:

• Education Training Sessions
It was critical that training sessions presented the ECOPIA value proposition in a practical, engaging and memorable format. The sessions needed to build meaningful experiences giving the products lasting value.
• Tire Test Drives Sessions
The tire road tests determine how well the tires handle on wet and dry surfaces, letting the drivers experience and compare tire ride comfort and performance in various simulated road conditions.

The training focused on the following ECOPIA value proposition categories end-user customer benefits:

• Environment; ECOPIA tires emit less CO2 while driving through greater fuel efficiency compared with standard tires.
• Safety (& Comfort); ECOPIA tires boast less rolling resistance and have outstanding braking in wet conditions.
• Fuel Economy; With ECOPIA tires lower rolling resistance you can expect a 4% fuel economy improvement compared with standard tires.

A Creative Element

It was critical to present information in an engaging, entertaining, and memorable format. Seating for all the ECOPIA value proposition briefing sessions were face to face, rather than theater or classroom, to allow for natural interaction and discussion.

• Prior to the event, a sales staff survey was taken to find out what issues and concerns they wanted to cover during the event. The survey results were then shared with attendees in a game quiz format.
• Customer testimonials were given, sharing why they use ECOPIA brand tires.
• Exercises that taught basic principles and techniques of value based selling. The teams had to develop a sales presentation around why a retail store should buy the premium brand over the generic brand.
• In order to bring the value proposition to life we created tire test drive sessions for the attendees to have a firsthand experience with the new ECOPIA tires.
• We created a 42 page post-event MIXUP Manual for all retail store sales staff. The manual included highlights of salespersons training impressions of the ECOPIA training, an easy reference list of key ECOPIA value proposition messages, various eco-friendly facts and customer testimonials.

We planned a national ECOPIA Value Proposition Training tour held in five major cities throughout Japan (Kobe, Nagoya, Utsunomiya, Sendai and Hakata). Each city tour lasted two-days comprised of ECOPIA value training sessions and hands-on tire test drive sessions. Main activities included:

• Ongoing consultation for creation of value based sales training contents
• Coordination and management of all meeting venues, vehicles and testing tracks for tire test drive sessions

Measuring results against the main objectives

We achieved all the objectives and expectations for the ECOPIA Value Proposition Training tour.

Objective: Increase sales of Bridgestone ECOPIA passenger tires sold at retail store outlets

• Stores that participated in the ECOPIA Value Proposition Tour training maintained positive sales, while other stores recorded negative tire sales.
• Since the completion of the tour not one retail store has discounted the price of ECOPIA tires.
• The ECOPIA Value Proposition Training tour was so successful that Bridgestone FVS requested us to carry out an ECOPIA training tour again in 2011 and expand the tour's regional reach.
• Bridgestone FVS executive gave the following impression about the training tour:
• "The value proposition training tour that the agency created provided retail store sales staff with firsthand ECOPIA experiences. The stores which participated in the ECOPIA Value Proposition Training had managed to maintain positive tires sales for the year despite the tough economic climate." - Mr.Yu Okamoto, Supervisor, Retail Marketing Section, Bridgestone Retail FVS

Objective: An experience that changes sales teams' price focus to an ECOPIA value based focus

• We successfully secured the participation of 220 retail store sales staff for the value ECOPIA value proposition training and tire test drive sessions. (the number is expected to increase 30% for 2011)
• Of the 220 attendees who completed the training, 100 percent stated that they had a "Positive" training experience. Attendees were pleased about the interactive environment and how the value-based sales exercises encouraged them to understand the ECOPIA value for customers.
• The tire test drive experience further deepened the attendees understanding of ECOPIA's value and the buyers' value perspective. The following quotes were taken from attendees:
• "Previously I expected ECOPIA as a kind of tire which gives you a good gas mileage. But I was surprised that operability and ride quality are not compromised at all."
• "EP100 surprised me with such a little rolling resistance. People who drive this tire for the first time will be really surprised by that."

Objective: Promote ECOPIA value propositions among Japanese consumers

Customer survey comments revealed that ECOPIA's value proposition messaging focusing around the categories environment, safety (& comfort), and fuel economy was successfully communicated. Below are some of the customer survey comments:

• Fuel Economy: "There is no need to step on the gas pedal too many times, the less I step on the gas, the less I spend on gas." (Mr.Nobu Yamauchi, Chiba Prefecture)
• Safety: "I was concerned about the brake performance but I was pleasantly surprised with the great brake performance on the first rainy day with this tire." (Mrs. Waka Kobayashi, Tokyo )
• Comfort: "It feels like as if I'm driving a lighter car. It gives me great comfort when driving and a smoother driving experience." (Mr. Tobe, Okayama Prefecture)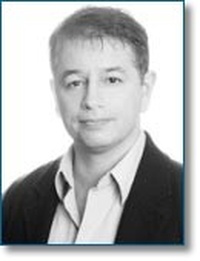 The Author
David Huerta is General Partner, J-Spin Inc. For over 10 years David has provided strategic counsel in developing communications strategies for BtoB tech companies seeking to gain a stronger foothold in the Japanese market.
mail the author
visit the author's website
Forward, Post, Comment | #IpraITL
We are keen for our
IPRA Thought Leadership essays
to stimulate debate. With that objective in mind,
we encourage readers to participate in and facilitate discussion.
Please forward essay links to your industry contacts, post them to blogs, websites and social networking sites and above all give us your feedback via forums such as IPRA's LinkedIn group. A new ITL essay is published on the IPRA website every week. Prospective ITL essay contributors should send a short synopsis to IPRA head of editorial content Rob Gray
email
Share on Twitter
Share on Facebook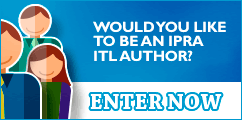 IPRAOfficial