Shell takes Aim at Misreporting

12 years, 2 months ago
(Comments)
Corporate communications must adapt to new media realities. For Shell that means following strict guidelines on public disclosure of oil spills and deciding when or indeed whether to set the record straight when inaccurate stories appear in the media. By O
In his recent article published on the IPRA website ('Let's interrogate Shell's CSR in Nigeria'), Paul Seaman analysed a Shell press release about our social investment policy in Nigeria. He quoted Shell's CEO, was skeptical about the strategy it outlined, challenged statements it contained and criticized the company.

But there was a problem. The press release was a hoax issued on a fake website that imitated the graphic design and layout of Shell's real website. It is easy to understand how someone might have been taken in by this – the hoaxers did a professional job. But the fact remains that during his research, Mr. Seaman did not contact Shell for comment or to verify facts. It took some time before we spotted the article. Although IPRA removed it from the site, many users will have read it and may have shared it with others. Some will not see this response and remain misinformed.

This episode is an example of how recent trends in media and journalism are creating new challenges for corporate communication professionals. The growing number and format of media outlets and the convergence of communication technologies is transforming the way news and information are produced, distributed and consumed.

The pressure for speed and the arrival of untrained commentators are undermining journalistic principles such as fact checking, separating reporting from opinion and editorial balance. Recent advertising campaigns by political parties and companies in both the US and UK have been hijacked by groups that have set up rival websites and invited the public to produce their own versions of adverts – some humorous, many critical. And rumors and inaccuracies spread through the internet rapidly becoming accepted fact along the way.

Public discussion

All this of course has a significant impact on public discussion. Nigeria is a good example of this. The public debate around oil industry operations in Nigeria lacks solid and reliable information and data. In this vacuum, unsubstantiated allegations are frequently made by campaigning NGOs, repeated in the media and shared, amplified and distorted through social media networks and the blogosphere. Meanwhile, statements by industry or other organizations are routinely ignored or assumed to be untrue.

For example, the recent oil spill disaster in the Gulf of Mexico focused a wave of media attention on oil spills in Nigeria. Many media quoted a report estimating that the oil industry there spills around 250,000 barrels a year or 9-11 million barrels over 50 years. The report provided no data to support the estimate. The New York Times – among others − reported this estimate, and converted the figure (accurately) to 546 million gallons over 50 years. A subsequent article on an ethical investment website then misquoted the New York Times, reconverting the 546 million gallons into barrels again – over 50 times the original estimate of 9-11 million barrels (which let's remember contained no supporting data). What's more, the latest article claimed that all that oil was spilled by Shell, not the industry as a whole.

So how should a company manage such communications challenges where inaccuracies and unfounded allegations are widespread? Transparency is part of the answer. Each year Shell reports a range of health and safety data across its global operations. The Shell Petroleum Development Company of Nigeria Ltd (SPDC – a minority partner of our joint venture in Nigeria) publicly reports statistics about both the number and volume of spills from SPDC-operated facilities. It is the only company in Nigeria to report this information and it is clearly indicates those that are due to maintenance problems and human error or operational mishap. SPDC runs Nigeria's largest private oil and gas production joint venture on behalf of the government-owned Nigerian National Petroleum Corporation (55%), Shell (30%), Total (10%), and Agip (5%).

Serious about spills

Shell and SPDC take the issue of spills very seriously and have strict rules about maintenance designed to prevent them happening anywhere in the world. But in the Niger Delta, spills do occur. A small proportion of them are due to operational causes – human or operational error (around 2% of spills from SPDC facilities in 2009). The overwhelming majority however are the result of sabotage, criminal attacks and large-scale oil theft from pipelines. Each spill is one too many. SPDC cleans up spills as fast as possible, whatever the cause, pays compensation in the case of operational failures, and has an ongoing multi-billion dollar program to maintain its facilities there.

Of course, many people remain skeptical of company figures. But large companies like Shell and SPDC are subject, quite rightly, to strict rules of public disclosure and the full glare of media and investor scrutiny. All the statements and statistics SPDC publishes about Nigeria are collected and prepared by operations staff based on strict guidelines (particularly in the case of spills), and they are vetted carefully by lawyers and other colleagues to ensure that they are accurate and supported by fact.

Data alone isn't enough of course. When it comes to highly charged issues and controversy, emotional appeals are more powerful. So, companies (and other big organizations such as governments) have to engage and personalize their communications. This is not new and it's not always easy, but as more news, information and comment appear in new media, companies need to adapt. They must take advantage of the opportunities the media technology revolution offers to tell their story effectively. This is particularly important to reach younger generations who are abandoning traditional media channels.

Inevitable criticism

A large corporation will always attract comment and criticism about its activities and a certain level of background chatter seems inevitable: it's simply not possible nor advisable to respond to everything out there. But they need to be prepared to engage groups and individuals directly, rather than launch messages to the masses and think their job is done. That may involve a shift in culture for large multinationals, giving individual employees more freedom to conduct such conversations in public. It will certainly be necessary to enable the company to respond speedily – an essential requirement in the evolving media landscape: if you want to respond to a blog online, you need to get your comment up high and visible early in the debate, not 100 places down where no one will read it.

Deciding when to engage is a matter of opinion of course. It requires balancing the need to address the issues raised, how much influence that group or individual exercises on customers or people who affect the business, and whether engaging them will help or be counter-productive: for example by giving the group or individual greater legitimacy and status than they merit.

And engagement comes with a cost too. Although technology continues to improve, responding directly to issues takes time and resources.

To carry a conversation on a blog or social media channel requires an employee to sit at their laptop or smart phone and type away. It won't be wise or possible to initiate a conversation with everyone. But it can make sense in some circumstances.

For example, Shell runs online discussion forums on its website called Shell Dialogues, inviting members of the public to pose questions on specific topics and have senior Shell executives respond live online. Typically, these events attract a few hundred members of the public and are run by a small team. This program is serving us well in terms of effort required and the conversation and impact it generates. As communication channels, technology and media trends change, we will keep an eye on alternative options to continue that conversation with people interested in Shell activities.

The social media and technology landscape is changing rapidly. It gives individuals and groups the ability to engage organizations, companies and governments in powerful ways. Companies must adapt and adopt those same technologies and media. This world is awash with comment, criticism, blogs, tweets and posts. For the communicator the challenge is to navigate a way through this mass of confusion and decide when to initiate conversations and when to step in to try and correct misapprehensions, misreporting and mistakes.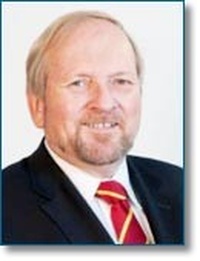 The Author
Olav Ljosne, Senior Manager, Communications, International Operations, Shell Oil Company is based in Washington DC (since February 2010). Prior to that he has been Regional Communications Director Africa, based in Lagos, Nigeria for the past five years as part of his 20 years career in Shell.
mail the author
visit the author's website
Forward, Post, Comment | #IpraITL
We are keen for our
IPRA Thought Leadership essays
to stimulate debate. With that objective in mind,
we encourage readers to participate in and facilitate discussion.
Please forward essay links to your industry contacts, post them to blogs, websites and social networking sites and above all give us your feedback via forums such as IPRA's LinkedIn group. A new ITL essay is published on the IPRA website every week. Prospective ITL essay contributors should send a short synopsis to IPRA head of editorial content Rob Gray
email
Share on Twitter
Share on Facebook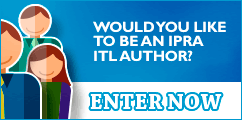 IPRAOfficial