ITL #1 Measuring PR: how do we get it right?

10 years, 8 months ago
(Comments)
IPRA President 2012 Johanna McDowell raises some crucial questions in relation to measuring the impact and effectiveness of communications activities.
Bill Gates once said, "If I was down to my last dollar I would spend it on Public Relations." This statement leads me to think that one of the world's richest men not only knows but understands the benefits of Public Relations (PR).
However the profession faces misconceptions which have existed for years. One of these is that there are no tangible benefits to PR. According to the Barcelona Declaration of Measurement Principles, a lack of clear standards and approaches to PR Measurement results in the profession not always being taken seriously. A client makes an investment in the hopes of getting tangible returns, but more and more clients are becoming uneasy and want to know how PR is measured and how tangible it is.
There is no universal set and approved method of measuring and evaluating Public Relations. Every organisation has its own method of measuring and evaluating.
A quartet of questions
One thing is true, Public Relations is important. Clients ask four questions when seeking to employ the services of a PR agency:
Will we see the value of PR through PR?
Is PR a worthy investment?
Is the budget justified?
Will PR generate business leads?
To answer the above questions, I need to unpack how PR is measured and the importance thereof. Since its inception, PR has always been measured through publication, AVE, (advertising value equivalence) tone, picture inclusion, prominence and public circulation.
PR is a big cost saver to any organisation and the advent of technology has made it easy for companies to immediately see the benefits. Platforms such as Twitter, Facebook and LinkedIn have moved PR beyond press releases and media interviews. They have helped in brand and reputation management and most importantly engagement. Some successful PR campaigns have used these platforms with amazing tangible results.
So the real question is how do we get it right? How do we reassure clients that PR is valuable and that we can offer tangible results in this ever changing world where what we used to know, no longer is?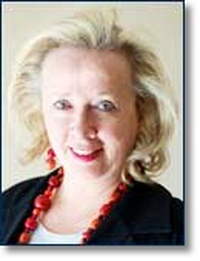 Forward, Post, Comment | #IpraITL
We are keen for our
IPRA Thought Leadership essays
to stimulate debate. With that objective in mind,
we encourage readers to participate in and facilitate discussion.
Please forward essay links to your industry contacts, post them to blogs, websites and social networking sites and above all give us your feedback via forums such as IPRA's LinkedIn group. A new ITL essay is published on the IPRA website every week. Prospective ITL essay contributors should send a short synopsis to IPRA head of editorial content Rob Gray
email
Share on Twitter
Share on Facebook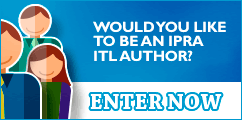 IPRAOfficial