ITL #44 Crisis management planning: why a new reality demands a fresh approach

9 years, 3 months ago
(Comments)
Organisations must revisit five areas within their crisis planning to ensure they are well prepared to protect their reputation when threats arise. By Jonathan Hemus.
Anyone working in communication understands that effective crisis management is now more demanding than ever before. A swift and appropriate crisis communication response is essential if an organisation's good name is to be preserved, and achieving this is largely down to the quality of planning undertaken before the crisis. That's always been the case, but new dynamics mean that essential elements of crisis planning have altered.
What are the factors driving this change? It's no surprise that social media tops the list. When an Asiana aircraft crashed at San Francisco Airport on 6 July 2013, it took thirty seconds for the first photo of the incident to appear on Twitter. Thirty seconds: two minutes before the emergency slides were deployed. So, social media dictates greater speed, imposes almost total transparency and spreads bad news further than ever before.
The second factor is 24-hour TV, radio and online media, ravenous for breaking news. As a consequence, incidents which a few years ago might not have made the ten o'clock TV news or an edition of a national newspaper are perfect fodder for a rolling news channel or website today.
From the communicator's perspective, without fixed deadlines there's little time to gather facts and thoughts before delivering a corporate response to a crisis (or worse, failing to do so). As the Montreal, Maine and Atlantic Railway discovered following July's horrific train crash in Quebec, delaying a few days before communicating is simply unacceptable – and hugely damaging to corporate reputation.
Finally, issues like the financial crisis, corporate malpractice, senior executive pay and perceived tax avoidance, mean that big businesses are cast in the role of the bad guy even before a crisis occurs. Stakeholders expect the worst, so businesses have to communicate better, harder and faster to overcome this in-built cynicism. To put it simply, people don't trust businesses any more. It was one of the key factors that UK supermarkets had to combat earlier this year as the horsemeat scandal exploded.
With these factors in mind, here are five areas of crisis planning that must be re-visited if organisations want to be sure that their reputations are well protected:
1) Reputational risk assessment
Risk assessment has always been the natural first step in a crisis planning programme, but a fresh approach to this discipline is required if it is to retain its validity. There are two reasons for this. Firstly, conventional risk assessments are usually effective at teasing out operational risks – fires, floods, IT failure, even terrorist incident – but often fail to fully embrace human, organisational and reputational crises. Unfortunately, these are the very crises – management fraud, child labour, corruption or sex scandal – which have the power to do most damage. Risk assessments must themselves be re-assessed to ensure that these risks are properly captured.
Another driver for this re-evaluation is social media. Risks which were viewed as highly unlikely to emerge in the old world, are now much more likely as a result of the transparency created by social media. Equally, risks which were perceived to be containable and therefore low impact are now driven far and wide by Twitter, Facebook and YouTube. Consequently, if your risk assessment is based on the rules of the old world, now is not a moment too soon to re-evaluate it.
2) Social media simulations
Social media plays a significant role in almost every major crisis these days. Whether it is the initial cause of the problem (for example an ill-judged Tweet by an employee), the fuel which fans the flames of a crisis or a key channel for communicating with stakeholders, it simply cannot be ignored in crisis planning. Unfortunately, in some organisations, it still is. The result is a social media tidal wave which can engulf an unprepared business. This was one of the key issues Asiana grappled with as it struggled to manage its crisis following the San Francisco crash (within 24 hours, the originator of the first photo had been quoted in more than 4,000 news articles worldwide!).
The only prudent way of planning for this bombardment (short of enduring a real crisis), is to conduct a realistic social media simulation. It is only by conducting an immersive online exercise that organisations really understand their vulnerability to social media in a crisis (and how to use it in their defence). Doing so will highlight the need for new processes, systems and resources, and, crucially, build the confidence and competence of the communication team.
3) Conventional crisis exercises
Desktop exercises and crisis simulations have always been important elements of a crisis planning programme, but their importance has dramatically increased over the last few years. Why? Once more, it's speed. Exerting influence over unfolding events requires a rapid and assured response if reputation is to be protected. In order to do this, teams must be confident and assured in their crisis response, knowing what to do almost intuitively. This can only happen with regular exercises to build the leadership, teamwork and decision-making skills demanded by a crisis.
4) Tactical decision-making exercises
Crisis management plans help to guide the team when a situation breaks (though it is no accident that this is the first time they have been mentioned). But plans don't make decisions, people do. And when the pressure is on and time is tight, it's essential that your people make good decisions.
It's tempting to believe that decision-making is a skill which cannot be learned or developed. Tempting but wrong. Tactical decision making exercises (TDXs) were originally developed by the military to rehearse decisions which would have to be made under battle conditions. As one of its proponents General Paul K Van Riper, from the US Marines said:
"Only those who have challenged themselves with countless tactical situations in peacetime, only those who have refined their ability to make decisions and communicate clearly with subordinates, are prepared to command in war."
The same principle applies to organisations seeking to protect their reputation in a crisis. A TDX typically lasts less than an hour and takes the form of a brief scenario based on a key organisational risk. Facilitated by a third party or colleagues, the crisis team is forced to make decisions based on unfolding events. A TDX is a low-tech but extremely powerful way to hone the decision-making skills essential for successful crisis management.
5) Spokesperson training
It's impossible to consider crisis management planning without coming back to the corporate spokesperson. Whilst this role might seem more relevant to the "old world", in fact its impact is even greater today. If Tony Hayward, BP's former CEO, had said "I want my life back" ten years ago, it would have been very damaging. Today it is devastating. Google distributes his words around global news channels and their readers; YouTube preserves the actual interview for everyone to see.
This factor dictates that thorough crisis media training to identify and hone the skills of your crisis spokespeople is a top priority.
Protecting a hard earned reputation under the intense pressure of a crisis has never been easy, but nowadays it's harder than ever. The only answer is a comprehensive programme of planning and training which matches the realities of today's crisis. Anything less puts your reputation in serious jeopardy.
Thought Leader Profile
Jonathan Hemus is the founder and managing director of Insignia Communications, a reputation management and communication consultancy specialising in corporate reputation management, crisis and issues communication, reputational risk management, communication and media training.
Jonathan has been a significant contributor to the field of crisis and reputation management and has more than 25 years' experience providing communication advice to world leading organisations and brands. Working with these organisations at the most senior level he has been instrumental in determining their reputational vision and steering them through issues and crises that have posed real threats to their integrity.
At Insignia, Jonathan has advised a wide range of FTSE 100 companies on how to build and protect their reputations and trained hundreds of executives in Europe, North America, Asia and the Middle East to successfully communicate with their many stakeholders.
Follow him on Twitter @jhemusinsignia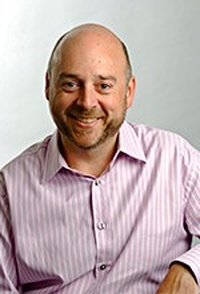 The Author
Jonathan Hemus is the managing director of Insignia Communications, a UK-based reputation management consultancy specialising in crisis management. He is a sought after trainer, coach and speaker on crisis and reputation management.
mail the author
visit the author's website
Forward, Post, Comment | #IpraITL
We are keen for our
IPRA Thought Leadership essays
to stimulate debate. With that objective in mind,
we encourage readers to participate in and facilitate discussion.
Please forward essay links to your industry contacts, post them to blogs, websites and social networking sites and above all give us your feedback via forums such as IPRA's LinkedIn group. A new ITL essay is published on the IPRA website every week. Prospective ITL essay contributors should send a short synopsis to IPRA head of editorial content Rob Gray
email
Share on Twitter
Share on Facebook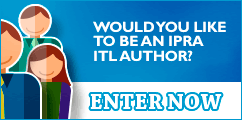 IPRAOfficial