ITL #43 Banking on arts in Asia: how financial institutions are leveraging sponsorships into compelling PR platforms

9 years, 12 months ago
(Comments)
Banks and other financial institutions in Asia have become increasingly discerning in carving out their own niches in arts sponsorship. By Mike Bruhn.
I saw a wonderful concert in Singapore featuring two famous Indian classical musicians, Pandit Shiv Kumar Sharma and Pandit Hari Prasad Chaurasia. Asia is so multicultural that in any city, at any given time, one can enjoy a dance or musical performance, a play, or an exhibition from a variety of different cultures. This particular concert was sponsored by Societe Generale Private Banking, a long-time partner of the Hong Kong Philharmonic Orchestra. This collaboration is hardly surprising as financial institutions have a long history of leveraging the arts (and sports) as a public relations platform.
The latest trend I am seeing, however, is not that banks are sponsoring the arts instead of high-profile sports, but that these institutions are actually carving out their own niches by targeting specific arts segments. Rather than following a standard approach or adhering to a CSR policy, banks in Asia are now more proactive and have adopted a discerning and strategic approach to sponsorship.
Growing public interest
After the economic crisis and lingering memories of the mismanagement by some banks, financial institutions needed to regain status and win the hearts of the community. To establish growth and positioning in Asia-Pacific, banks are making use of the arts, becoming gradually less commercial and more focused on public programming.
Banks also realize that there is growing interest on the part of the general public in the arts and cultural activities, as well as an increasing awareness of Asia's own cultural identity. In 2008, Credit Suisse firmly established itself in Asia as the global sponsor of the New York Philharmonic Asia tour, and this year Deutsche Bank continued its sponsorship of the Singapore Chinese Orchestra Lunchtime Concert Series. Bank of America recently announced it will be funding an art conservation project to restore cultural treasures from the Asia-Pacific region.
In China, the people are reclaiming the culture that was lost during recent history, causing Chinese banks to sponsor musical and dance performances, which are easily appreciated by many. Currently, there is a lack of venues, but there is a government initiative to build more artistic venues for the people. China Minsheng Bank, one of the largest banks in China, took a different and bold approach by officially managing the Yan-huang Art Museum in 2007 and establishing a new contemporary art museum in Shanghai, the Minsheng Art Museum in 2010. Unlike UBS or Deutsche Bank, Minsheng does not own an existing art collection, which in itself was unprecedented.
The Biggest and the first
In major cities such as Singapore, Hong Kong, Taipei, Beijing, and Seoul, there is an increasing growth of arts-related activities. In the last few years, both Singapore and Hong Kong have been actively competing and positioning themselves as Asia's arts centre with major annual events, including art festivals, music festivals, as well as major art fairs and exhibitions. This year, both cities brought in giant art sculptures such as Marc Quinn's 'Planet' (aka Giant Baby), Ana Tzarev's 'World's Largest Flower,' Paul McCarthy's 'Complex Pile' of poo, Cao Fei's 'House of Treasure's Roasted Pig,' and who can forget Florentijn Hofman's inflated and deflated giant Rubber Duck.
Financial centres in their own right, it was only a matter of time before art became a commodity that even governments cannot ignore. Hong Kong is developing a multi-billion arts and cultural district in West Kowloon while Xiamen in southern China is constructing the world's first Financial Center for Art.
The rebranding of ART HK to Art Basel Hong Kong put Hong Kong ahead of all other contenders. Behind the scenes, two banks were butting heads for the Art Basel Hong Kong sponsorship. Last year, it was announced that Deutsche Bank would continue their five-year sponsorship of Art HK to Art Basel Hong Kong for another three years instead of UBS, the bank associated with the brand since 1994. It was quite a coup for Deutsche Bank and they made the most of it, being very visible at this year's event.
However, shortly after the event, it was announced that UBS would take over from next year. Both banks have large art collections, so sponsorship of art fairs is not surprising, but as art becomes a major investment avenue for the new Asian wealth, we are beginning to see more nudging and shoving for sponsorships of major art events. Hong Kong is Art Basel's first venture into Asia, a hotspot for art purchases, especially for the growing wealthy collectors in China. Art Basel is a high profile affair where visibility brings status, and mingling with local and international celebrities is coupled with frenzied buying sprees. Other banks also attended the event, some making purchases, while others advised clients or looked for potential clients.
We are certainly seeing more banks weighing in on art and creating major art events. Since 2010, Swiss private bank Julius Baer was the main sponsor of the Sovereign Asian Art Award, one of the most prestigious annual art awards supporting artistic talents across Asia. Last year, Bank of New York Mellon brought 'Warhol: 15 Minutes Eternal exhibition', the largest collection of Andy Warhol pieces, to Asia, in an exhibition spanning 27 months and five cities. Later this year, the Guggenheim UBS MAP Global Art Initiative, a five-year collaboration for vibrant artistic and cultural practices, will launch their first exhibition "No Country" in Hong Kong followed by Singapore.
Follow the money
It's not news that art has become a big industry as well as a fast-growing investment trend, especially in Asia, where new billionaires are popping up every year. Since the economic downturn, banks have seen a rapid rise in art acquisition and art investment at the expense of property and stock as clients diversify their portfolios.
In 2009, China Merchants Bank launched an Art Banking Fund, for private banking clients interested in investing in cultural assets as well as contemporary Chinese art. This unprecedented investment approach allows clients to enjoy the artwork for a year with just a deposit and an option to purchase it or return it for a full refund. The art industry and the banking industry have grown closer and closer over the years, with banks acting as sounding boards and advisors.
As high net worth individuals shift their focus to collecting for investment and private enjoyment, they are also beginning to look at generating wealth from their collection, lending against them for other investment, and even leaving legacies. A legacy is a relatively new concept in many parts of Asia. Wealthy individuals are looking at what they can do for the next generation and at ways of transferring their wealth or knowledge through credit foundations, scholarships or museums.
In 2012, billionaire couple, Liu Yiqian and Wang Wei, opened the Long Museum for contemporary works in Shanghai with a second museum in the pipeline while another billionaire, Budi Teck, will soon open another private museum in the same city. Some say they are vanity museums to flaunt the collectors' wealth, others think they are just fancy warehouses. Whatever the reasons, these museums are filling a void where governments lack the funding or are tied up with infrastructure building.
The next cycle for banks
Financial institutions will certainly continue to use art as a PR platform to reach the people and build client relationships. However, with the increasing choice of channels and types of cultural activities, we will see more strategic multi-partnerships for sponsorship of cross-culture disciplines. Instead of just dabbling in this type of sponsorship, such sponsorship will become more consistent and more strategic with financial institutions partnering with arts foundations, museums, IT, and NGOs. Performing arts will become more cross cultural, for example, Indian music may be combined with Chinese dance or opera, or even with jazz...
The younger generation is no longer defined by the places in which they were born, but by the cultural networks that they join. Financial institutions need to think beyond their current segmentation of the arts to longer term strategies with multiple partners to create more cross-cultural initiatives.
Thought Leader Profile
Mike Bruhn, Head of Arts and Culture Practice, Ruder Finn Asia. For the past 25 years, Mike has worked in China and Japan where he developed a strong expertise and a broad network of relationships in the Arts circles, becoming a recognized and well respected expert in the arts and cultural field. An expert in Chinese art history, he has led exclusive private art & architecture tours for trustees, patrons, and board members of the: Metropolitan Museum of Art NY, MOMA NY, MOMA SF, NY Philharmonic, LA Country Museum, Tate, ICA, Kennedy Center, Sotheby's, San Diego Museum of Contemporary Art, Katonah Museum of Art, V&A Museum, High Museum Atlanta, Peabody Museum, MFA Boston, Santa Fe Museum of Art, Dallas Museum of Art, Guimet Museum of Art and others.
In the recent years, Mike has advised Shang Xia, the new Hermes-invested luxury homeware brand as well as Guardian Auction Company, China's premier fine art auction company, on international business development. He has also advised Chinese museums on branding and museum gift retailing and operations. In his role at a number of consultancies, Mike has been involved in brand partnership and market expansion strategies for multinational companies including Louis Vuitton, Vidal Sassoon, Mouton Cadet, Citroen, Lanvin, Standard Chartered Bank and others. Prior to that, Mike worked as a Deputy Director of Sotheby's Hong Kong & Shanghai where he was responsible for sales of Chinese works of art, client development and the development of the Sotheby's brand name in China. Before moving to China, Mike was with Sotheby's New York.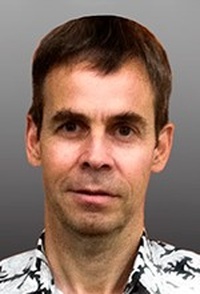 Forward, Post, Comment | #IpraITL
We are keen for our
IPRA Thought Leadership essays
to stimulate debate. With that objective in mind,
we encourage readers to participate in and facilitate discussion.
Please forward essay links to your industry contacts, post them to blogs, websites and social networking sites and above all give us your feedback via forums such as IPRA's LinkedIn group. A new ITL essay is published on the IPRA website every week. Prospective ITL essay contributors should send a short synopsis to IPRA head of editorial content Rob Gray
email
Share on Twitter
Share on Facebook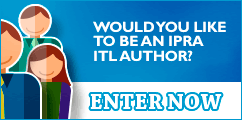 IPRAOfficial