Innovation is Key – Now More than Ever?

12 years, 3 months ago
(Comments)
As 2010 draws to a close Jonathan Shillington believes it has been a year in which the PR profession has had to adapt more rapidly than ever before.
It's that storm before the calm time of year – lots of 'doing' and planning for clients as well as pitching for business. The pre-Christmas rush perhaps, or a sign of things to come in 2011. The run up to Christmas is always a busy time for PRs, be they agency or in-house, sorting out budgets and plans for the year ahead, finalising the last initiatives of the year, before things start to slow down and people's attention turns briefly to other things.

Who knows if the dreaded double-dip will happen or not, but what we are guaranteed to see is the continual development of PR as a vital aspect of business life for any company wanting to build its reputation. 2010 may be remembered for so many high profile PR crises, with legal considerations often appearing to get in the way of what companies needed to say, with too little too late communications often leaving more questions than answers. But it will also be a year that has seen positive PR practice help companies achieve enormous corporate success – from Apple's launch of the iPad, to the $2 billion flotation of Danish charm bracelet company Pandora.

It is also a year where companies have expected much more from PR and are finally waking up to the importance of digital media and social media to the corporate communications mix. A recent study by the Brand Science Institute showed that 81% of European corporate brands do not yet have a clear social media strategy. But social media now has a vital role in how organisations converse with and listen to stakeholders – from customers and partners to government and investors.

It is no revelation to say that corporate communications must continuously innovate to remain relevant and effective to its clients – be they in-house or agency. But is this need to innovate more relevant now than ever before? Than ever before perhaps no – but in the last year it is absolutely.

Fundamental change

We perhaps associate global technology or manufacturing companies such as GlaxoSmithKline, Microsoft or Toyota with the importance of innovation more than those involved in consultancy professions such as PR. But with the massive rise of digital and social media this last year has seen the mass realisation in the communications industry that the internet has fundamentally changed the way we have to communicate.

With the huge proliferation of social networking in business, as well as a huge influx in mobile media platforms, 2010 was the year that the communications landscape became truly borderless. Not only for consumer facing brands, but any organisation that has people to communicate with. How many companies do you know that are not using any form of social media platform? – probably a few, but they will certainly be shrinking in number. It is no longer a question of choice, it is a necessity.

So if 2010 was the year it became all about digital and social media, it is also the year that has seen the PR profession having to adapt quicker than ever before. Social media is now finally engaging at the board level of major corporates in a way that the old marketing channels never have.

Fewer agencies

With this, companies are increasingly looking to have fewer agencies and advisers on their books – be they advertising, marketing, PR or digital. A product of the financial crisis perhaps, combined with a growing preference of companies to have an integrated approach to their communications. But certainly the marketing communications landscape is more complex than ever before and companies want their communications advisers to take away this complexity, so that they can focus on growing their businesses.

In this borderless mobile world the opportunity is great for the PR profession, but only for those that are able to step beyond traditional channels of communication, that can embrace the digital age – and can step into a strategic space to provide real communications cut through. The siloed advertising, marketing and digital agencies will never be able to do this. Innovate or die yes – but the PR profession's ability to provide the tools that provide the cut through that is demanded, as well as being trusted advisers rather than mere suppliers will always be key.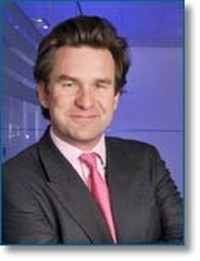 Forward, Post, Comment | #IpraITL
We are keen for our
IPRA Thought Leadership essays
to stimulate debate. With that objective in mind,
we encourage readers to participate in and facilitate discussion.
Please forward essay links to your industry contacts, post them to blogs, websites and social networking sites and above all give us your feedback via forums such as IPRA's LinkedIn group. A new ITL essay is published on the IPRA website every week. Prospective ITL essay contributors should send a short synopsis to IPRA head of editorial content Rob Gray
email
Share on Twitter
Share on Facebook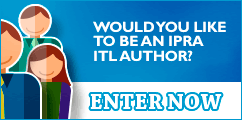 IPRAOfficial