Pan-European PR Campaign Management

10 years, 4 months ago
(Comments)
Deborah Gray is scathing about some of the pan-European PR campaigns managed out of the UK. Here she offers tips on avoiding pitfalls, misunderstandings and clashes of culture.
I cut my PR teeth at Hill and Knowlton, was baptized in fire with my first pan-EMEA PR campaign for Oracle, taught English as a foreign language for two years, organized the Global launch of Prada's first fragrance and then set up a PR company in Barcelona, which now has offices in Madrid and Lisbon. My partner is French and together we are raising an Anglo-French-Catalan speaker in the country known to the rest of the world as Spain.

I like to think that some of that experience, professional and personal, makes me qualified to speak about pan-European campaign management. Basically, it's like the girl with the curl in the middle of her forehead: when it's good it's very, very good but when it's bad it's horrid. And let's face it, when it's bad and when it's horrid it tends to be managed from the UK.

Everybody knows that the UK has notoriously bad language skills. But language isn't my main beef, the issue for me is that most of the European-wide PR campaigns managed from the UK fail to take into account the cultural norms of the target countries and are overly UK-centric.

Frustrating freebie

For example, a couple of years ago a not to be named quietly brilliant handset manufacturer invited journalists from all over Europe to a pre-launch press briefing in London. Having dragged themselves out of bed in the small hours to catch the flights the European journalists were rewarded with... a bottle of champagne. Needless to say the champagne exceeded the regulation 100ml that could be carried back on board the flight home. So those journalists visiting from the Continent had their bottle of champagne confiscated for the return flight. Not so brilliant.

"Let's do a spoof photo for April Fool's day"
"That would be great for Valentine's Day"
"We can use it for Mother's Day"

My other bugbear at being 'managed' by the UK is the assumption that if it's culturally relevant for the UK it will be replicable across Europe. Speaking only for Spain, please note that Valentine's Day is considered as 'Yankee nonsense' and does not provide a great opportunity for coverage. Mother's Day falls on the first Sunday in May (not in March like the UK) and the equivalent to April Fool's day Todos Santos happens on the 28th December, just something to bear in mind when planning a campaign.

Feeling the heat

Talking of campaign planning – yes Spain and Italy do shut down in August. Why? Because we are all very lazy and like to lie on the beach and drink Sangria. Well that, and the fact that it is unbearably hot. The temperatures regularly reach 35 degrees. Have you ever tried working in that kind of heat? Believe me it's impossible. And even if we we're working the journalists aren't so there's no point in organizing a PR launch in August.

Another factor to take into account when dealing with Spain at least is the difference in our working timetable. In Spain we don't eat our sandwiches in front of the computer at lunch time. We have a real lunch with at least two, sometimes three, courses that involve real cooked food. This takes time and usually takes place between 14h and 16h. So please don't schedule the weekly all agency call for 14.30.

And lest you think that all I am doing is criticizing everybody else without reflecting on my own mistakes here's one for you... involving the infamous all agency call.

When I was organizing Oracle Open World Conference Berlin 2001, the Swiss PR manager asked me if the PR Managers should use their corporate Visas to pay for anything extra other than the journalists travel expenses. "Nothing else, just a big bunch of flowers for me for all my hard work," I quipped hilariously. And sure enough on the first night of the conference there waiting for me in my hotel room was a big bunch of flowers from the Swiss PR Manager. Embarrassment all round.

Being understood

Rule number one when dealing with people who don't have English as their first language, is avoid colloquialisms, sarcasm and above all humor, especially 'British' humor. Speak slowly and even it feels uncomfortable or embarrassing it will greatly improve your chances of being understood first time. That way you can avoid unnecessary follow up emails for clarification as well as unexpected bunches of flowers.
So to recap:

1. Involve your target countries in your campaign planning.
2. Don't assume that universal days like Mother's Day happen on the same calendar day in each country.
3. Be sensitive to cultural norms like lunch hours and summer holidays.
4. Avoid jargon, phrasal verbs (get in, get off, get out, get up), sarcasm and go easy on the humor, especially 'British humor'.

Hopefully that way we will all get to participate is some good, some very, very good pan European campaigns.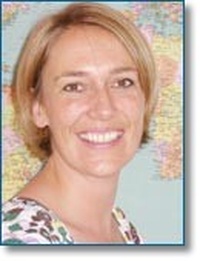 The Author
Deborah Gray is the founder and Director of Canela Public Relations a PR agency with its head office in Barcelona and offices in Madrid and Lisbon. She has directed pan-European PR campaigns for Oracle, Prada, Western Digital and Mio Technology amongst others.
mail the author
visit the author's website
Forward, Post, Comment | #IpraITL
We are keen for our
IPRA Thought Leadership essays
to stimulate debate. With that objective in mind,
we encourage readers to participate in and facilitate discussion.
Please forward essay links to your industry contacts, post them to blogs, websites and social networking sites and above all give us your feedback via forums such as IPRA's LinkedIn group. A new ITL essay is published on the IPRA website every week. Prospective ITL essay contributors should send a short synopsis to IPRA head of editorial content Rob Gray
email
Share on Twitter
Share on Facebook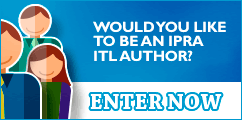 IPRAOfficial