ITL #259 IPRA Golden World Awards: the impact of winning

4 years, 11 months ago
(Comments)
The IPRA Golden World Awards for Excellence 2018 has opened for entries. What did success mean for last year's GWA Grand Prix winner Weber Shandwick? By Rob Gray.
The prestigious 2017 Golden Award for Excellence Grand Prix was given to Weber Shandwick for its brilliant work on the Alphabet of Illiteracy for Project Literacy, a campaign founded by learning company Pearson to tackle an under-reported global crisis. Shockingly, illiteracy impacts over one in every 10 people on the planet.
Alphabet of Illiteracy was without doubt a deserving victor. But what did Grand Prix success mean for the winners?
"Public relations awards like the GWAs are of major importance to the industry," says Weber Shandwick CEO, UK & Ireland Rachel Friend. "For teams here at Weber Shandwick and our clients, to see work from across our EMEA network recognised in this way creates an enormous sense of pride.
"To be awarded the 2017 GWA Grand Prix helps create further awareness for this important campaign for Pearson. The PR industry has the opportunity to harness the power of influence to change hearts and minds for good. The GWA programme, with its truly global reach, helps to shine a bright light on client campaigns across all sectors and geographical locations."
Friend adds that the GWA Gala event itself is not only a fantastic networking opportunity, but each year it gives guests the opportunity to learn about the extraordinary work delivered by agencies and in-house teams around the world.
Weber Shandwick Marketing Director, Global Emma Bowen-Davies agrees. "Thinking back to the GWA Galas I have been lucky enough to attend over the years, my primary observation is the sheer range of countries from across the world that have been represented in the winners' lists. This programme is truly global and the scope and variety of campaigns named as category winners each year never fails to amaze me. This is reflected in the jury, of course; an international group of experts that truly appreciates the importance of the task at hand."
Industry award programmes provide an invaluable benchmark for agency and in-house teams alike. Each year, the new crop of winners generates insight into best practice from around the world, together with trends and a level of market understanding that can be studied and applied back into the industry, propelling it forward.
Powerful outcomes
"The agency winners represent partnerships with clients that result in powerful outcomes," says Bowen-Davies. "Winning an award for the work that goes into any campaign is a great boost for everyone involved in making it happen, a true moment of celebration."
In terms of what it takes to win, in Bowen-Davies' opinion it still comes down to the core idea, supported by robust insight, flawless tactics and rock-solid, measurable results that speak to the original objectives and deliver real value to the client.
What then gave Alphabet of Illiteracy the edge over the many other strong entries? Weber Shandwick UK Chair, Consumer Emma Thompson believes it was a uniquely powerful campaign that through the strength of its creative proposition delivered complex messages on a subject matter which previously was on no one's agenda. As a result, it captivated politicians, celebrities, the media and the public to campaign for real change.
Although illiteracy affects 750 million people worldwide and is the root cause of many of the world's greatest problems, as a subject matter it isn't hard-hitting or emotive. "By creating our Alphabet of Illiteracy where A is for AIDS, B is for Bloodshed, C is for Child Brides – we stopped the audience in their tracks," says Thompson. "No matter what cause most concerns you, as a politician, as a celebrity or just as a human being, the realisation that solving illiteracy would have a significant impact made the campaign relevant and important to all.
Resonance with the judges
"That's why I can imagine it resonated with the IPRA Golden World Award judges – you don't need to hear too much more about the resulting 225 features of media coverage; the billion reach; the millions of video views or the 26 (unpaid) celebrities who each aligned themselves with an Alphabet letter on social media to know that this campaign made a difference. We were proud that not only did we dominate the news agenda on launch day and had everyone from Elton to Idris tweeting, but as a result of our campaign the United Nations invited Pearson, on behalf of 100-plus Project Literacy partners, to join its Global Alliance for Literacy."
Borhene Chakroun, Chief of UNESCO Youth, Literacy and Skills Development, said: "This is how to capture the public's imagination and create a call to action." He described Alphabet of Illiteracy as a "sobering wake-up call" that proves why tackling illiteracy needs to be more firmly on the agenda of governments across the globe.
For a winning agency, says Thompson, one of the most important elements of award success is coming away feeling even more integrated in partnership with your client. There is a very real shared joy and "a sense that 'we achieved this together' that spurs you on" to future shared success. A win also inspires even greater trust from clients as its underlines that the counsel provided along the way really was sound and delivered as predicted.
"For me, winning an award for a campaign is the ultimate demonstration that we, as industry professionals, can make a difference," adds Thompson. "In a world of fake news and fake likes, to deliver a GWA-winning campaign isn't about AVE statistics or numbers of social engagements. It means you have demonstrated that you can lead the news agenda, cut through the newsfeed, engage the audience and change the game – on a global stage. And that's a job well done."
Does your campaign have what it takes to win a Golden World Award? There's only one way to find out. The Golden World Awards 2018 are now open for entries.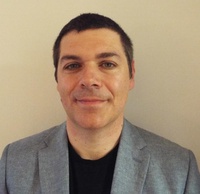 The Author
Rob Gray commissions and edits the IPRA Thought Leadership series of essays and is a regular member of the GWA judging panel. He also works as a business journalist, is a writer and editor for a range of brands and agencies, and has authored corporate histories and other non-fiction books.
mail the author
visit the author's website
Forward, Post, Comment | #IpraITL
We are keen for our
IPRA Thought Leadership essays
to stimulate debate. With that objective in mind,
we encourage readers to participate in and facilitate discussion.
Please forward essay links to your industry contacts, post them to blogs, websites and social networking sites and above all give us your feedback via forums such as IPRA's LinkedIn group. A new ITL essay is published on the IPRA website every week. Prospective ITL essay contributors should send a short synopsis to IPRA head of editorial content Rob Gray
email
Share on Twitter
Share on Facebook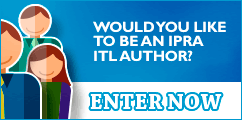 IPRAOfficial