ITL #260 - Overcoming negativity: how PR can shape the nature of online discourse

5 years, 6 months ago
(Comments)
Communication professionals have a big role to play in driving a shift in the tone of public discourse away from cynicism and discourtesy towards a culture of openness and respect. By Amit Misra.
Access. Anonymity. Activism. These components have rapidly become the determinants of virality in an increasingly fragmented online space. Personal attacks are the norm for any issue of contention, especially when it is related to politics or pop culture. In fact, while the ubiquity of the open web continues to be heralded as our greatest achievement yet, sentiment towards the quality of online conversation continues to decline. There's enough proof that the world we live in is more connected but less engaged.
"Stay away from negative people. They have a problem for every solution." - Albert Einstein


Negative online chatter can follow you everywhere. While personalisation and targeting have created echo chambers, a culture of cynicism pervades virtually every topic of online discourse. Make your way through to the bottom of any comments thread and you'll see what I mean. In my view, this is because individual empowerment, when aggregated, can look ugly from the outside in; diverse objectives combined with rigid perspectives do lead to conflict and, in worse cases, aggression. Uncontrolled, this aggression can turn into collective hatred that very often undermines the issue at hand.
In recent times, I have noticed this negativity gain momentum and the quality of debate fall, while attacking and bullying online behaviours become par for course. But how does this stop? How do we move from a culture of 'the loudest voice wins' and 'attack first, think later' to one of constructive debate?
I believe the answer lies with communication professionals. Representing the world's largest conglomerates, organisations, and government institutions across platforms (both online and offline) affords our profession the ability to shape public discourse. It's time to use that ability and drive a collective shift towards a culture of openness and respect.
Today, PR has become a function that integrates media relations, technology, content creation, and influencer marketing as 'engagement' becomes top priority on KPI charts. In a post-digital environment, this transition has become central to the success of any PR outfit. The move signifies an exponential reach, a clear increase in influence, and, in my view, a responsibility that needs to be acknowledged - the responsibility to create communities and foster constructive debate.


Ethical and business implications


This obligation has ethical implications and equally strong business implications. Our clients don't just operate in the communities they serve, they are invariably part of a larger community. The information they create and distribute is inextricably linked to the wider picture.
This makes it essential for communication consultants to build empathy and scope for debate into messaging and campaigns. Consider P&G's Like a Girl, which tackled the issue of teenage confidence through a content-led campaign that inspired debate across online channels. While the message was fairly strong and a clear call-to-arms for girls everywhere, the creative direction and conversations that followed were based on rational discussion, on real people having real conversations.
The internet is a great opportunity, possibly the greatest ever, to architect and aggregate a collective conversation that drives progress through constructive conflict. It now runs the risk of becoming a mire that breeds cynicism and apathy through the sheer volume of misinformation and negative chatter, but I believe that our industry can pave the path to a more positive discourse.


A quartet of pillars


There are four pillars (the four C's of constructive debate, if you prefer) essential to this process:
Conversation - I find it essential for communicators to push their clients towards a healthy appetite for conversation. 'No comment' statements and other forms of reticence can no longer be employed without a serious threat to reputation. Companies and communicators that tackle challenges head on and make an effort to directly engage with their audiences are the ones who earn trust with their consumers and clients respectively. Consider making your spokespersons more vocal and use smart content partnerships to bring out their personality and point of view. PR professionals should also revise their media training approaches and focus on adding authenticity and perspective to stakeholder communication.
Conflict - It is conflict, intrapersonal and interpersonal, between communities and countries, that has driven our civilisation forward. The conflict I refer to is not aggressive conflict where the most powerful or the loudest or the most conniving prevail, but the conflict that takes place through debate, devoid of logical fallacies, power-broking and incendiary rhetoric. Healthy conflict drives innovation and builds consensus. I would be hard pressed to name an iconic institution that hasn't had to deal with debate in the public sphere in the process of building a strong reputation.
Courtesy - Much like discipline, 'courtesy' is a word that can be underrated and is often maligned as being too conventional. Freedom of speech must not imply freedom of malice and ease of access cannot equal ease of abuse. Courtesy needs to permeate every aspect of corporate communication across channels. What does this mean? It means responding to every stakeholder query with the courtesy that you would accord to a customer and responding to every customer with the courtesy that you would accord a dear friend. A personality that clearly demonstrates courtesy in every interaction earns the right to tell audiences to 'do as they do and not just as they say'.
Culture - Like any systemic change, a shift in the way we communicate will require a shift in culture. It requires business heads to drive a conversation-led mindset and requires clients to relinquish the need to control every aspect of the message. Fragmented audiences and media have already put paid to the idea of absolute control over public persona; brands and reputations today are co-created and build a narrative in conjunction with each audience segment. A well-planned framework coupled with constructive debate can help companies develop a reputation that is augmented by conversations, but that requires the entire industry to absorb the risk (perceived risk) of having a transparent and respectful conversation out in the open.
There is also a fifth 'C' linked to these four pillars, something that should be a constant endeavour: Credibility. A commitment to transparency and discussion backed by fact will allow people to build long-lasting relationships and reputations. From an individual standpoint, it is crucial to equip yourself with the skills to distinguish noise from information.
The elegance of technology has given rise to intricate deception and communicators must use critical thinking and research tools like fact checking and analyses to identify the credibility of a source and consequently of the battles they pick. This is a challenge, there's no doubt, but it's one we can overcome with diligence and decency.
Decency, in fact, may be the most emphatic statement of defiance and delineation the industry can make as it drives home the value of the collective consciousness and intelligent debate.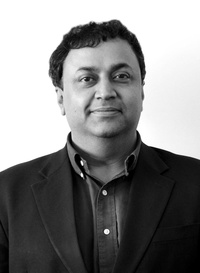 The Author
As CEO, Amit Misra holds the responsibility of leading MSL in India. With over two decades of experience, he has held roles that span corporate consulting to public affairs advisory for leading multinational and Indian conglomerates.
mail the author
visit the author's website
Forward, Post, Comment | #IpraITL
We are keen for our
IPRA Thought Leadership essays
to stimulate debate. With that objective in mind,
we encourage readers to participate in and facilitate discussion.
Please forward essay links to your industry contacts, post them to blogs, websites and social networking sites and above all give us your feedback via forums such as IPRA's LinkedIn group. A new ITL essay is published on the IPRA website every week. Prospective ITL essay contributors should send a short synopsis to IPRA head of editorial content Rob Gray
email
Share on Twitter
Share on Facebook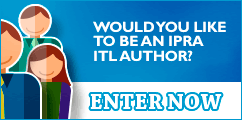 IPRAOfficial