ITL #261 - People management and the rise of robots: it's all about inspiration

5 years, 8 months ago
(Comments)
Technology is transforming the workplace and the global economy. It will also trigger a social revolution for which we must prepare. By Flavia Bonfá.
Technology is transforming the workplace and the global economy. It will also trigger a social revolution for which we must prepare. By Flavia Bonfá.
The opening phase of a long technological transformation usually impacts first on the market, generating new business models. The next phase will certainly hit our emotional balance and affect the way we deal with human talent. This creates an important challenge for all managers: to find a connection between what we want to be and what we really are, in a scenario where new values will be key to define whether we will be left behind or not.
Such a strategic change will be strongly influential in people management.
The way I relate to my team is different to how I relate to the rest of the world. It is more than leading. It is to make us a team that believes in the same deliveries and shares the same values. We are different, but complementary. I often ask my friends if their bosses are inspirational, and the answer is almost always negative.
What is inspirational when we talk about management? It is demonstrating that behind a great curriculum there is a curious and well-informed person who will add many things, respect diversity, listen and exchange knowledge.
Not only that! A person like this is going to make the exchange so great that it will challenge you to move out of your comfort zone and chase after your best. Seeking our best is cool and works as positive thinking: the more you believe, the more it happens.
A necessary exchange
Inspiring is the key, but I do not believe in inspiration without exchange. To me, those words are closely linked. How many times have I heard professionals say things like, "No, we do not need to innovate, I have worked with the customer for 10 years and I know what he wants" or "it will not work, the customer is accustomed to bread-and-butter."
On the other hand, what I have heard countless times from clients is: "I am going to change the agency because they only deliver the basics", "the staff is good, but extremely complacent"...and so on.
The good thing about this management challenge is that it encourages me to reflect and prompts me to learn new ways of dealing with teams. Managing this new workplace environment has become essential for business growth and talent retention.
In that context, it would be quite natural for me to start talking about Millennials, the way they work, and my challenge as a manager. But much has already been written about it and I always find myself thinking of a future that is much closer than you might think: robots.
Alexa, get motivated!
Will my new role be to inspire Alexas and Watsons? No, of course not! But according to the World Economic Forum report The Future of Jobs (2016) "current trends may lead to a net loss of more than 5.1 million jobs due to 'disruptive' changes in the labour market over the 2015-2020 period, with a total loss of 7.1 million jobs".
If the thought of job losses over the next few years scares you, imagine a little further out. Imagine robots surmounting human performance. "In 2027, the robots will drive a truck; in 2031 they will be the salesmen who meets us in the shops; in 2049 robots will write best-sellers and in 2053 they will perform medical surgeries."
Writer Isaac Asimov discussed the supremacy of robots and the destruction of humans in his work, throughout his decades-spanning career, from the 1940's to the 1990's. Then, as today, it seems people's fear of losing their jobs increases every day.
A serious discussion about technology's power to transform the economy must necessarily come hand-in-hand with a debate about the social revolution it entails and which is either just around the corner or, in some cases, already taking place as you read this.
Where does inspiration come into play? If we acknowledge Artificial Intelligence as a set of technologies inspired by how humans use their senses and bodies to feel, learn, reason and act, it is clear that we have to inspire humans to get along with robots and make the most out of it, reaping more benefits in our species' favour.
It may be that someday a robot will make me obsolete and steal my job, that it will be able to write an article like this, to inspire and lead my team. That will not, though, be the end of me. I am confident that the human spirit, our capacity to innovate, will naturally lead to the development of new challenges – and that will require all of our talent to inspire and work towards this new future.
We are already going down that path, if you stop to think about it. For instance, more than a third of the crucial skills that will be required from people by 2020 do not even exist today. It's down to our inspiration to come up with those skills and enjoy the future robots will help us build.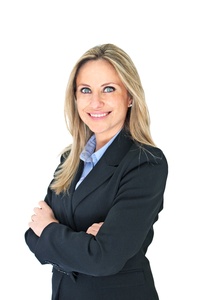 The Author
Flavia Bonfá is the Director of Planning and New Business at FSB Comunicação, the largest PR agency in Brazil and Latin America. She leads an integrated team responsible for all the special projects for its 250 clients and for potential ones, making sure her team is fresh and innovative, always looking for new insights to exceed the client's expectations. Flavia has more than 20 years' experience in Corporate Communications, working in large companies such as FleishmanHillard, Edelman, Natura Cosmetics and TV Globo. She was responsible for the PR campaign of Johnson & Johnson's sponsorship of the 2014 FIFA World Cup in Brazil and for the arrival of GoPro in her country. Website http://www.fsb.com.br Email [email protected]
mail the author
visit the author's website
Forward, Post, Comment | #IpraITL
We are keen for our
IPRA Thought Leadership essays
to stimulate debate. With that objective in mind,
we encourage readers to participate in and facilitate discussion.
Please forward essay links to your industry contacts, post them to blogs, websites and social networking sites and above all give us your feedback via forums such as IPRA's LinkedIn group. A new ITL essay is published on the IPRA website every week. Prospective ITL essay contributors should send a short synopsis to IPRA head of editorial content Rob Gray
email
Share on Twitter
Share on Facebook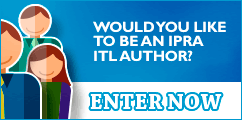 IPRAOfficial