ITL #266 New IPRA Members Emeriti: in recognition of distinguished service

4 years, 11 months ago
(Comments)
Jane Hammond, Loula Zaklama, Richard Linning and Johanna McDowell have been accorded IPRA Member Emeritus status. Why has this rare honour been conferred by the IPRA Board and what does recognition mean to the recipients? By Rob Gray.
At a meeting held in March 2018, the IPRA Board conferred Member Emeritus status on four individuals, each of whom has played a major role in supporting and developing the Association. The title of Member Emeritus is a rare honour – previously handed out a mere 38 times in the course of IPRA's long history – and is only bestowed on those Members who have distinguished themselves by service to the Association and/or the profession over a sustained period of time.
There is no question that the four new recipients – Johanna McDowell, Richard Linning, Loula Zaklama and Jane Hammond – have done just that. Johanna was IPRA President 2012 and organiser of the 2015 World Congress; Richard served as President 2011; Loula was President 2006, is a regular Board member and GWA judge; while Jane is a very long-standing supporter and frequent GWA judge. As Members Emeriti, this quartet will now deservedly enjoy free, lifetime Full membership of IPRA.
All four have had diverse and illustrious careers in the communications field, with many impactful and ground-breaking achievements to their names. To mark their induction as Members Emeriti, we asked them to share some views and memories.
What has IPRA meant to you over the years?
Jane: "IPRA has given me an international perspective on public relations round the globe and enabled me to appreciate its differences and similarities. I have an international background: French Huguenot forebears, Canadian grandmother, Moscow-born mother, Jamaican husband, Ghanaian-born son-in-law and American grandson, as well as relatives and in-laws from France, Italy, Holland, Serbia, Russia and China."
Richard: "Family. Especially as I have seen and played a small part in helping young practitioners in emerging democracies grow professionally and in confidence that they are the equal of their peers in the West: I reject the patronising attitude that persisted for too long. That is why as IPRA President (2011) I led the restructuring of IPRA to better reflect and link the language and cultural diversity of global practitioners."
Loula: "IPRA is a reputable institution based on ethical standards. It includes a group of PR professionals bound together through their friendship and appreciation of the values of the industry."
Johanna: "The collegiate atmosphere of the Council then later the Board. The famous IPRA moments which all Board members smile about often."
Do you have any special memories relating to your involvement with IPRA?
Richard: "Too many to list. But one sums it up – myself (Australia/UK) taking over the President's Chain of Office from Elizabeth Ananto (Indonesia) and passing it on to Johanna McDowell (South Africa) in Abu Dhabi…proof positive of the 'international' in IPRA."
Jane: "Special IPRA memories include assisting past-IPRA President Professor Sam Black with his IPRA-endorsed courses, leading to me running my own courses, also IPRA-endorsed. Working on IPRA's development with Pam le Maire and being an active Council member. Attending a number of Congresses, all immensely fulfilling, and becoming a Golden World Awards judge in 2000."
Johanna: "My year as President saw me travelling so much and the special memories were visiting Helsinki that year and also being invited to speak to a conference in Moscow."
How do you feel about being appointed an IPRA Member Emeritus?
Loula: "There are moments in one's life that are unforgettable, this is one of these moments. The Award means the recognition of my contribution to the industry on three levels: international, national, and local. When I look over the past and see my colleagues who have been given this status, I never in my wildest dream could imagine that day would come. Well it did! It has been 55 years since I got into public relations, when I started the first PR agency in Egypt that was uniquely and only PR, totally separate from marketing and advertising. That was the beginning of the battle as PR was never regarded or seen as a standalone industry in its own right; it was perceived as another arm of marketing, the little sister of advertising, a function of protocol, but never understood for what it really is. Yet it is the most important component of any country, corporation or individual as it deals with their most important asset: REPUTATION. The function of PR is, Reputation Management."
Jane: "A key point in my life's journey, it represents a lifetime's commitment to the development of professional practice at home and abroad."
Richard: "Surprised, honoured. My motto has always been, 'There is no limit in what a PR practitioner can achieve, provided he doesn't mind if his client gets the credit.' To be honoured by my peers is special."
Johanna: "Deeply, deeply honoured."
Are you optimistic about the future of PR?
Johanna: "I think that the last few years for PR have been bumpy. Now that social media is so accessible, people think that PR is easy. But the role of strategic PR has ascended somewhat – well above the social media mayhem. I am positive about the future for PR and keen to see how much more collaboration with advertising agencies will help this."
Richard: "I see the future development in three directions – the basic 'publicity' element will remain (media relations, events etc.); the growth of 'geeks', i.e. those who can harness the PR potential of digital and social media (and stay one step ahead of regulation!); and third, a more strategic input, thinkers rather than doers, and these will be people with intimate knowledge and skills in specialist fields who understand how to use what the other two offer. The challenge, however, will remain unchanged – to be ethical in practice, to say NO! And sadly, practitioners have been found wanting."
Loula: "I am definitely optimistic about the future and the value of PR, as it has finally reached the highest levels in any country or corporation."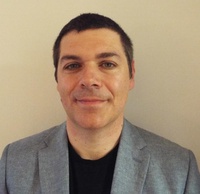 The Author
Rob Gray commissions and edits the IPRA Thought Leadership series of essays and is a regular member of the GWA judging panel. He also works as a business journalist, is a writer and editor for a range of brands and agencies, and has authored corporate histories and other non-fiction books.
mail the author
visit the author's website
Forward, Post, Comment | #IpraITL
We are keen for our
IPRA Thought Leadership essays
to stimulate debate. With that objective in mind,
we encourage readers to participate in and facilitate discussion.
Please forward essay links to your industry contacts, post them to blogs, websites and social networking sites and above all give us your feedback via forums such as IPRA's LinkedIn group. A new ITL essay is published on the IPRA website every week. Prospective ITL essay contributors should send a short synopsis to IPRA head of editorial content Rob Gray
email
Share on Twitter
Share on Facebook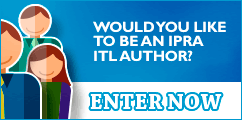 IPRAOfficial