ITL #218 Breathless with anticipation: countdown to the Golden World Awards 2017 deadline

5 years, 10 months ago
(Comments)
The IPRA GWAs are the only truly global PR awards. The good news is, there's still time to enter this year's competition. By Rob Gray.
Were you involved in public relations activity worthy of winning a GWA? There's only one way to find out for sure. Entries to this year's awards remain open until May 15. So, if you haven't entered already, there's still time – but you'll have to get your skates on. You can download the 2017 GWA entry kit here.
Winning a GWA category confers substantial kudos. Award recipients can take particular pride in the recognition granted to their entry as meeting international standards of excellence in public relations. And the prestige is all the greater for the winners of our top award. An overall IPRA Grand Prix for Excellence is presented each year to the entry judged as representing the highest standards. The cream of the crop, the best of the best.
Last year, the Grand Prix went to a sensational PR campaign – The Philips Breathless Choir – created by FleishmanHillard. The prize was awarded at the 2016 Gala held in Doha, Qatar on 5 November.
The Philips Breathless Choir
Philips brought together a group of 18 people for whom breathing is a constant challenge, and documented their journey through a series of films, as they conquered their fears and defied everyone's expectations by undertaking the impossible: learning to sing. The story of the Breathless Choir was launched on World Chronic Obstructive Pulmonary Disease Day (18 November 2015) when media and the public were invited to support the Global Initiative for Chronic Obstructive Lung Disease and improve global awareness.
FleishmanHillard worked as part of OneVoice Connect, a consortium of Omnicom agencies and Ogilvy & Mather. The campaign also won the top prize in two categories: Healthcare and Consumer PR.
Many people who suffer from respiratory conditions are hugely restricted in their day to day lives and most are unable to work due to their illness; this can affect both their confidence as well as their mental wellbeing. Lung diseases account for 7 percent of deaths worldwide.
Mounting cost of COPD
The global cost of Chronic Obstructive Pulmonary Disease (COPD) alone is projected to rise from $2.1 trillion in 2010 to $4.8 trillion by 2030, when it will become the third-leading cause of death worldwide, behind heart disease and strokes.
Philips took the stance that there is always a way to make life better, and it was this kind of thinking that led Philips to develop the SimplyGo Mini, a portable oxygen concentrator, which empowers patients who struggle with respiratory conditions to continue living full, active lives. Each member of the Breathless Choir was provided with a SimplyGo Mini.
The global campaign aimed to raise awareness and understanding of the debilitating impact of respiratory conditions. It also sought to shine a light on how meaningful innovation can improve people's lives.
Intensive training
Celebrity choirmaster Gareth Malone was recruited to lead the group, each of whom is living with a chronic respiratory condition, and many have COPD. Gareth was chosen because of his fine track record in turning unlikely people into singers.
Following five days of intensive training with Gareth, the Breathless Choir was formed. The choir's transformation culminated in a private performance at the legendary Apollo Theater in Harlem, New York where they sang the classic Police song 'Every Breath You Take' in front of their emotional family and friends. The performance was filmed.
Earned media was utilised to raise awareness, driving people to view the main film and ultimately raising awareness about the burden of COPD and respiratory illnesses.
The campaign helped change the perception of Philips from an electronics company to a health technology company and increased awareness of its healthcare innovations. It also played a significant role in establishing Philips as an innovative thought leader in health technology.
The award was presented by IPRA President Bart de Vries, who commented: "The Grand Prix Philips Breathless Choir had merit on three levels. There was a professional execution in its objective and the way it set out to achieve it, a creative concept that was refreshingly counter-intuitive, and an emotional context giving it that extra something worthy of a Grand Prix winner".
The UN Award
Every year, IPRA also bestows the prestigious UN Award. The accolade is given for PR with an objective in line with one of the UN's Sustainable Development Goals.
In 2016, the award went to the Colour Me W campaign promoting the economic empowerment of women. This PR activity was delivered by Ghana-based agency StratComm Africa.
The programme supported Access Bank's goal to grow a cadre of successful professional businesswomen in Ghana through tailored skills-training, networking and financial solutions developed to meet their needs. It was all about UN Goal 5: gender equality.
In general, the standard of entries last year was high. Quite possibly, the bar will be raised higher still this year.
Is your work fit to be mentioned in the same breath as last year's outstanding performers? Together they chorused: there's only one way to find out.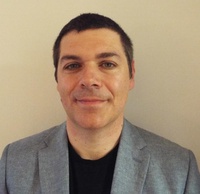 The Author
Rob Gray commissions and edits the IPRA Thought Leadership series of essays and is a regular member of the GWA judging panel. He also works as a business journalist, is a writer and editor for a range of brands and agencies, and has authored corporate histories and other non-fiction books.
mail the author
visit the author's website
Forward, Post, Comment | #IpraITL
We are keen for our
IPRA Thought Leadership essays
to stimulate debate. With that objective in mind,
we encourage readers to participate in and facilitate discussion.
Please forward essay links to your industry contacts, post them to blogs, websites and social networking sites and above all give us your feedback via forums such as IPRA's LinkedIn group. A new ITL essay is published on the IPRA website every week. Prospective ITL essay contributors should send a short synopsis to IPRA head of editorial content Rob Gray
email
Share on Twitter
Share on Facebook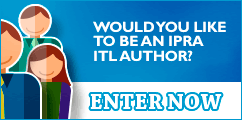 IPRAOfficial